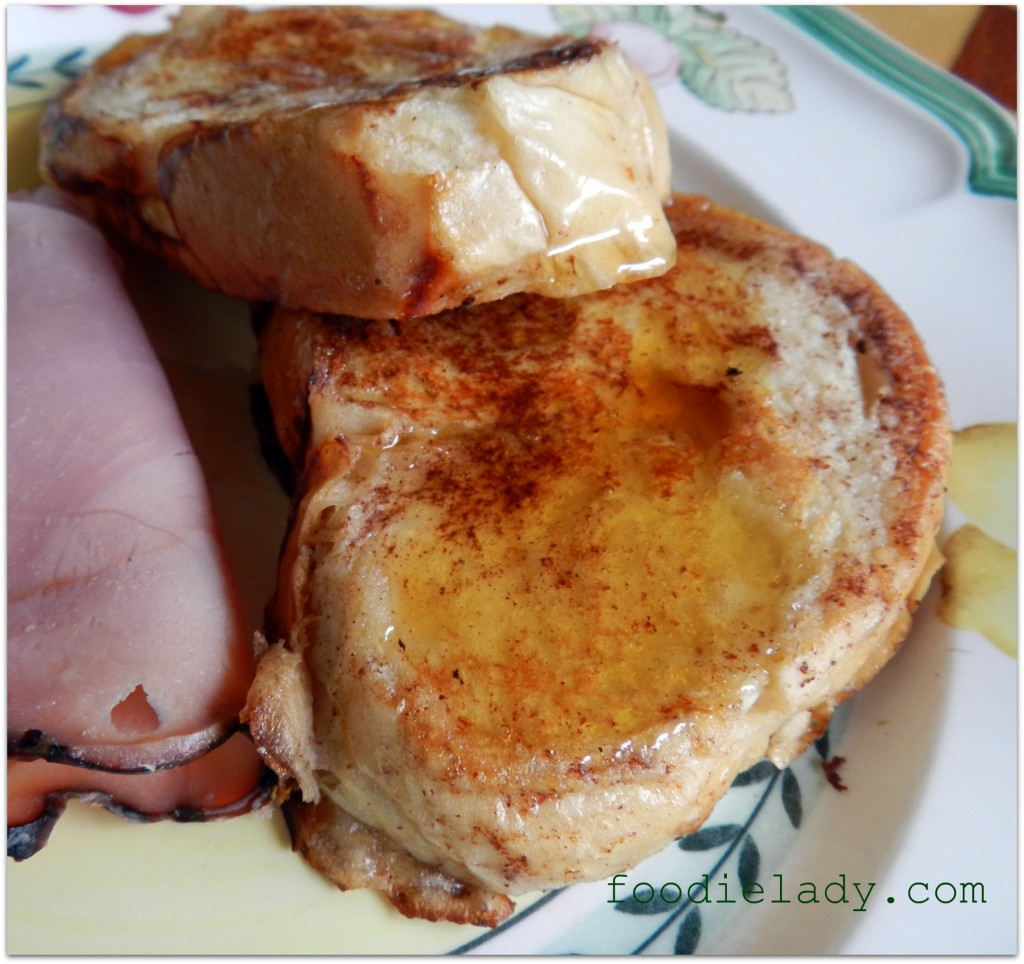 Given the choice of pancakes, waffles or french toast for a Sunday brunch, I will always go with the latter one.  French Toast or Pain Perdu (lost bread in French) has always been my favorite!  Ever since I was a little girl, I have made this recipe.  Yes, this same recipe…
I prefer to use Challah bread (braided egg bread), which I buy on Fridays at Panadería Pepín (I suggest you call a few days before to make sure they are baking Challah that Friday or to place an order) to make french toast, but you can also use baguette, brioche or sliced bread and serve with maple syrup or your favorite topping. Its always better when the bread is one or two days old, a bit stale, so that its not too soggy once you dip into de egg-milk mixture. If you want,  make extra french toast and refrigerate them for consumption the next day, just don't pour the syrup until you re-heat and are ready to eat (this doesn't work as well with sliced club sandwich bread).
When I travel to New York City, going to Sarah Beth's in Central Park South for Sunday Brunch is a must!  Most of the time, I order the Apple French Toast with sliced bananas and the Four Flower Juice (orange, banana, pomegranate and pineapple). Yum!  Meanwhile, when I'm at home, my family enjoys this recipe and even my husband, an omelette kind of guy, loves it.
Traditional French Toast
Ingredients
8-10 slices of  day old challah bread, baguette or brioche, cut bias 1 inch thick, you may also use sliced club sandwich bread
1 cup milk
1 large egg
2 tbsp sugar
1 tsp ground cinnamon
1/4 tsp vanilla extract
butter
Procedure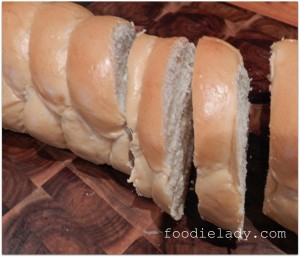 1.  Slice bread cut bias (diagonally).
2.  In a small bowl, whisk together milk, egg, sugar, cinnamon and vanilla extract.
3.  Heat a small skillet over med to med-low heat.  Add a sliver of butter (do not let butter brown) and let melt.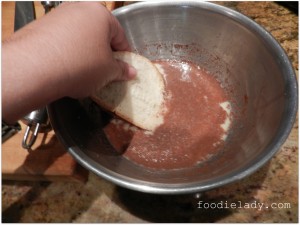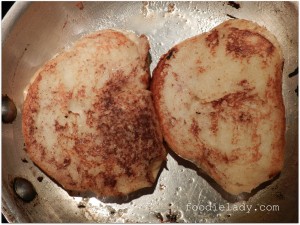 4.  Briefly dip slice of bread in egg-milk mixture so that it is soaked (not soggy) on both sides then pan fry in the melted butter about 2 minutes on each side until golden brown.  Add some more butter every now and then. Serve with maple syrup and dust with powder sugar if you wish.  You may also serve with sliced bananas, berries or jam.