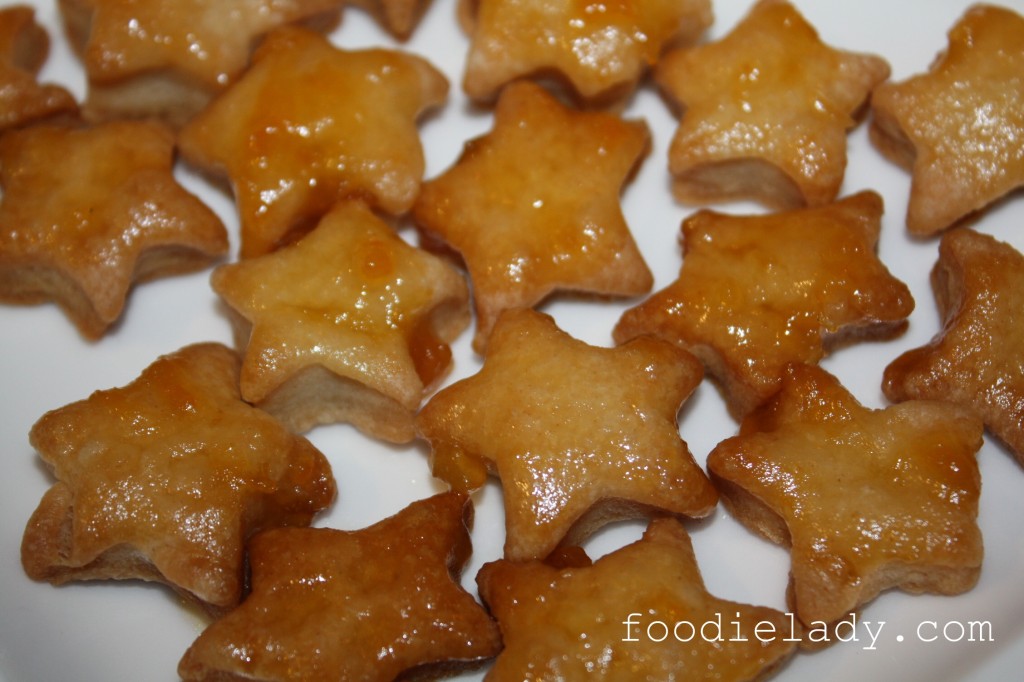 I'm the self appointed queen of leftovers!  As I have mentioned in other posts, I don't like to throw away food and really enjoy the creative process in the kitchen.
Every year my kids and I bake homemade cookies for Santa Clause and truly, this year, Christmas Eve crept up on me without having bought the cookie's ingredients.  I ignored all of their little reminders during that day, but at about 4 pm on December 24, my daughter asked me in a demanding tone, "when are we finally going to bake Santa's Cookies!".  I thought that as the children grew older I could get away with no baking for Santa, but no detail passes by them…EVER!  It is a joy to make so many family memories in my kitchen.
Improvising in the kitchen is one of my specialties, so I opened up my fridge and found some leftover Sweet Pie Dough from a Blueberry Pie I had made the week before. Every baker has questioned his/herself,  what should I do with the leftover trimmings of the pie dough?  Well here is a great alternative!  I don't remember when or where I read about this idea, but I decided to make the cookies with the Sweet Pie Dough and my Apricot Glaze.  To make a long story short, we almost didn't leave any for Santa!  Ja! They were amazing and so easy to make.  Everyone participated in the making of the cookies during that hectic afternoon.  You see, Emilio and I were getting ready to feed 16 guests that evening with a homemade traditional Cuban style meal, so our kitchen was very busy and crowded. Frijoles Negros, Arroz Blanco, Yuca al mojo, Pernil, Avocado, Garlic-Parsley Butter and Arroz con Leche were all part of the menu.  Cold, bubbly Tattinger Rosé was served as well.  It was a night to remember, not only because of the 5.8 Richter Scale earthquake that scared the heck out of us that night, but because we had a wonderful delicious fresh meal with excellent company.  Here I share with you some pictures of Christmas Eve and Christmas Day to celebrate family and health as well as my recipe for the Sweet Pie Cookies with Apricot Glaze.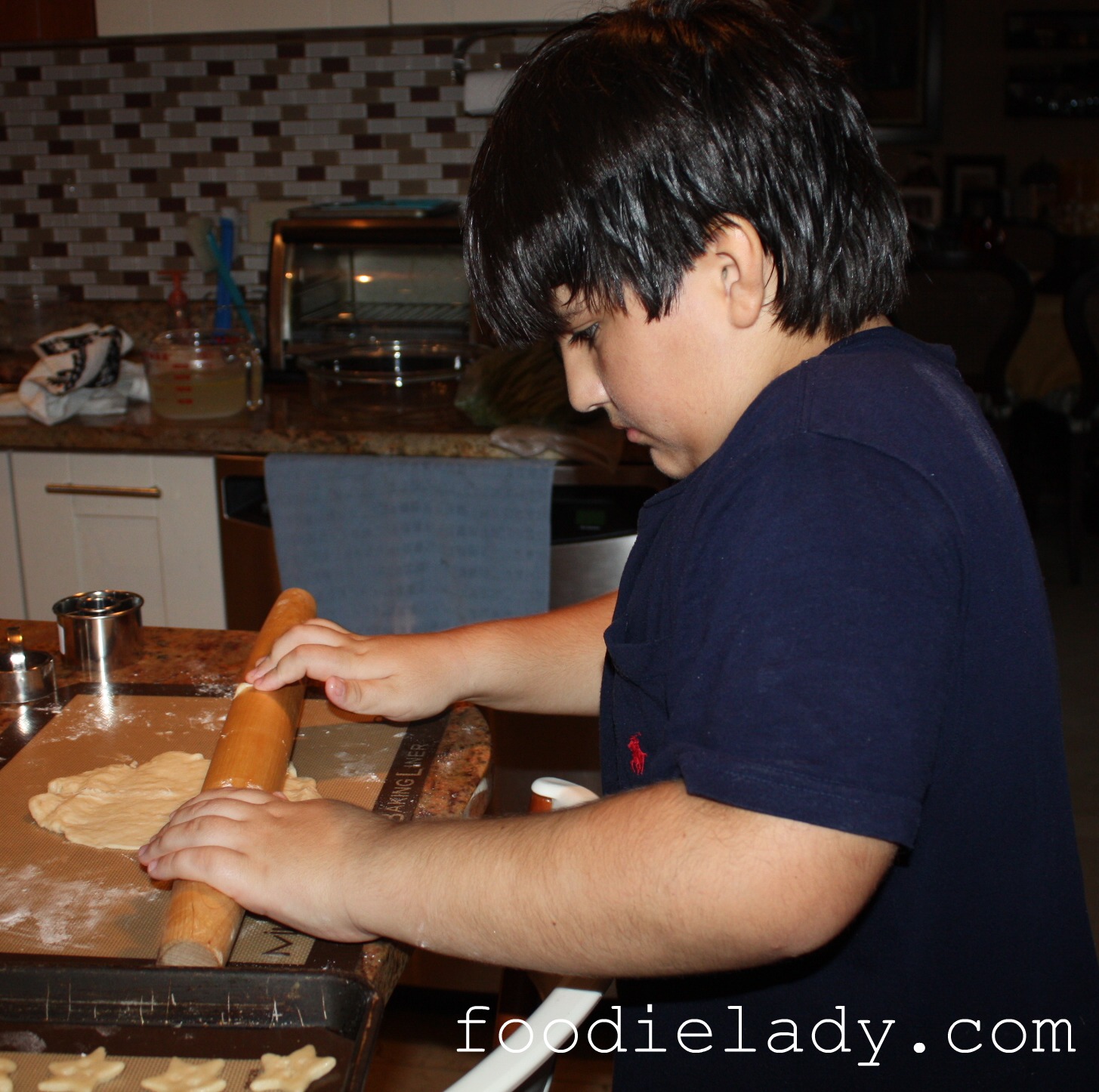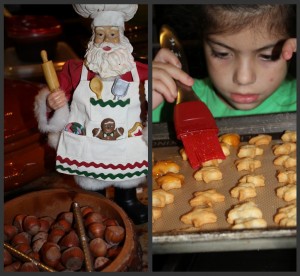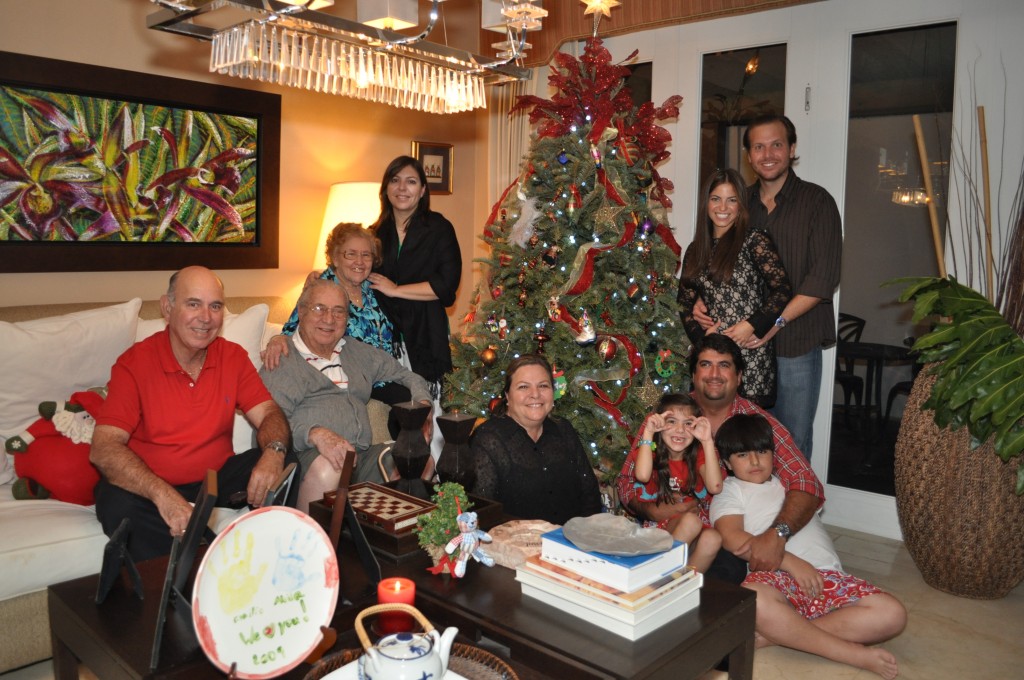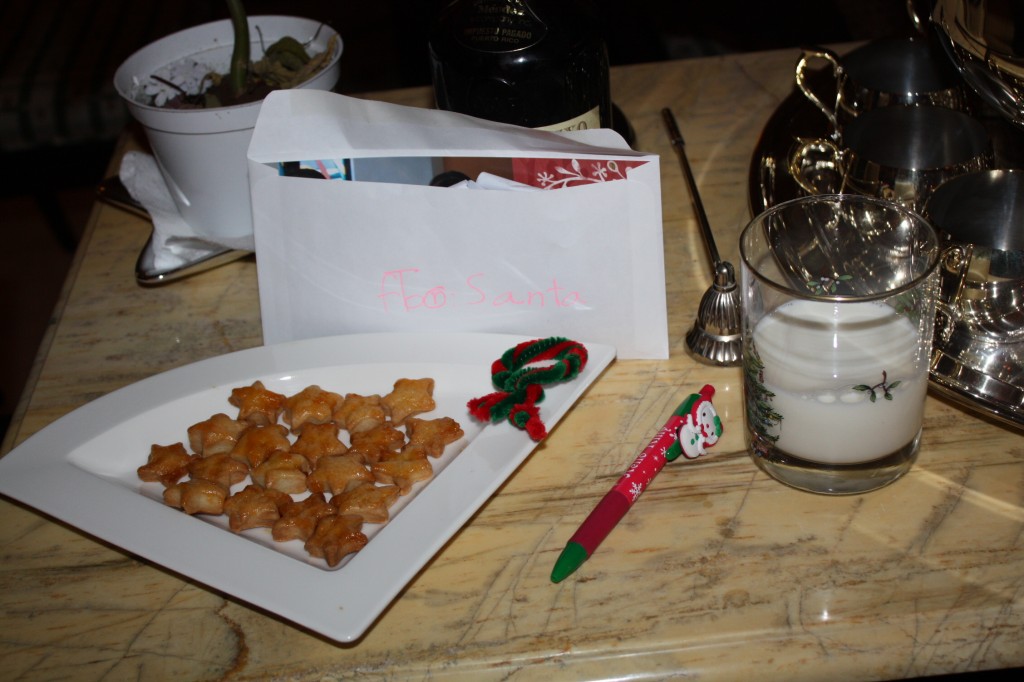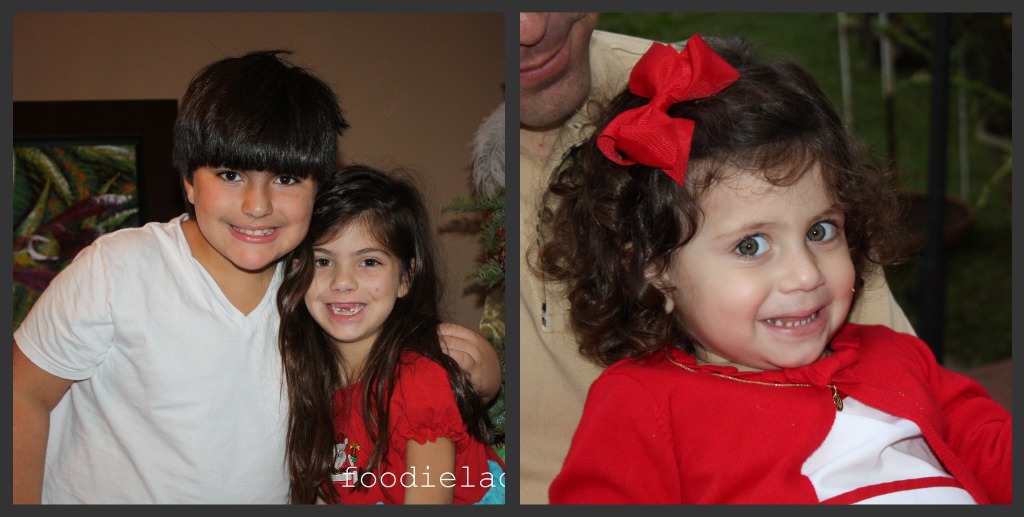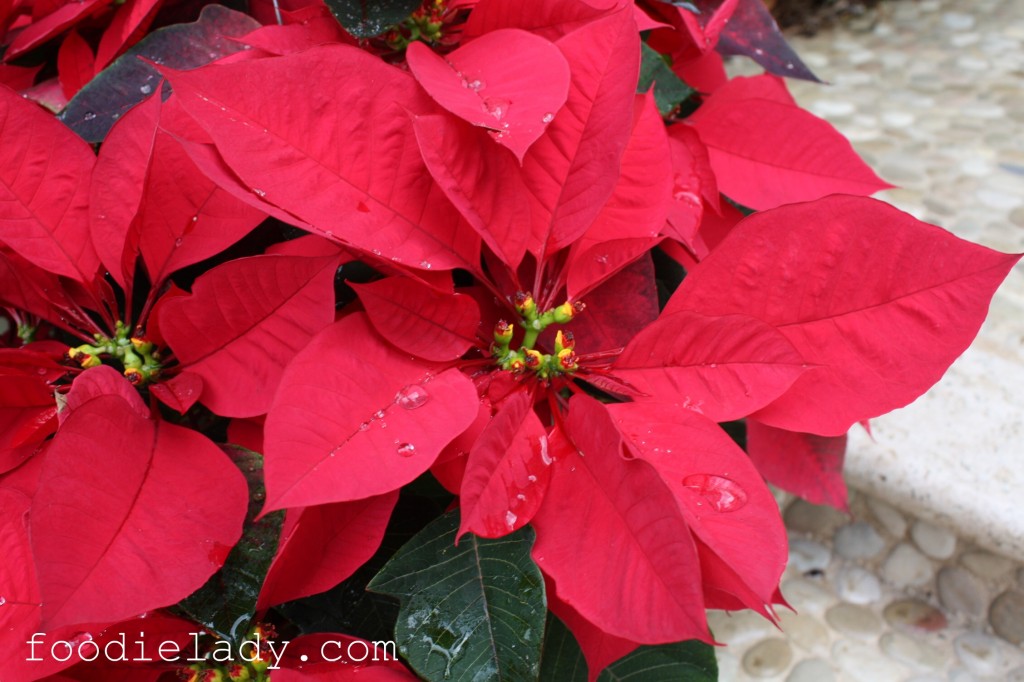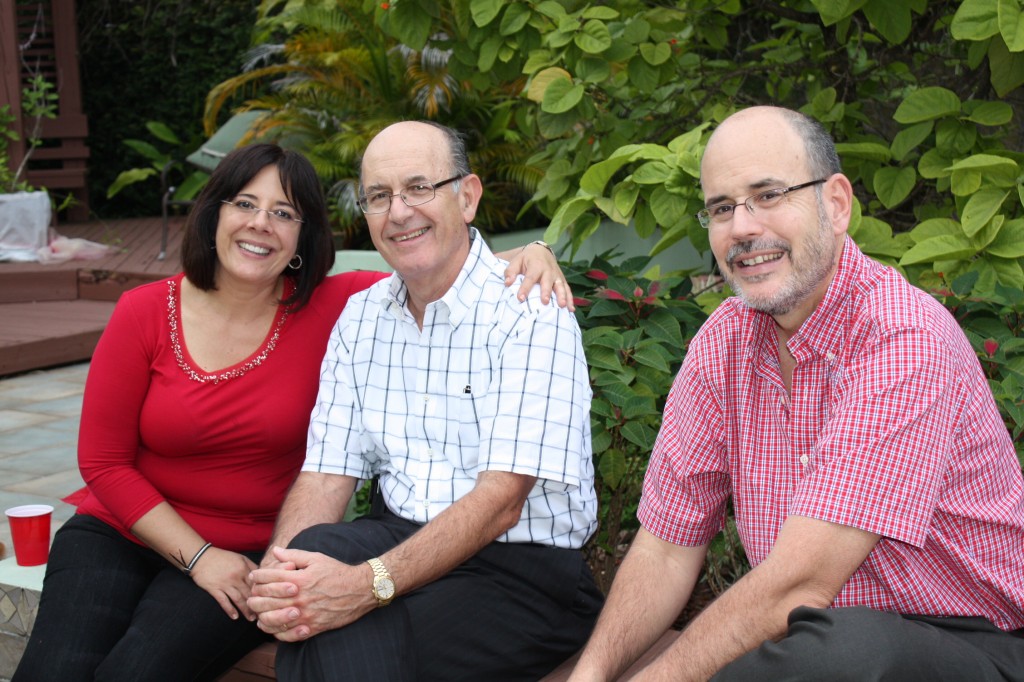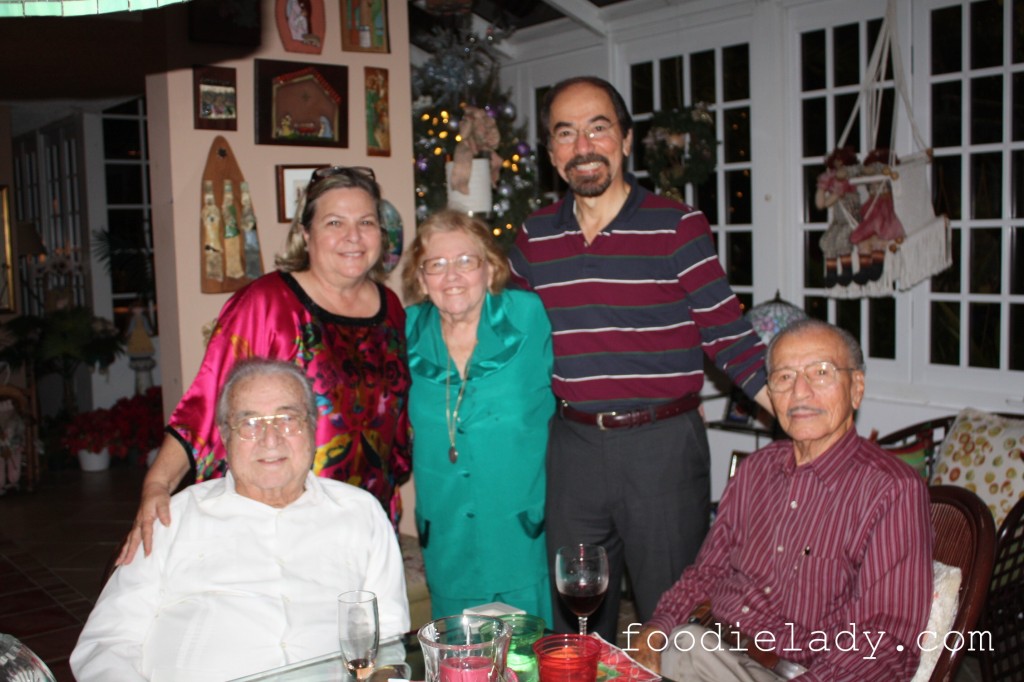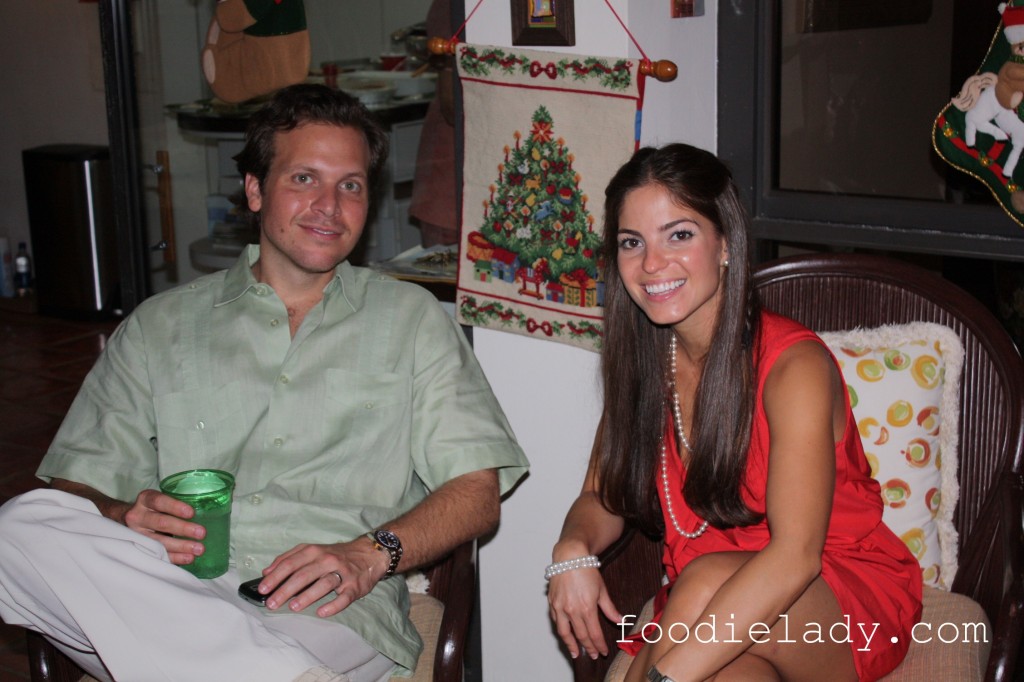 I guess the best gifts are not found under the Christmas tree…
Sweet Pie Cookies with Apricot Glaze
Ingredients
Left overs of Sweet Pie Dough (I had about size of a billiard -pool- ball)
Apricot Glaze recipe
some all-purpose flour for dusting
Procedure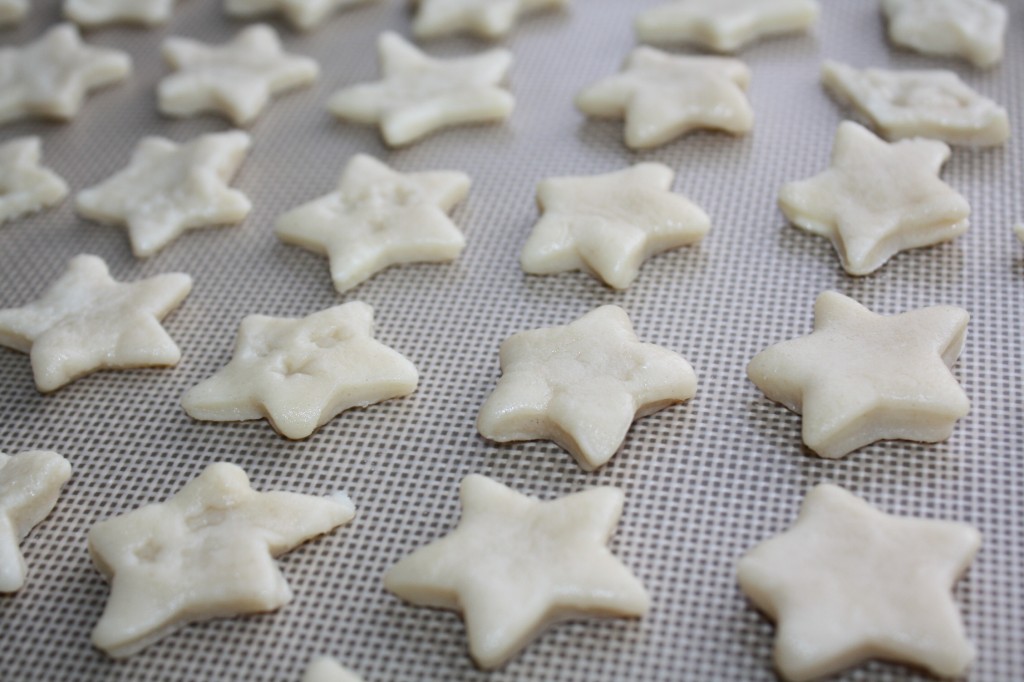 Prepare counter top for rolling out cold dough.  Handle it quickly by dusting with all-purpose flour and roll out with a rolling pin to about a 1/4 of an inch thick.  Cut pieces with the cookie cutter of your choice (we used a star shaped small cookie cutter) and place in a cookie sheet lined with a silicone mat. Bake at 350ºF until golden brown.  Immediately, brush with Apricot Glaze with a silicone brush. Let cool.  Store in an air tight container for up to 1 week.