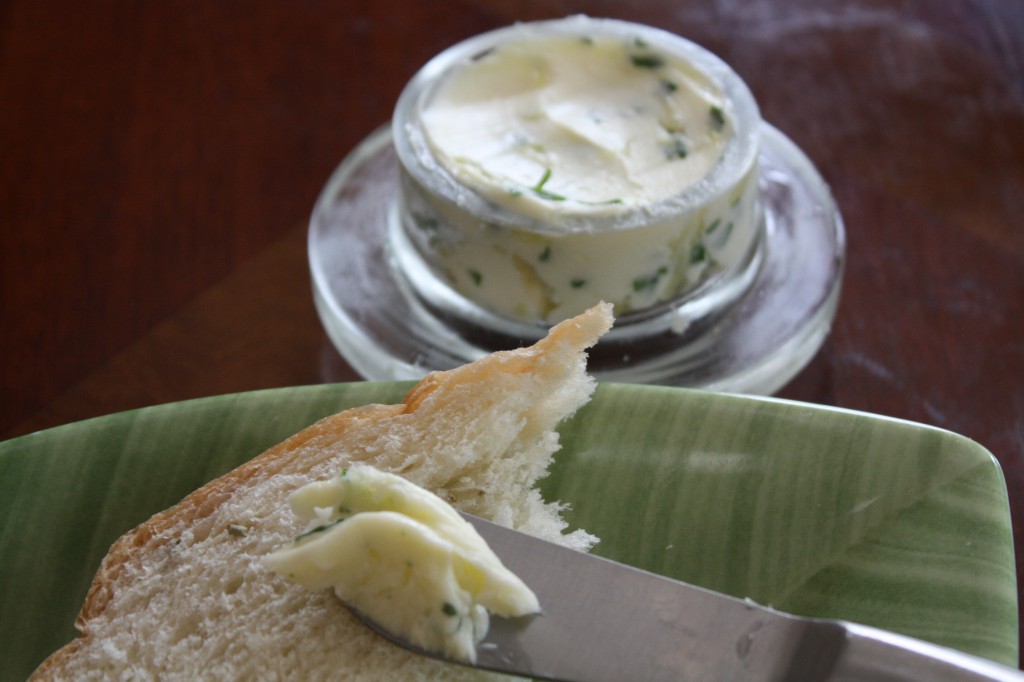 This butter is one of those easy confections that can make a good dish, delicious; an okay bread, superb.  I use it on bread, for rice, for corn on the cob, over filet mignon, to season chicken, for soups, mashed potatoes, simple pasta dishes, sauteed shrimp, lobster, etc. The possibilities are endless…
Enjoy!
Garlic-Parsley Butter
Ingredients
1 stick of butter (1/4 pound or 8 tbsps), room temperature
4 garlic cloves, mashed
pinch of salt
1 tbsp of fresh parsley, finely chopped
Procedure
1.  In a mortar and pestle, mash garlic cloves (peeled, halved, take out the germ and then mash) with a pinch of salt.
2.  Add finely chopped parsley and butter and stir with spatula until ingredients are combined. Store in refrigerator in a butter crock or make a log in a plastic wrap.