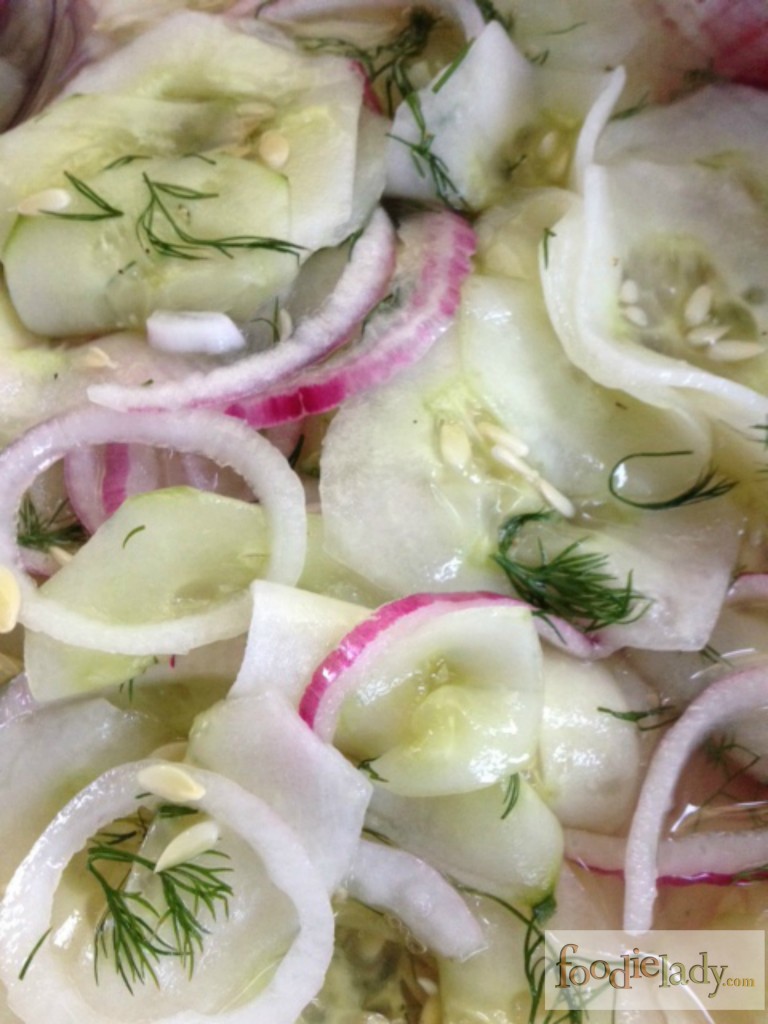 The other day, I was commenting on Foodielady's Facebook Fan Page (go now and LIKE it so you don't miss a thing!!!), about the abundance of cucumbers I harvested from my edible garden.  I asked my followers to give me some tips of dishes I could make with them since I was getting tired of eating the plain slices.  Some suggested to make Tzatziki, Cucumber Sandwiches and/or canning them to make pickles, all of which I hope to make in the near future.  I could also use them to make more Gazpacho Criollo or my Greek Yogurt Chicken Salad.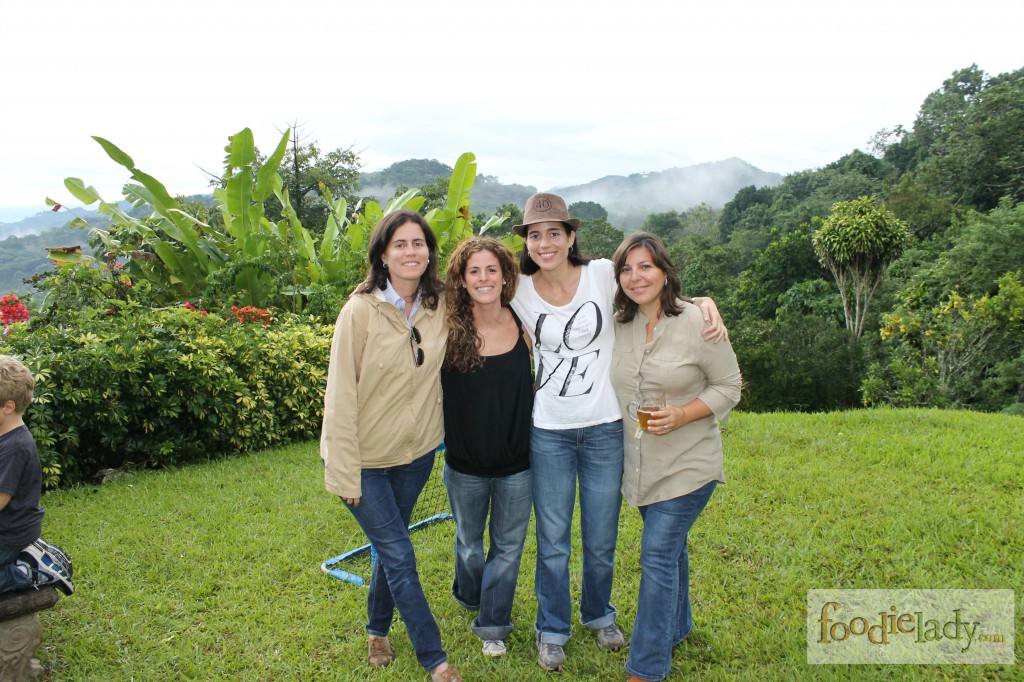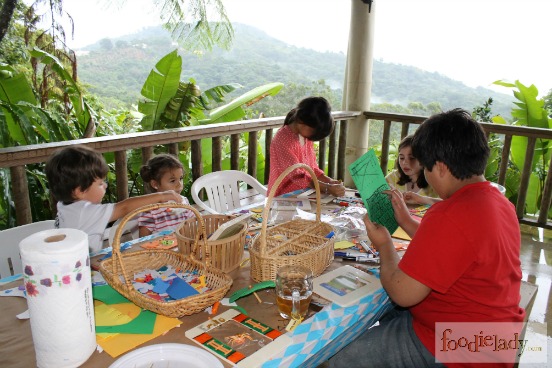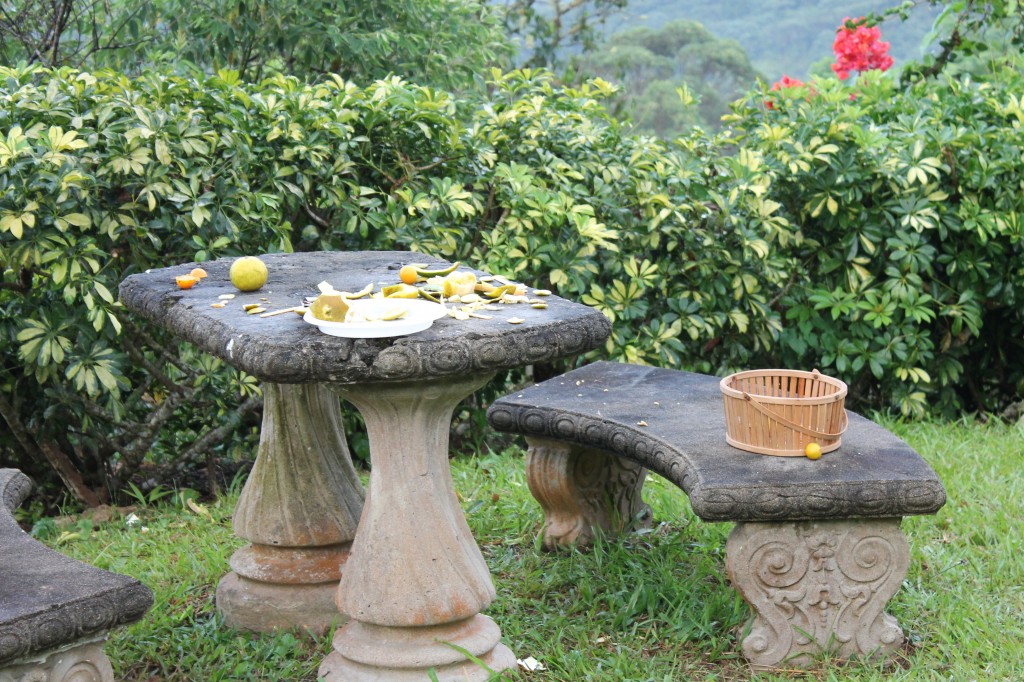 However, a couple of Saturdays ago, we attended a private gathering at a coffee farm in Jayuya, Puerto Rico (on the top of our central mountain ridge) to an Oktoberfest themed family day hosted by our dear friends Joerg and Maryse.  This event has become a yearly tradition that we all look forward to (see Apple Strudel post) in which we leave behind the concrete jungle and blend into a beautiful landscape in which the magnificence of Nature can be felt all around you.  As I was looking for recipes to use the surplus of cucumbers I had on hand,  I found the recipe to make Gurkensalat or German Cucumber Salad and brought it with me to the country affair.  Easy, refreshing and flavorful and I must report, a big success!
Prost!
Gurken Salat (German Cucumber Salad)
Ingredients
2 medium sized cucumbers, thinly sliced
1/2 red onion thinly sliced
5 tbsp apple cider vinegar
2 tbsp granulated sugar
1/2 teaspoon sea salt
pepper to taste
about 3 tablespoons of coarsely chopped fresh dill
Procedure
1.  Using a mandoline (cooking slicing utensil), thinly slice the cucumbers and red onions.  If you don't have a mandoline, slice the cucumbers and red onion as thinly as possible.
2.  Place apple cider vinegar, sugar, salt and pepper in a small bowl and whisk until sugar is dissolved.
3.  Spread cucumbers and onion in a medium sized serving dish with a lid.  Pour over the vinegar mixture and throw in the chopped dill.  Toss and let marinate for a few hours or overnight.  Serve as a side to your main meal or with salad.