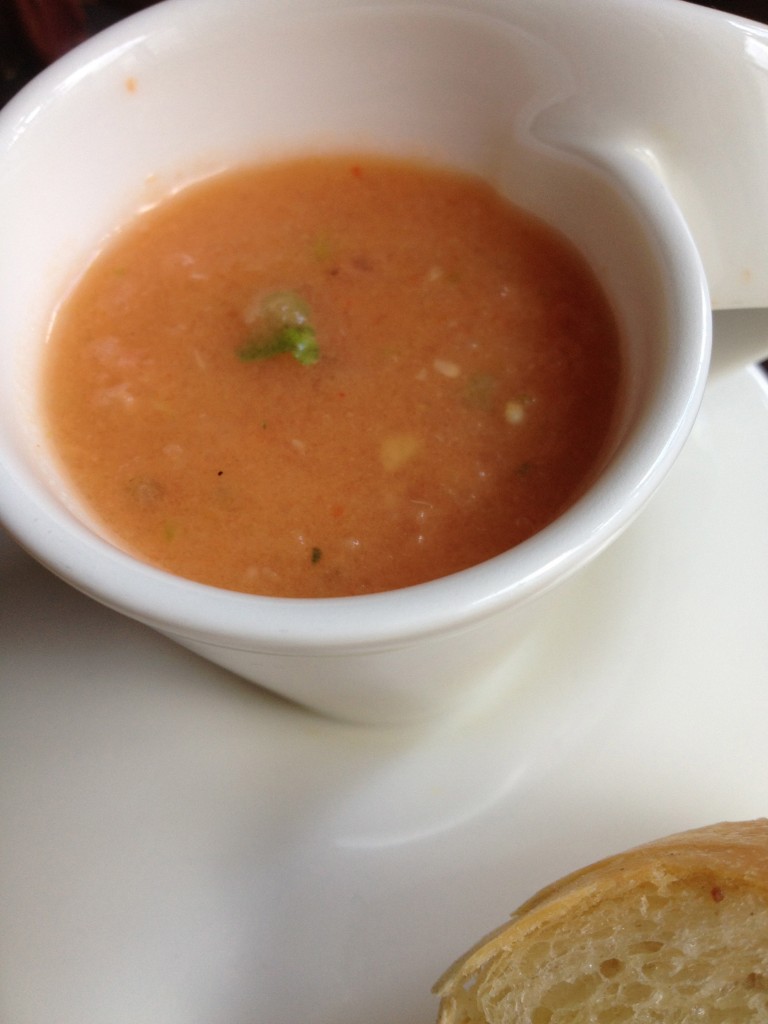 What a wonderful feeling to be able to, once in a while, get together with fun friends, drink good wine in a beautiful natural setting and enjoy delicious food.  This frames the perfect ambiance for easy conversation and for your nice bubbly gathering to end up as a full blown party singing and dancing to lively music. What could top the aforementioned scene?  Having a top notch chef cook the meal for you!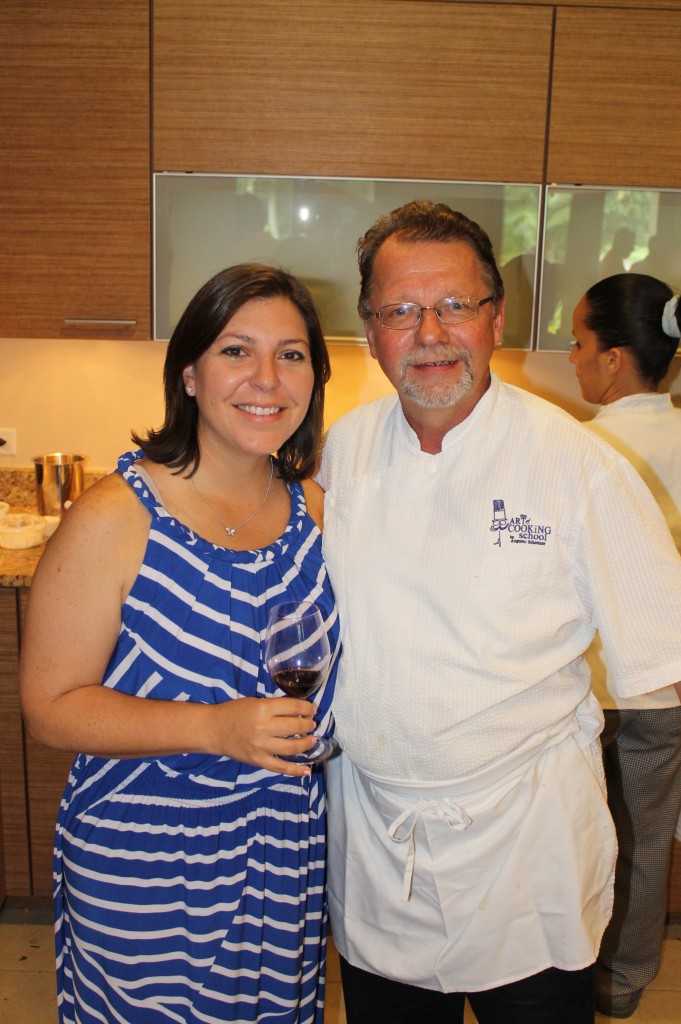 That is what we experienced on a sunny Saturday afternoon of August 2013 at Bahia Beach Resort in Río Grande, Puerto Rico.  Chef Augusto Schreiner delighted us with his culinary confections, a dose of good humor and candid dialogue during an intimate cooking demonstration and tasting organized for a small group of club members and resort residents.  The food was paired with a superb selection of wines from La Boutique du Vin. Mrs. Mari Jo Sifre, the store's general manager and wine connoisseur, entertained us with valuable information about the grapes, the terroir and label, among other important facts about each wine.  As a curious note, it was at La Boutique du Vin where I took my first peek at the wonderful world of wine tasting on an introductory course during spring of 1996, offered by Mari Jo's father, Dr. Francisco Sifre.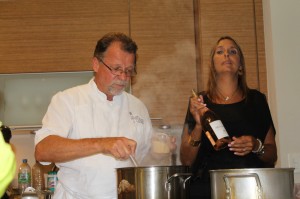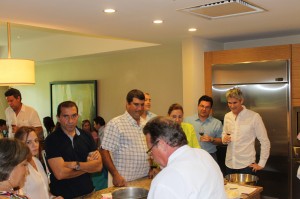 On our way to the event, I was charged with excitement and anticipation since Chef Augusto is one of the most respected and well known chefs in Puerto Rico.  Upon arrival to our informal gastronomic affair, we started to mingle with old friends and greet new acquaintances while sipping on some sparkling wine.  As the afternoon progressed, everyone took turns gathering around the open kitchen area in one of the ground floor villas from Las Verandas at Bahia Beach, to catch a glimpse of Chef Augusto working his stovetop magic.  He seemed at ease while preparing the food live with the help of his assistant.  Also,  he was very accessible, willing and able to answer each and every one of our questions and entertain our comments and anecdotes.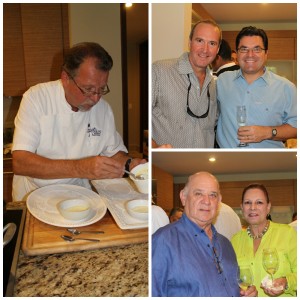 Austrian born Chef Augusto Schreiner was the owner of acclaimed San Juan fine dining restaurant Augusto's, which is still open in Miramar neighborhood under new management and still bears his name. He has been a resident of Puerto Rico since 1974, is a member of the Chaine des Rotisseurs, Slow Food Movement and spreads his knowledge, passion and cooking experience at events like this one through The Art of Cooking School (click here to see next class schedule), with private lessons, culinary cruises and food festivals.  His son Andreas Schreiner inherited his passion for hospitality and cooking.  On our last visit to Miami in May 2013, Emilio and I went to his son's gastropub in South Beach called Pubbelly where we sampled the tapas style menu and loved the Mofongo filled with pulled pork and asian infused caldo (broth).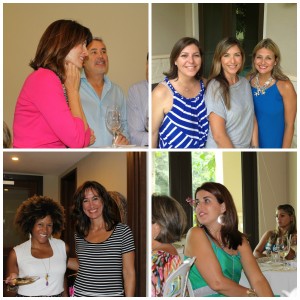 At first, we sampled a trio of appetizers; Gazpacho Andaluz, deviled eggs and mexican bean salad.  Chef Augusto was adamant to peel the tomatoes for the gazpacho and told me to add some V8 vegetable drink.   Ceviche and crab cakes followed with a deliciously fruity Whispering Angel Rosé wine 2012.  The reds were served with the big surprise of the afternoon; Empanadas filled with a mix of ground lamb and beef picadillo and mustard sauce which embodied a potent taste and aroma, in a good way. In addition, a savory Rustic Polenta with Escargot Ragú and a Pumpkin Risotto with Pancetta were served.  Finally, we had the Mango -Raspberry Panna Cotta for dessert and laid back and enjoyed the elegant sweet Moscato served at the end as a dessert wine.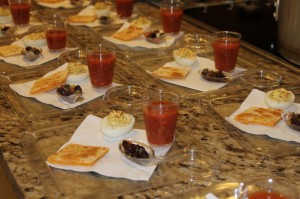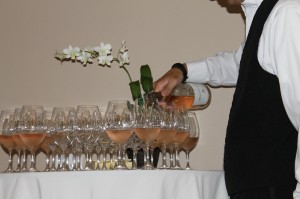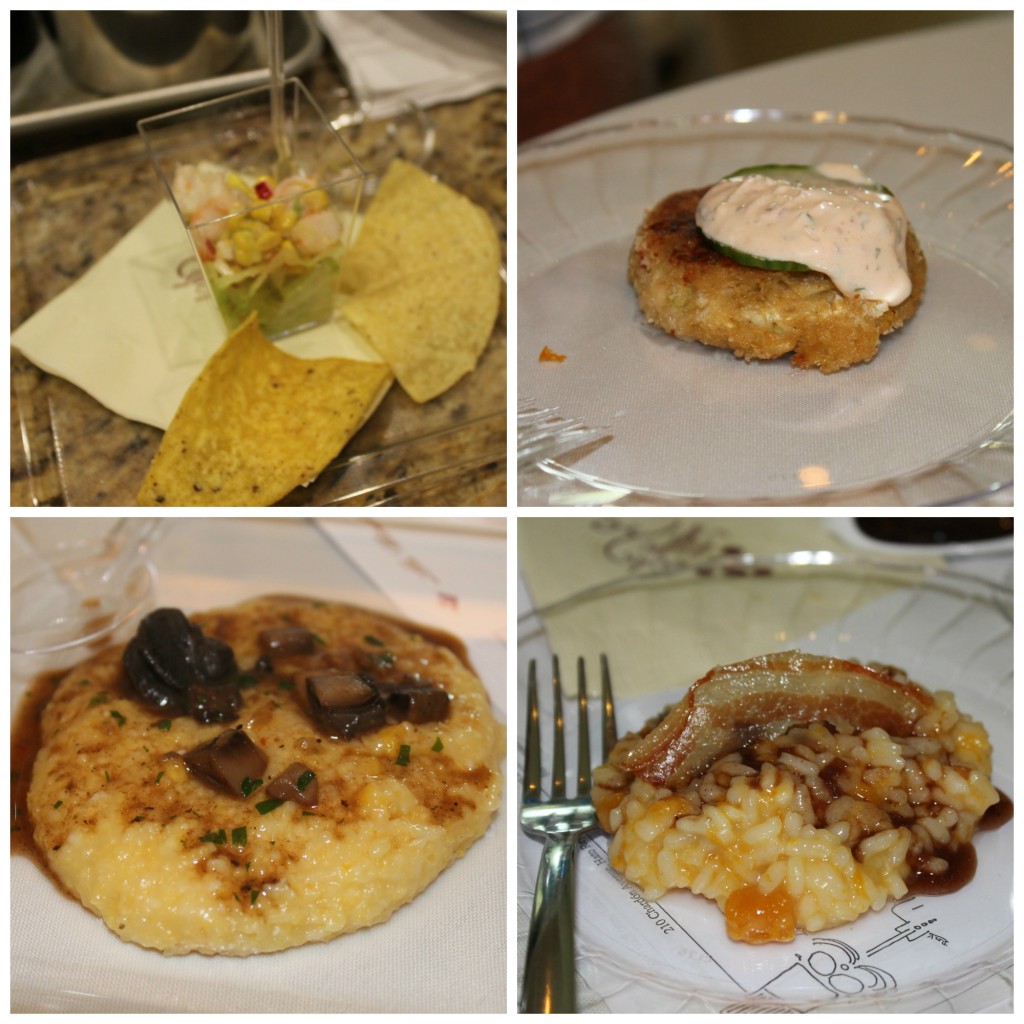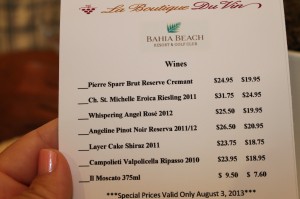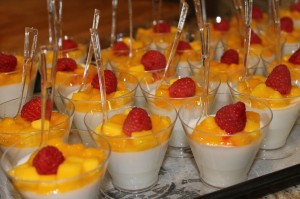 So, I was inspired to make some Gazpacho Andaluz at home, something I had meant to do for a long time but had not gotten around to it.  Maybe,  I had not done it before because of its simplicity (I have only done Cucumber Gazpacho), but as I harvested cucumbers from my garden this week, I decided to created my version of Gazpacho with the ingredients at hand and the tips Chef Augusto gave while serving his version of gazpacho for us that afternoon.
I call it Gazpacho Criollo because it includes ingredients from the traditional puerto rican cuisine like recao, ají dulces and pique  but still has the basic tomato, celery, cucumber, vinegar, garlic and oil of most recipes for Gazpacho Andaluz.  It is refreshing and I recommend serving it in demitasse cups as an appetizer to greet your guests.  For a redder gazpacho, add more tomatoes and less cucumber.
Gazpacho Criollo
Ingredients
4 roma tomatoes
1 tsp sea salt
pepper to taste
1 garlic clove (remove germ)
2 recao leaves or some parsley
1 medium cucumber, peeled (about 1 1/2 cups tick sliced)
10 oz Clamato or V8 juice
2 tbsp Extra virgin olive oil
1 1/2 tbsp apple vinegar
1 tsp pique or hot sauce
1 slice red onions (about 1 tbsp finely chopped)
2 ají dulces or about 2 tbs chopped green bell pepper
1 celery stick
Procedure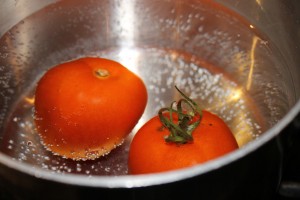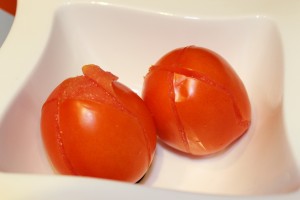 1.  With a knife, make a cross on the surface at the bottom of tomatoes and blanch them in boiling water for about 1-2 minutes.  Then peel the skin and set aside.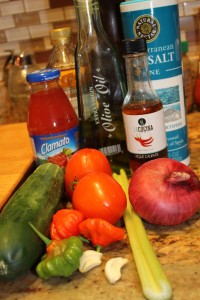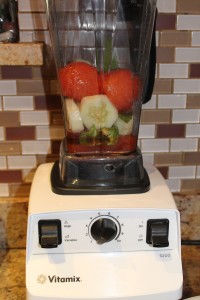 2.  Place all ingredients in a Vitamix, blender or food processor and blend until combined and desired consistency has been reached.  Refrigerate and serve cold.