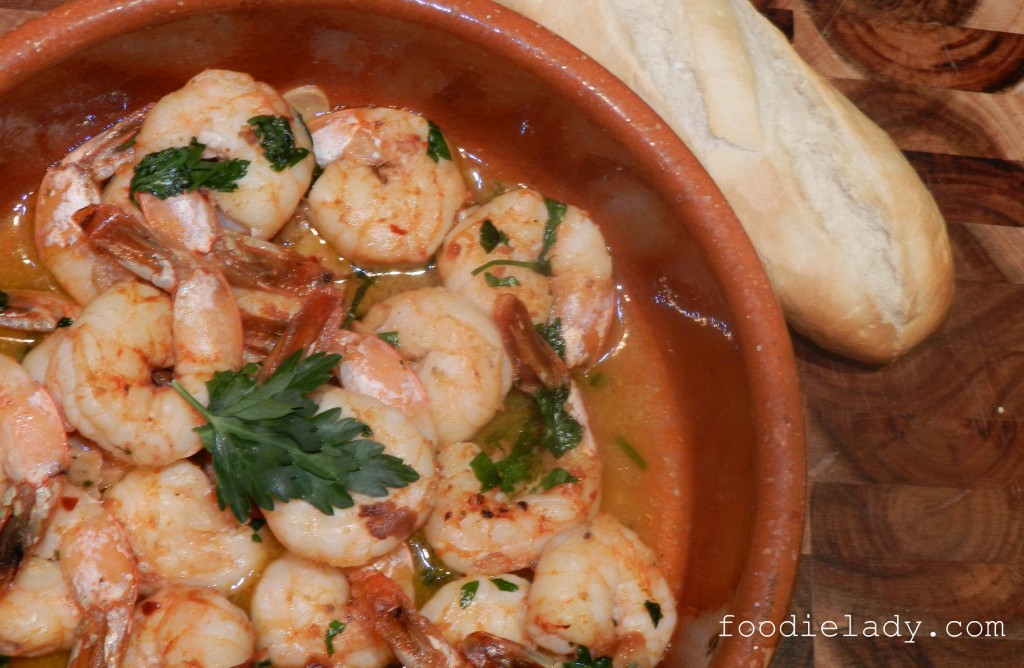 Tapas Españolas or Spanish Tapas are very much en vogue and are excellent alternatives to offer your guests.  Their purpose is to serve as a snack between meals, specially if you are having wine or alcoholic beverages.  In addition, a selection of tapas can easily replace a meal at an informal gathering.
The word "tapear" comes from the old custom in Spanish pubs to "cover" the wine pitcher or wine glass with a piece of bread or ham in order to keep the flies or dust out while they snacked on some appetizers.  It is believed that originally, the Spanish farmers were the precursors of the custom since they would snack with some wine between meals to recover their energy and continue working the land.  Before, a tapa would only consist of olives, chorizos, cured ham, dried sausages and slices of cheese. However, today a tapa can also include seafood, meat, fritters and vegetables depending on the culinary region where you live.
Here I share with you one of my favorite tapas which I like to make at home for my guests and serve in traditional rustic Spanish clay cazuelas (they sell beautiful ones at True Value- San Patricio) which are not only pretty but keep warm longer.  Its very easy and delicious! Ideally, serve with crusty bread and don't forget to dip in the sauce… of course, accompany with a good glass of wine.  ¡Salud!
Spanish Shrimp Tapa
Ingredients
1 pound of med-large shrimp (about 20)
1/4 cup extra virgin olive oil
6 garlic cloves, thinly sliced
1 tsp sea salt
1/2 teaspoon spanish paprika, pimentón (sweet or smoked)
dash of red pepper flakes (optional)
pepper to taste
juice of half a large lemon
2 tbsp whiskey or dry sherry wine (Jerez)
handful of flat leaf parsley, coarsely chopped, more for garnish
crusty bread
Procedure
1.  Deveine and wash shrimp.  In a bowl, season shrimp with salt, pepper, paprika and red pepper flakes and toss lightly to cover all pieces.
2.  In a large skillet, heat extra virgin olive oil in medium.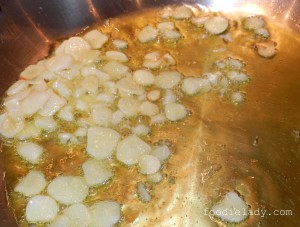 3.  Lightly sauté sliced garlic just until it has begun to turn golden.  Do NOT let burn! Remove garlic from skillet and set aside.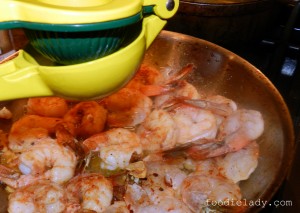 4.  Sauté shrimp about 2 minutes on each side.  Add the previously sautéed garlic plus the lemon juice, whiskey or Jerez, coarsely chopped parsley and let cook for about 2-3 more minutes.
5.  Serve immediately as an appetizer on a clay cazuela.  Sprinkle with some more fresh flat leaf parsley and with crusty bread.