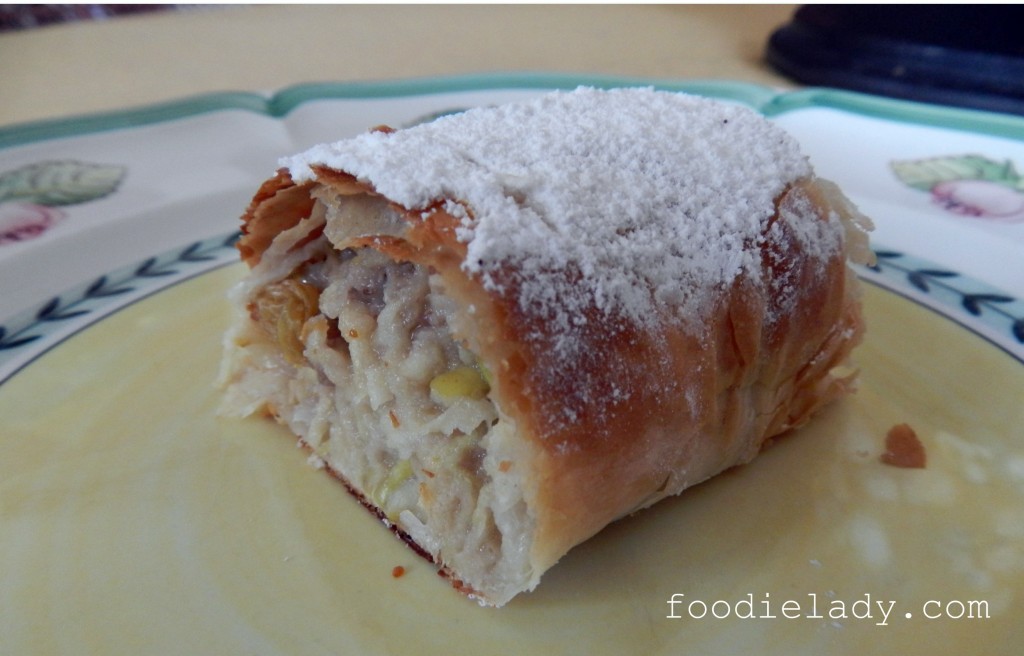 In Puerto Rico we always have an excuse to celebrate.  I believe we are the number one country in the world with the most holidays in the calendar. We not only commemorate our own, but cheerfully adopt other countries' festivities.
My Puerto Rican friend Maryse is married to a German and recently moved from New York City to Puerto Rico, so they decided to celebrate Oktoberfest with a family day in the center and highest mountains of the island in the city of Jayuya at her godmother's farm.  You know you haven't seen it all when you glance at a German peeling green plantains and making tostones in Jayuya!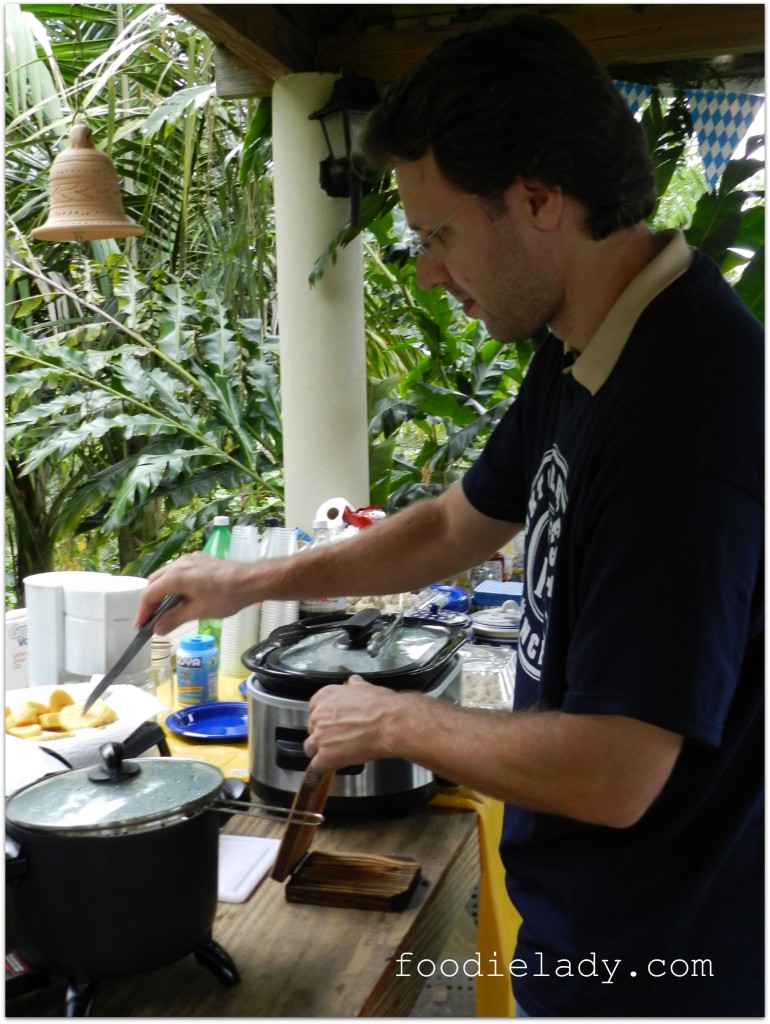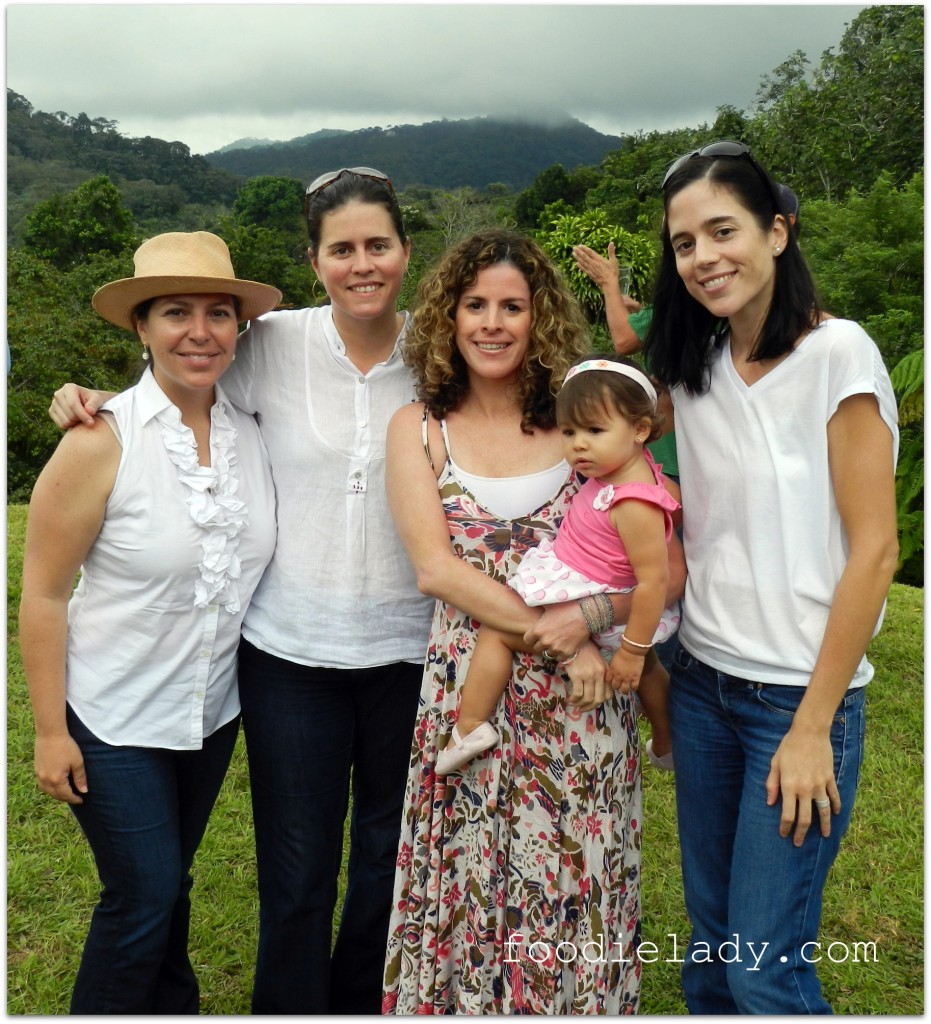 It was a Saturday morning on the third weekend of September 2011 when along with another family, we headed from San Juan to the farm in a rented van with chauffeur.  We thought this was the responsible thing to do since the  family day included the children and driving back with generous amounts of beer in your system and kids in tow down the treacherous mountains of our central ridge just don't mix.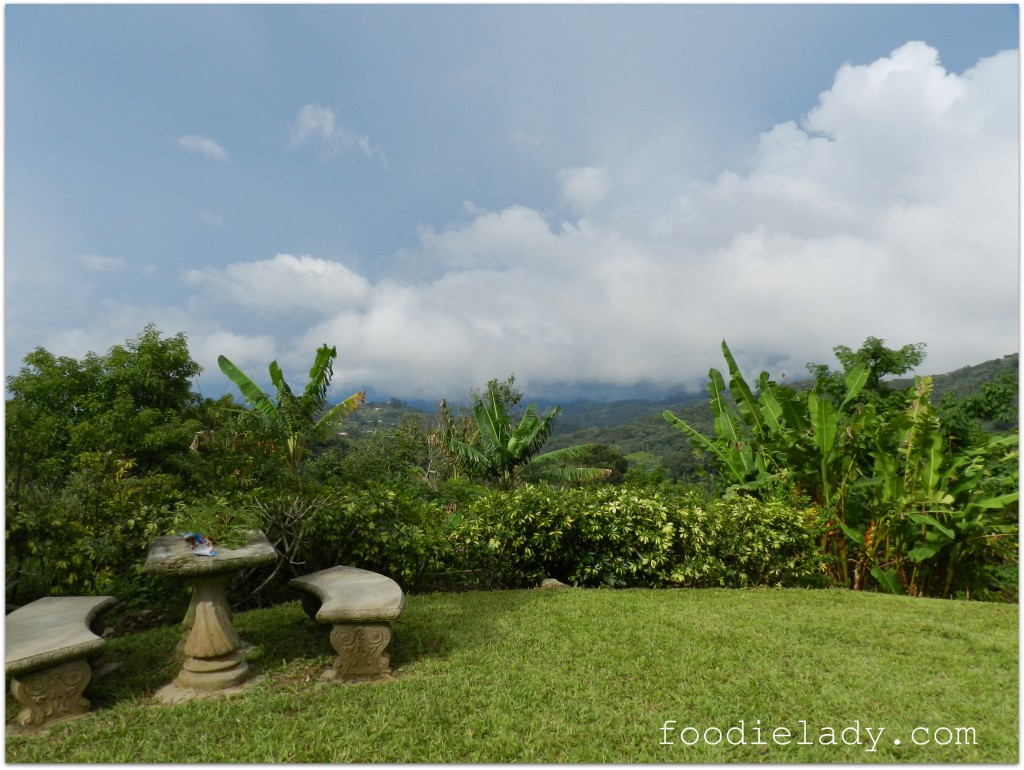 It took us about two hours to get there.  Our hosts had gone above and beyond our expectations!  The gazebo was beautifully decorated with the typical turquoise and white colors of the Bavaria region and we enjoyed cold german beer.   All the beer mugs had a different color ribbon (mine was purple, my favorite!) as you can see in my pictures, to avoid confusion, although whenever possible, I always prefer labeling with my name since I will probably forget my color after a couple of beers, but hopefully not my name.  Ja!!! Just kidding… Everything was just perfect!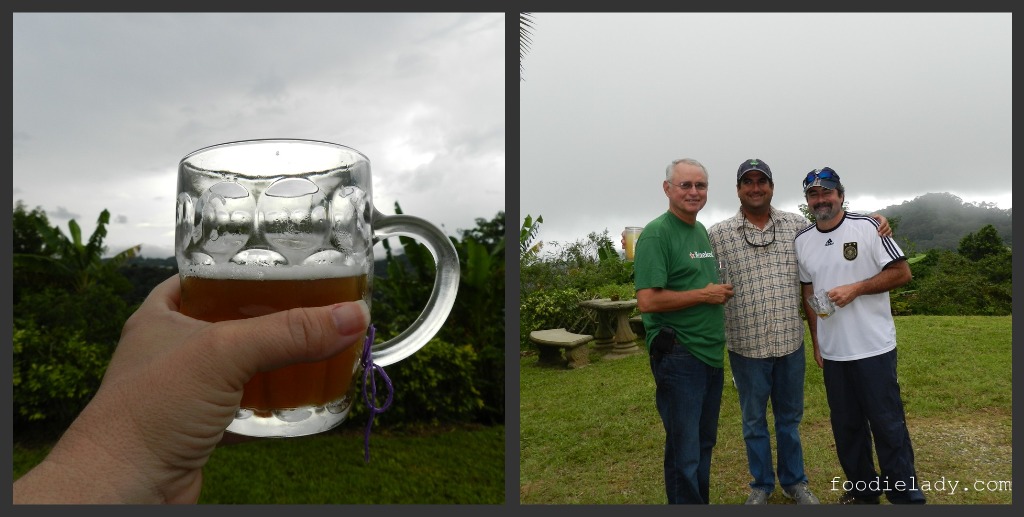 I truly felt as if I was at the top of the world.  We could literally touch the clouds at almost 4,400 feet altitude above sea level.  From the hill top we could clearly see the Atlantic Ocean and were surrounded by arabica coffee plants and plantain trees, from which Jörg made the aforementioned tostones.  My kids had the time of their lives, even going down mud slides. In addition, our friend Carmen R. took all the children on a tour around the farm where they picked Tahiti lemons, oranges, coffee beans and leaves from the Cupey tree.  Among other things, the boys played soccer, hide and seek and the girls "rearranged"  the flower pots in each table.  To leave the noise of busy San Juan, computers and tv and enjoy a day full of such natural abundance was liberating. Without a doubt a relaxing and comforting day for everyone. Great company, amazing setting…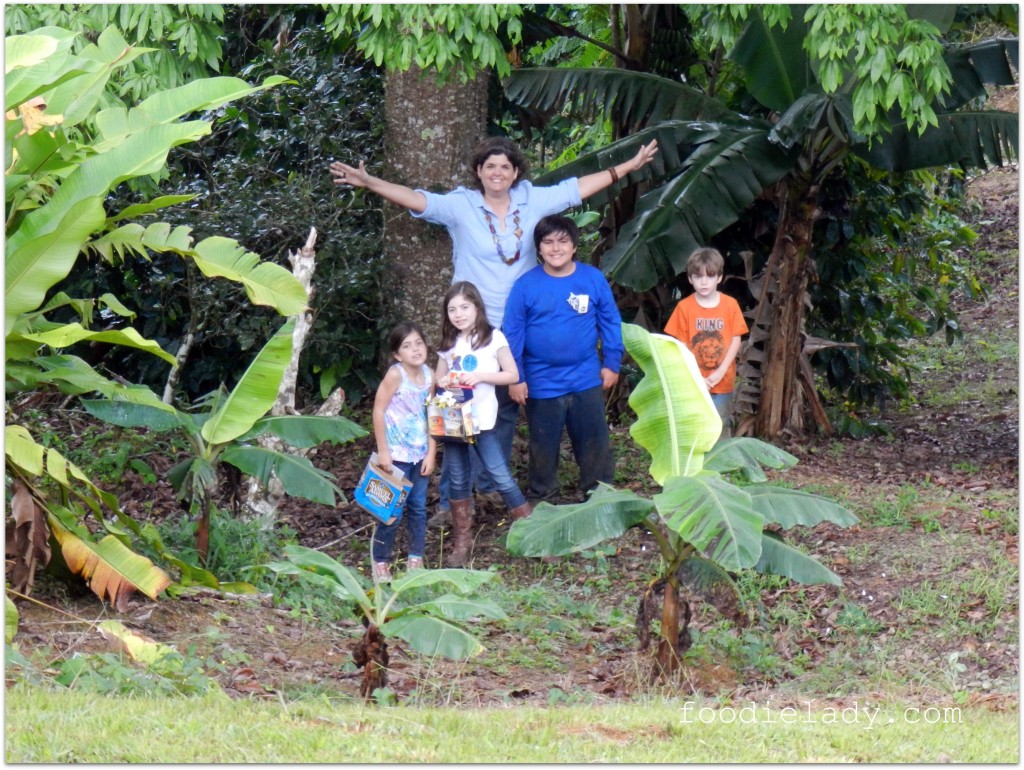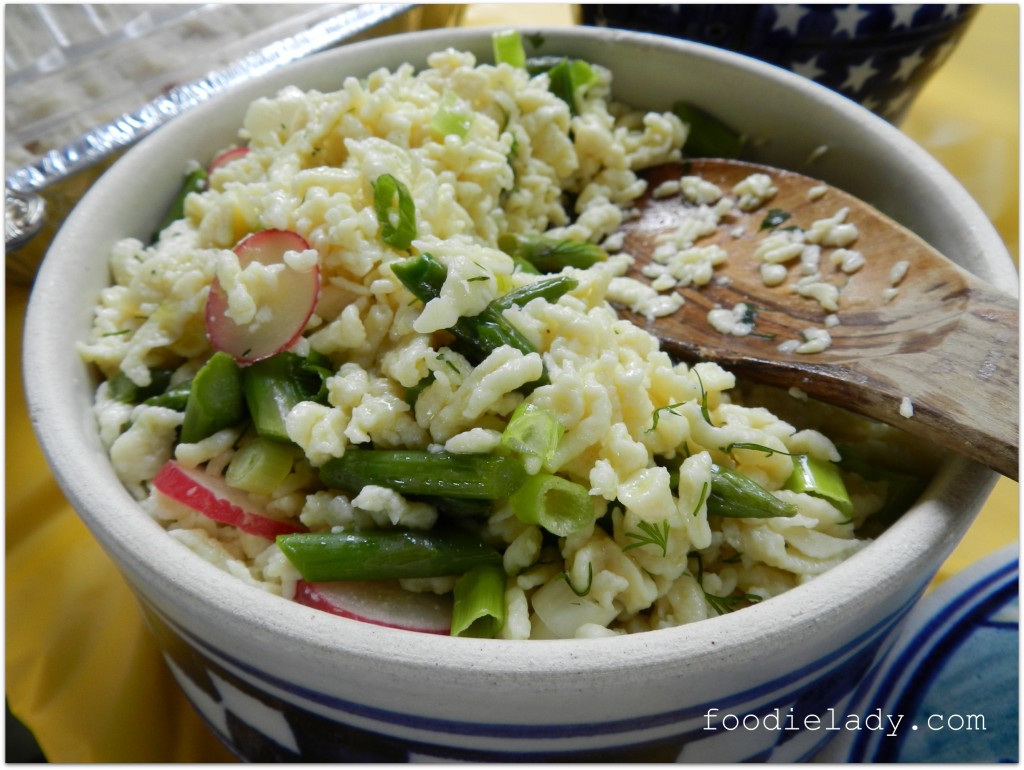 However, not only the setting was incredible, the food was too!!!  I was pleasantly surprised to hear Maryse had made all the food.   She created a selection of dishes from different parts of Germany, Austria and Switzerland which surround the Bavaria region.  My favorites where the Spätzle with vegetables, the Swedish Meatballs and the Apple Strudel. She was kind enough to share with me, and now with you, the recipe she used to make the succulent Apple Strudel which is from the 2012 Michelin awarded Austrian Chef Kurt Gutenbrunner from Wallsé Restaurant in New York City, one of her favorite restaurants.  He also has Café Sabarsky, Blaue Gans, The Upholstery Store and Café Kristall in NYC as well.  This recipe will make 4-5 Apple Strudel logs so unless you have a gathering, like we had at Oktoberfest- Jayuya (We ate them all!  As a matter of fact, I alone ate half a log throughout the day!!!! Guilty!),  you will have to give some to the neighbors, take to work and/or send to your child's school teacher.  I happen to think is a great alternative for a Thanksgiving dinner, served warm with a side of vanilla or dulce de leche ice cream. YUM!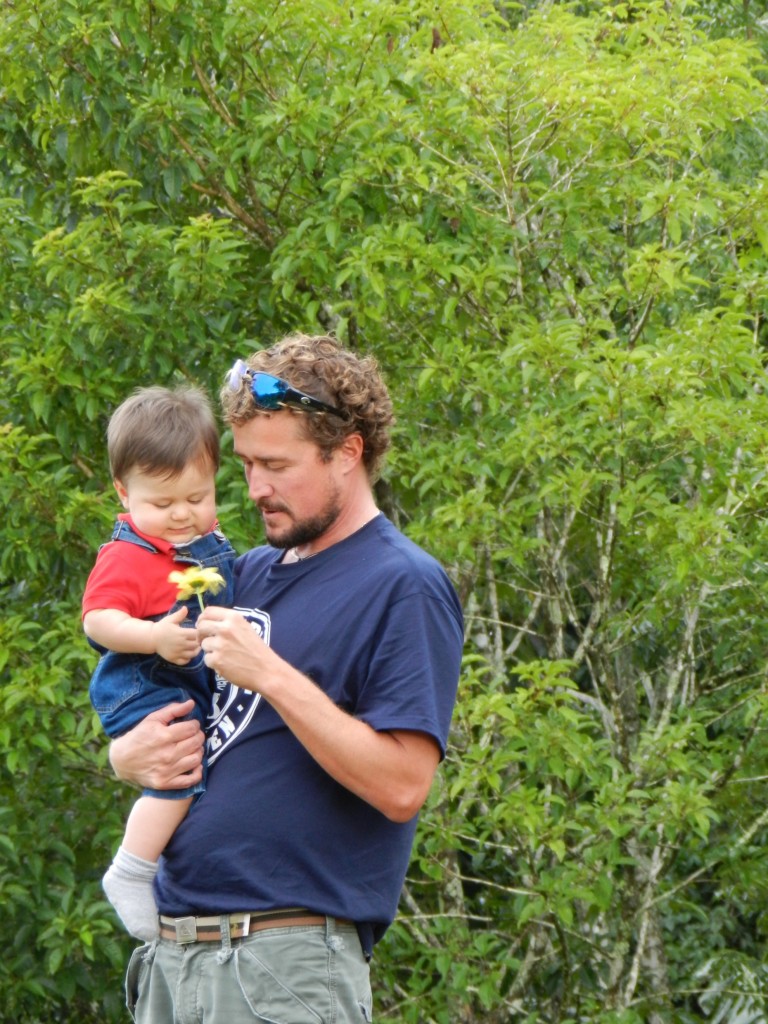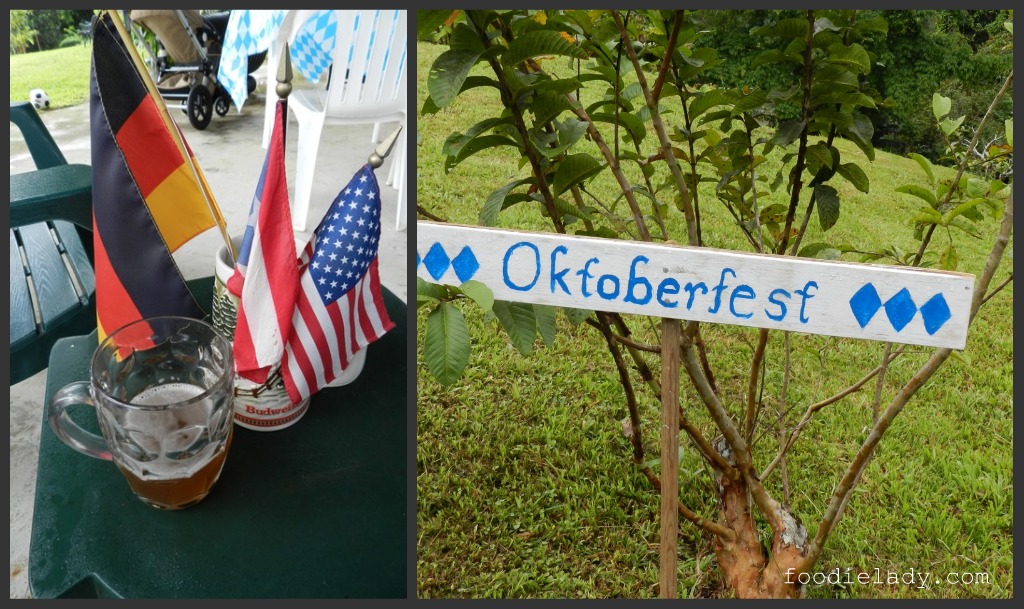 Oktoberfest is a beer festival held in Munich, Bavaria, in the south of Germany.  It runs from late September until the first Sunday in October unless the first Sunday is Oct 1st or 2nd in which case it will run until October 3rd which is German Unity Day.  The origins of Oktoberferst date back to early 1800's when then Crown Prince Ludwig married Princess Therese of Saxony-Hildburhausen on October 12, 1810.  The citizens were invited to the festivities in front of the city gates which later became Theresienwiese (Theresa's Meadow) or Wies'n for short, near Munich's Center, where it is held today.  The festival was moved to the current dates to enjoy better weather conditions. Only beer which is brewed within the city limits is allowed at the festival and over 5 million attend every year making it the world's largest fair.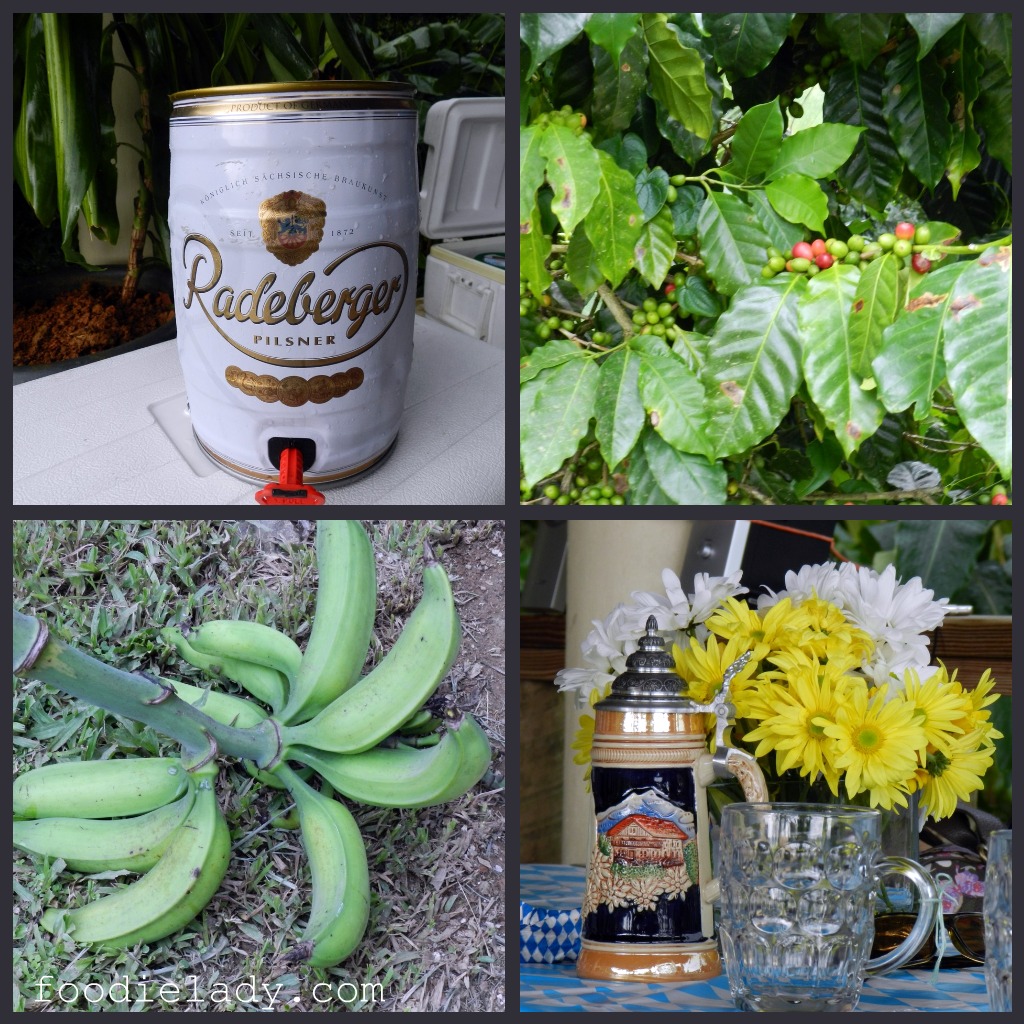 Late in the afternoon, before heading back to reality, Patricia, the owner of the farm, offered everyone fragrant espresso coffee made form roasted coffee beans from the farm.  I believe this is how traditions get started.  I hope I get to celebrate Oktoberfest in Jayuya-wiese'n next year!
Danke!
Apple Strudel
Ingredients
Filling
2 tbsp rum
3/4 cup sour cream
8 green apples, cored and shredded,  peel if you like
2/3 cup sugar
3/4 bread crumbs
sweet bread crumbs (To make, melt 4 tbsp of unsalted butter, 4 tbsp sugar, 3/4 cup bread crumbs-  bring together in a small sauce pan until sugar is dissolved in butter (low heat) then add bread crumbs. Whisk together until well combined.)
1 cup of coarsely chopped walnuts
1/2 cup golden raisins
Pastry
1 package of phyllo dough (usually has 25 sheets)
1/2 pound of unsalted butter (clarified)- in a small sauce pan heat butter (low).  skim off foam on top and sediments on bottom by pouring clarified butter to another container.  set aside for later use.
powder sugar (confectioners 10×10) for dusting
Procedure
1.  Make sweet bread crumb mixture by melting butter in a small saucepan (low heat)  dissolve sugar in butter and cook for a few minutes.  Whisk in bread crumbs until thoroughly combined.  Set aside.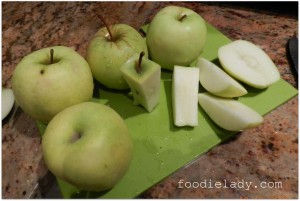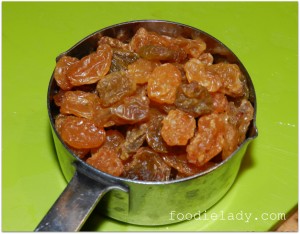 2.  To make filling, mix rum with sour cream.  Grate apples in food processor and combine with the rum-sour cream mixture, sugar, regular bread crumbs, sweet bread crumbs, walnuts and golden raisins.  This is enough filling to make 4-5 apple strudel logs.  Set aside.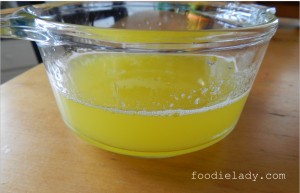 3.  Make clarified butter.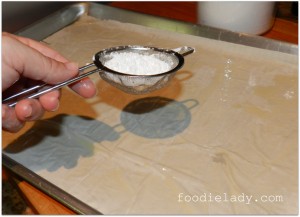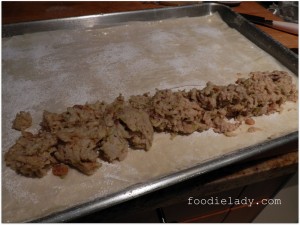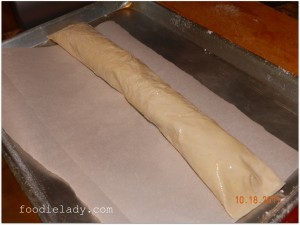 4.   Preheat oven 425ºF.  Thaw phyllo dough according to manufacturer instructions.  Line a rimmed baking sheet with parchment paper.  Place one sheet of phyllo on work surface and brush each sheet with clarified butter and dust with powder sugar before adding another layer . Repeat with 5 sheets.  Add about 2 cups of the filling three inches away from edge lengthwise and roll tightly.  Brush with a little more clarified butter and sprinkle with more powder sugar.  You have enough filling for 4-5 logs.  Bake for approximately 15 minutes and then serve at room temperature.