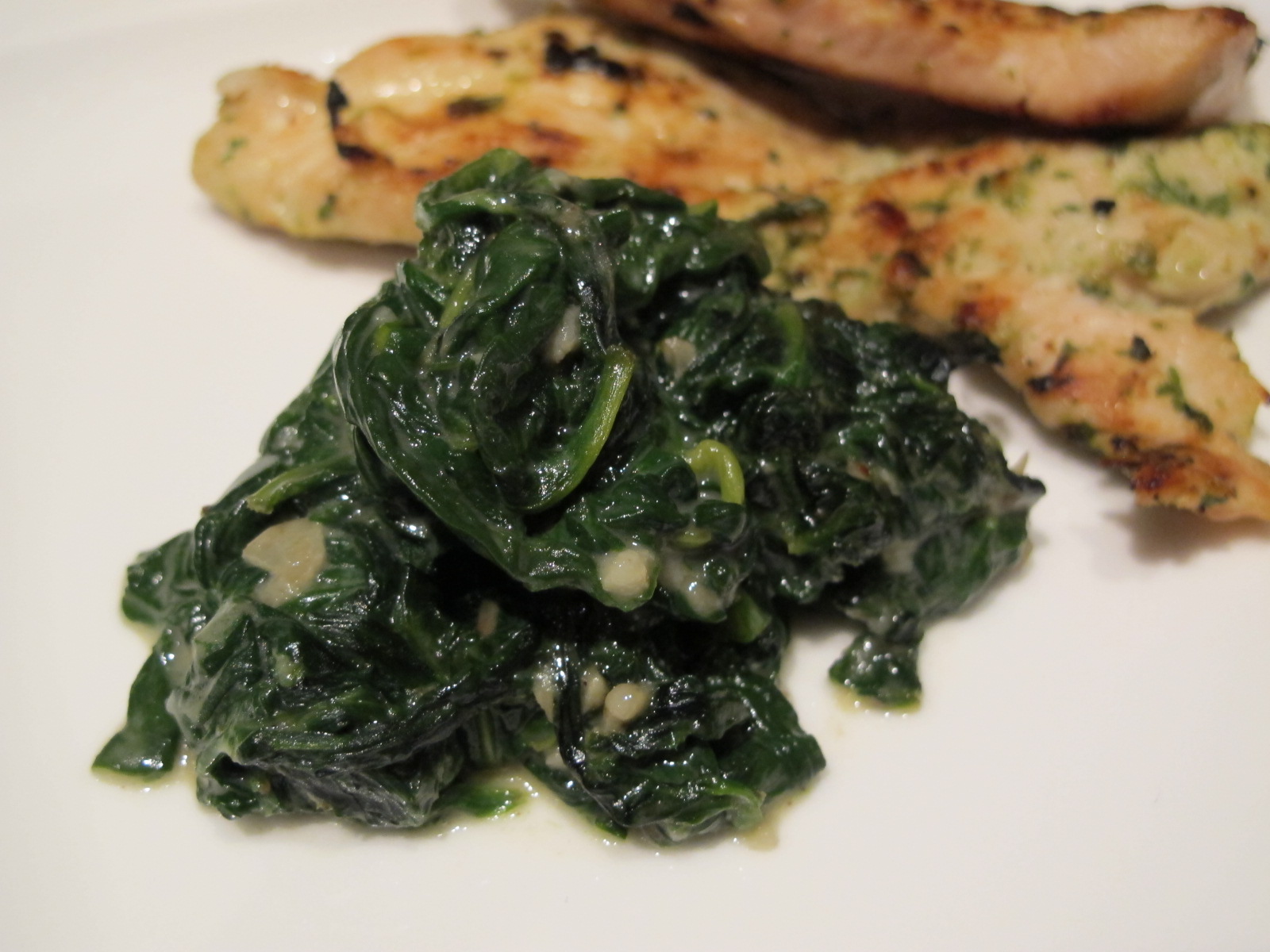 My husband Emilio is a super-mega-huge fan of Joe's Stone Crabs Restaurant and the kids and I must agree with him, for everything there is fresh and really delicious. He lived in Miami for several years as a college student and every time his parent visited he would take them there (of course, so they would pay the bill, JA!)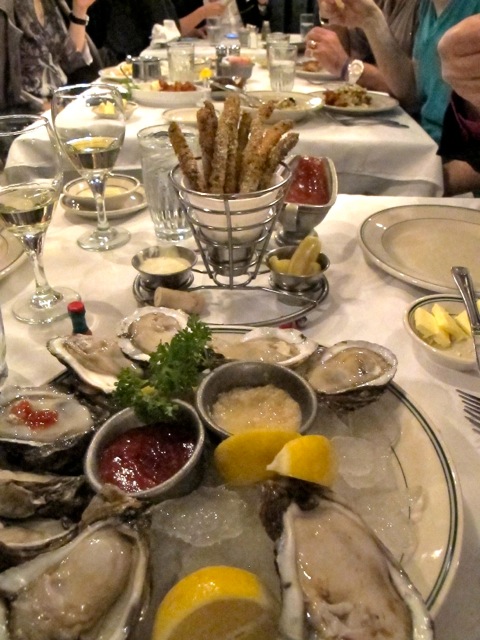 Joe's is a seasonal restaurant in Miami Beach which locals, as well as tourists, joyfully look forward to its opening day in October and become deeply immersed in sorrow when it closes in May of every year. Not only the Stone Crabs are amazing, but the side dishes rule!!!!  From the succulent onion rings, oysters, mustard dipping sauce, an assortment of potatoes, breaded asparagus and the "world famous" creamed spinach.  All the side dishes are served in HUGE quantities for everyone in the table to share. I simply love it because there are not many restaurants you are encouraged to eat with your hands!!!!! The waiters provide superb service and some, that have worked there for 30 plus years, are kind enough to give you recipes and make wine suggestions. Be mindful the waiting period to be seated is looooong (unless you are my brother in law Mandy who amazingly knows everybody there and has been a local patron for many many years!).  In addition, be aware that you will have to get a few drinks at the bar to cool-off for the next 1-2 hours before you are seated.  When you visit Joe's Stone Crabs, consider it a unique culinary experience that's loud, multitudinarian (the restaurant is huge) and expensive, but worth every second and every penny.  As an alternative, you can order many of the dishes in the menu to go and pick up at Joe's To Go counter on the side of the restaurant.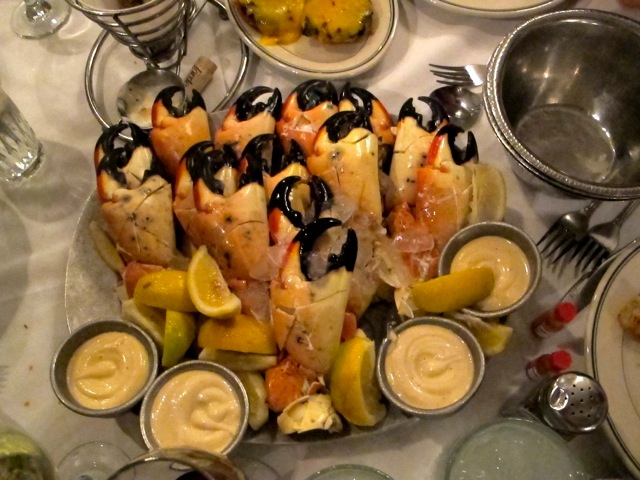 Here is some 411 on Stone Crabs:
The Florida Stone Crab is found in Florida, Eastern USA, Bahamas, Cuba, and the Gulf of Mexico Coast all the way down to Belize in shallow waters and bays.  They are brownish red with gray spots and their claws are strong enough to break and oyster's shell.  Stone Crabs are not sought after for their small body, but for their claws which are considered a delicacy and can weigh up to half a pound. In order for the meat not to stick to the claw, they have to be cooked before refrigerated. These crabs are legal to harvest from Oct 15-May 15 and spawn in spring and summer. Stone Crabs are sexually dimorphic, meaning that there is a difference between the male and female of the same species.  Males have smaller bodies but larger claws and females have larger bodies with smaller claws.  Harvesting is done by removing one (preferably) or both claws and returning the live crab to the ocean. The claws will grow back within a year.
For those of you who are fans of Joe's Stone Crabs Restaurant, or who want to have a taste of it at home, here is a great recipe for Mother's Day to accompany your main dish.  Of course this is just my copy cat version. The key to its exquisite flavor is the fresh ground nutmeg.
Don't forget to tell me in the comments section which is your favorite Joe's side dish!!!!!!!
Enjoy!
Creamed Spinach
Ingredients
1 pound of fresh spinach or 1- 10 ounce box of frozen spinach
2 tbsp salted butter
1/2 tbsp minced garlic
1/2 tbsp all purpose flour or corn starch
1/3 cup of half and half or heavy cream
1/4 tsp salt or to taste
1/4 tsp nutmeg
black pepper to taste
Procedure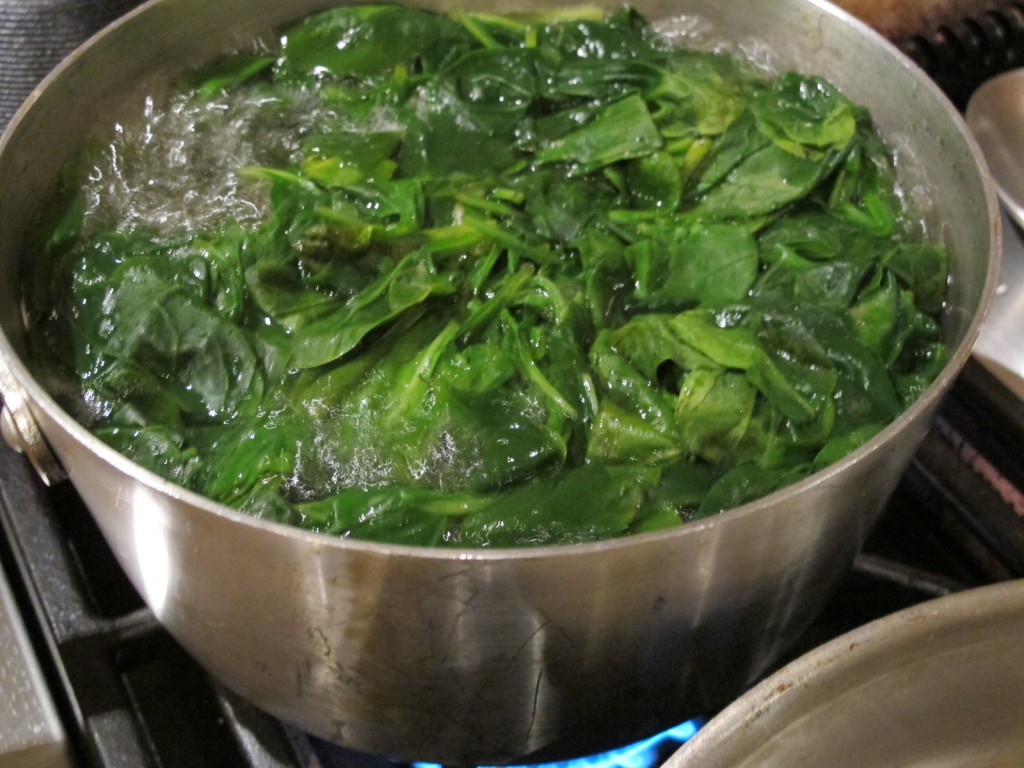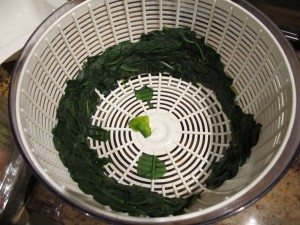 1.  Bring a large pot of salted water to a boil.  Add fresh spinach and cook for about 2 minutes.  Drain through a mesh strainer or a salad spinner, which I prefer, and press to get as much water out as possible. If using frozen spinach, thaw and press to drain thoroughly.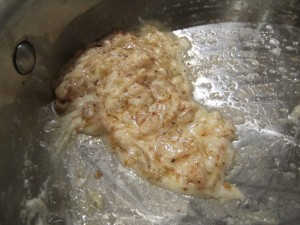 2.  Meanwhile in a large sauté pan, melt butter (med low) and add minced garlic until soft and fragrant.  Add all purpose flour or corn starch and combine to form a paste like when making Roux, about 2 minutes.  Add salt, nutmeg and pepper and stir for about a minute. Then incorporate heavy cream little by little in a steady stream stirring with a spatula or whisk to form a light cream.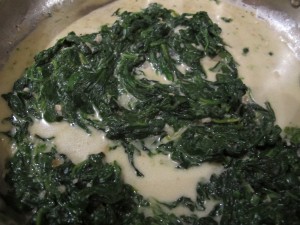 3.  Add wilted spinach to the sauté pan and combine with the cream mixture.  The spinach will release some water so cook at medium to low heat for about 15 minutes stirring occasionally until liquid becomes creamy.  Serve as a side dish hot or as a filling to chicken or pastry.