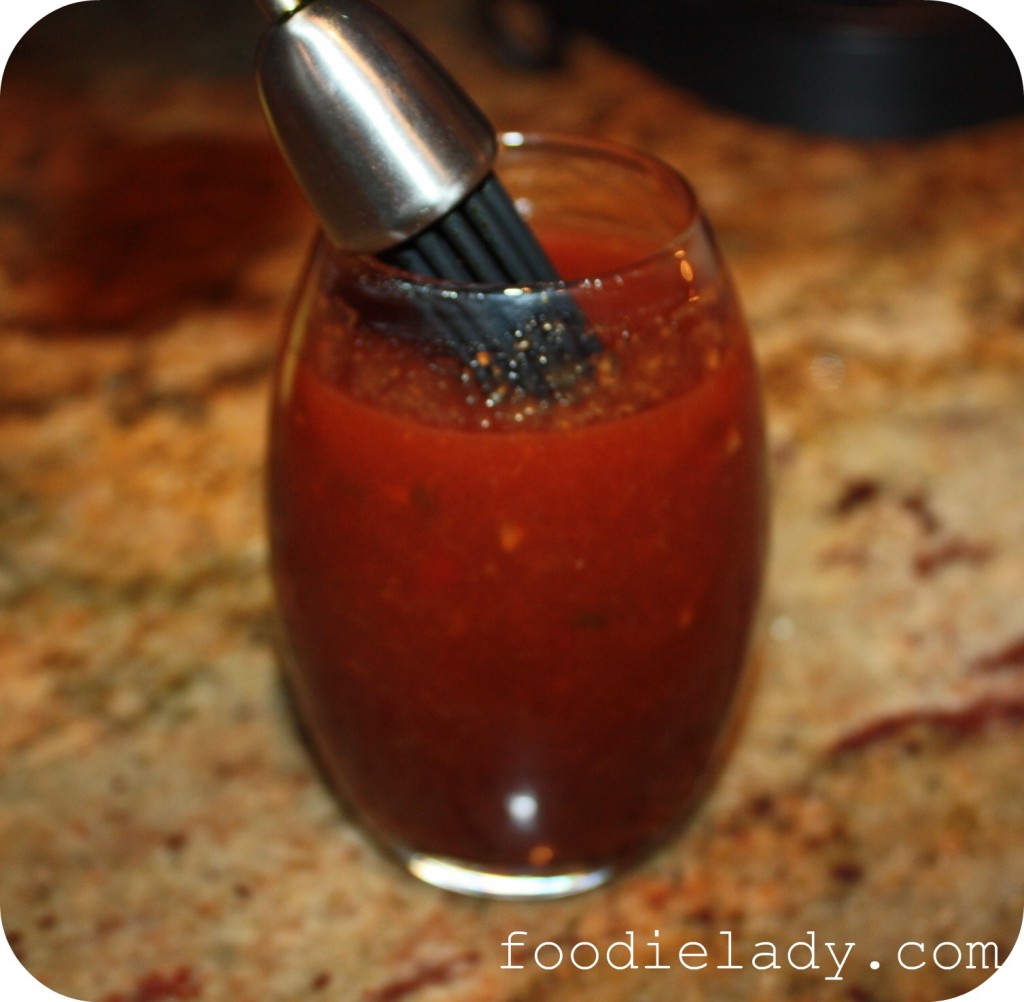 Have any of you thought about the difference between barbecuing (barbacoa) and grilling (asado)? We all use the words interchangeably, but there is truly a big difference between them.
According to several sources and experts, to barbecue is to cook slowly with indirect or lower level heat (low temperatures between 200-300º F) for a prolonged period of time and grilling is to cook directly on the heat source or open flame at very high temperatures (over 500º F) in order to broil, sear or toast (without a lid). Grilling is recommended when using high quality cuts of meat or when cooking hamburgers, hot dogs or relatively small cuts of meat, since if they are barbecued, the long process can take out the moisture leaving the meat tough and dry.  The high heat in grilling sears the outside to lock the juices in and you get results pretty quickly in a matter of minutes. When using direct heat, usually the coal briskets are spread out evenly at the bottom or with a larger pile on the side where you want the higher temperature.  On the other hand, when you barbecue, the coal briskets are at the two extremes of the grill and none under the meat which should be set in the middle. Also, a lid is required when barbecuing in order for the heat to circulate and cook your choice of meat slowly. Barbecuing is mostly used for tougher or larger cuts of meat which have more fat and connective tissue and must be cooked for a long period in low heat to become tender. As a curious note I found, barbecuing was a cooking technique originally performed by the poor in the southern states, who could not afford the most expensive cuts of meat or that wanted to cook the whole pig for consumption. Another characteristic of barbecuing is sometimes basting with a seasoned vinegar sauce. Authentic barbecue can take all day or even days. Longer cooking times truly allow the meat not only to be tender, but for the flavors to develop. Finally, barbecuing includes adding wood chips that have been soaked in water for several hours to create smoke that will give the meat its characteristic taste.
There is also a method called indirect grilling (275-375ºF) in which the grill acts like an outside convection oven.  This method is recommended for delicate fish and meats (short period of time) as well as for ribs or whole poultry (cooking for a longer time).  Just make sure you pre-heat your grill very high and then bring to the desired temperature.  Once pre-heated on high, turn off the central part of the grill, if you have a three burner grill like we do, and cook in the middle rack. If you have a two burner grill, then pre-heat both and then turn off one.  Place the food on the side that is turned off.  This hybrid method is a good compromise between grilling and barbecuing and works for us, it all depends on what we are preparing.
Cooking on the grill is not my specialty, but I am learning.  My husband is the expert and master of this art.  Besides, why should I take away from him his bbq-grill duty which makes him feel so manly and in control?  Ja!  Seriously, he approaches grilling almost like a science and has his own set of unbreakable rules to follow.  For many years during the beginning of our marriage, he wouldn't even consider grilling without natural coal briskets and the whole process took hours. Life happened… and now we have a gas grill which yields faster results with similar flavor, although we still have a small old fashioned coal brisket round grill on our boat where we have more leisure time.  As a result, consider me Emilio's assistant when it comes to grilling-barbecuing.  I help him out with marinating, seasoning and making bbq sauces.
Although I'm personally not a big fan of ribs, I find that most people love them barbecued or braised.  When making them on the grill, whether they are baby back or spare pork ribs, my husband likes to boil them first in seasoned water for about 30 minutes to shorten the time he has to cook them in the gas grill we have using the indirect grilling method.  He seasons them with some Adobo or salt/pepper and spices before placing on the grill to finish cooking.  Meanwhile, he bastes them with this delicious sauce which I make to create a mild sweet caramelized glaze.  As an additional tip, gas grills get very hot very fast, so be careful you don't burn your food.  Like everything in life, it just takes a little practice.
A couple of months ago, our son asked us to make bbq ribs for his 9th birthday gathering.  Ribs, as well as bbq pork chops, go great with guava. Making your own bbq sauce is very simple.  Just follow these simple steps using my Guava-Cilantro Sauce recipe as the base.  So next time you attend or have a Barbecue Party (as in a gathering where food is cooked outside on a grill), you will know if the food you are preparing should be grilled or barbecued.
Enjoy!
Guava Barbecue Sauce
Ingredients
1 tbsp soy sauce
1 tbsp worcestershire sauce
2 tsp grated fresh ginger root
3 tbsp tomato sauce
1 garlic clove, mashed
1/4 cup of water
1/2 tsp salt
3 tbsp fresh lemon juice
1 scallion, finely sliced white part
Procedure
1.  Prepare Guava Cilantro Sauce recipe.
2.  Add rest of ingredients and simmer over med-low heat.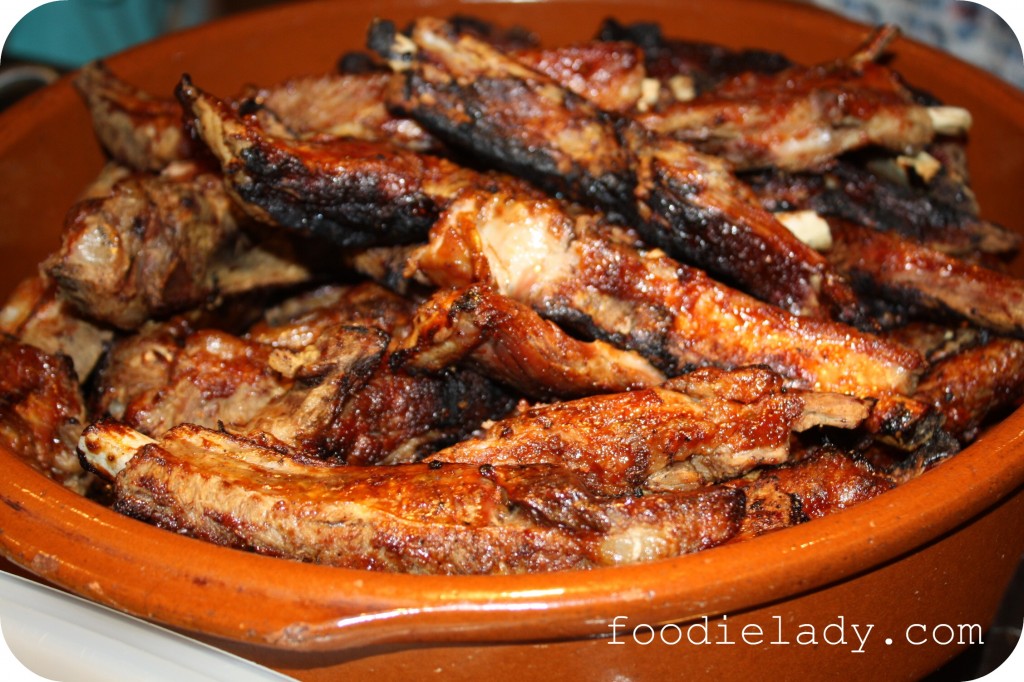 3. Baste your favorite seasoned ribs or pork chops while being cooked on the grill.