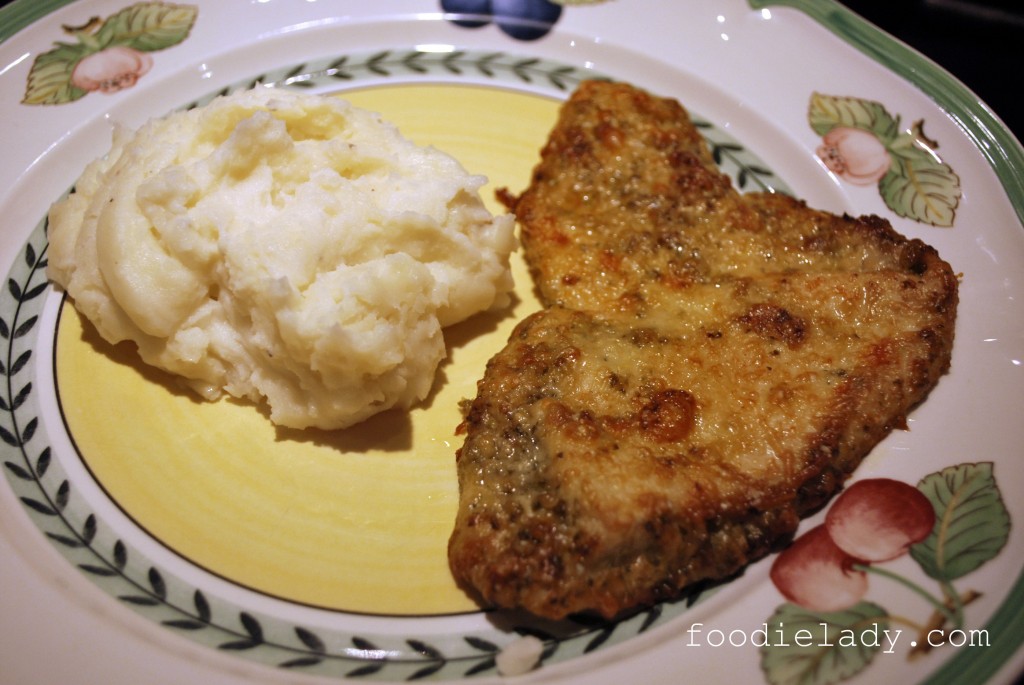 A few days ago, my friend Roberta sent me a recipe exchange email with a note stating "I rarely forward chain letters, but this sounds like fun!".  So I accepted the invitation, followed the instructions and in two days time… recipes started to pour into my electronic mailbox. This recipe was sent to me by Elimari and caught my attention not only because it sounded tasty, but also because of its simplicity.  You see, I get many requests for recipes that are easy and quick and this one is truly one of those. Just season and pop in the oven.
During the week I got the recipe, I had some fresh
Pesto alla Genovese
in the fridge and quickly got busy making this dish. The result was absolutely scrumptious!  The aromas of the pesto and cheese in the oven, filled the house with a pleasant comforting smell.  My son even said, "Mom, the house smells like pasta!"  Ja! The only thing I added to the recipe procedure is the final broil. Remember to transfer chicken breast from the baking sheet to serving plate while its still hot, since the cheese will harden after a few minutes and might stick to the pan.  I accompanied it with mashed potatoes.
Thanks Elimari!
Elimari's Chicken al Pesto
Ingredients
Chicken breasts
Parmesan cheese (shredded or grated)
Procedure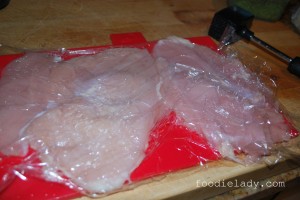 1.  Pound chicken until it is of even thickness.  If the chicken breasts are too big, cut in half with kitchen shears once flattened, for a piece about the size of the palm of your hand.  Season chicken with salt and pepper.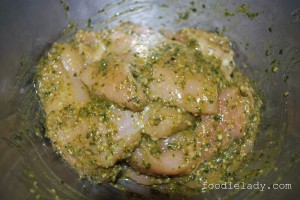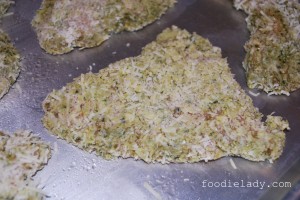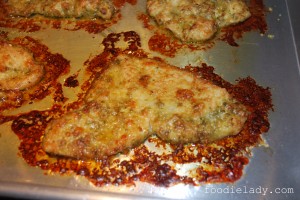 2.  Cover chicken breasts with Pesto alla Genovese on all sides. "Bread" chicken with parmesan cheese on all sides.  Spray a jelly roll pan or cookie sheet with raised edges with olive oil. Place chicken breasts on sheet and cook in oven at 350º F for 20 minutes, then broil until golden brown.