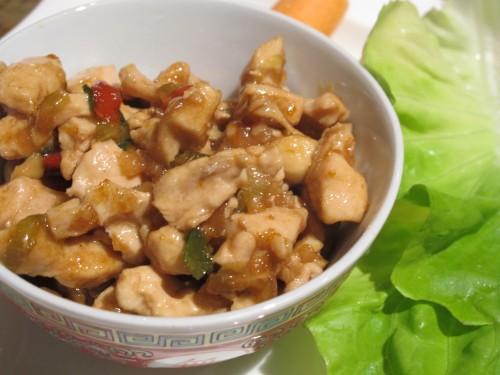 Oftentimes, people ask me to post recipes that are simple to make during week nights.  These Asian Lettuce Wraps are one of my favorites!  They're not only easy to make, but also low carb, light and refreshing. You may prep and measure all the ingredients beforehand and cook when ready to eat.
In efforts to please my daughter who loves PF Chang's Chicken Lettuce Wraps, I created this recipe which everyone loves. I do not use ground chicken because I prefer to chop chicken breasts in small cubes or pieces for, what a I consider, a better texture at the bite. You may add crispy rice noodles and julienne carrots if you like.  The combination of flavors and the contrast of the crisp lettuce with the warm chicken is pleasing to the palate.  Making these lettuce wraps will spice up your weeknight menu, but keep in mind it can be messy (and fun) since you can only eat them with your hands!
Enjoy!
Asian Chicken Lettuce Wraps
Ingredients
about 3 tbsp asian stir fry oil or sesame seed oil
2 chicken breasts seasoned with sea salt to taste, chopped in small pieces
1/4 cup finely chopped yellow onions
2 tbsp red bell peppers
3 crushed garlic cloves
2 tsp grated ginger
1 whole scallion, coarsely chopped
2 tbsp soy sauce
1/4 cup hoisin sauce
grated peel of one small sweet orange
handful of coarsely chopped cashews
red pepper flakes (optional)
salt and pepper to taste
1 head of butter lettuce
Procedure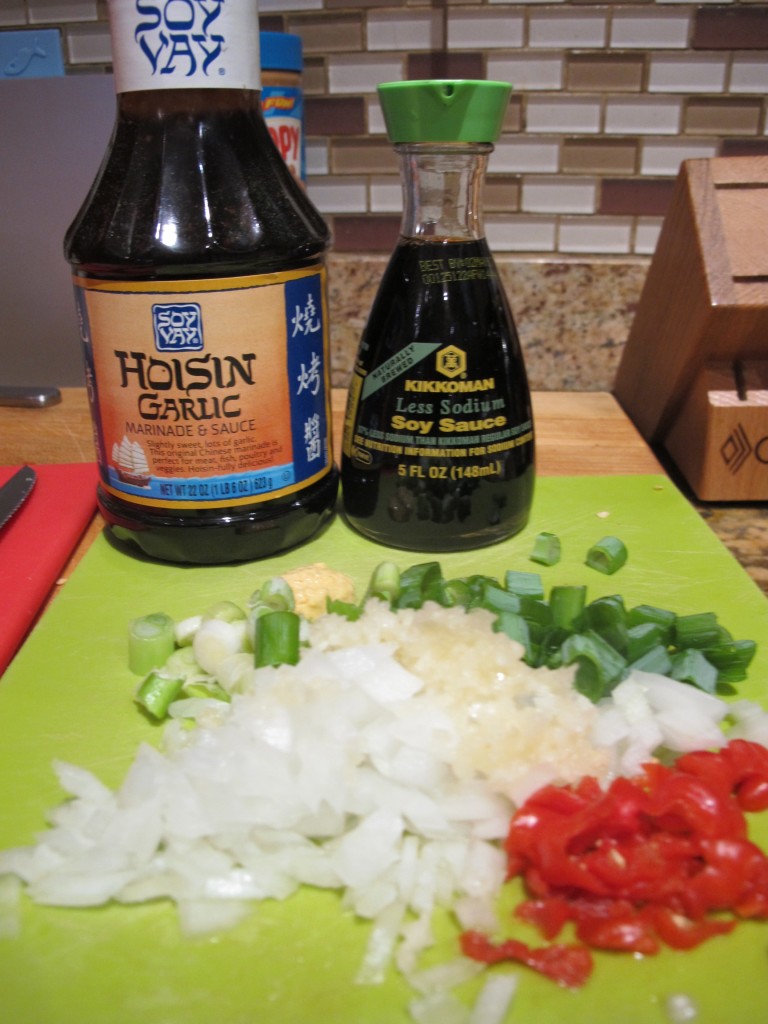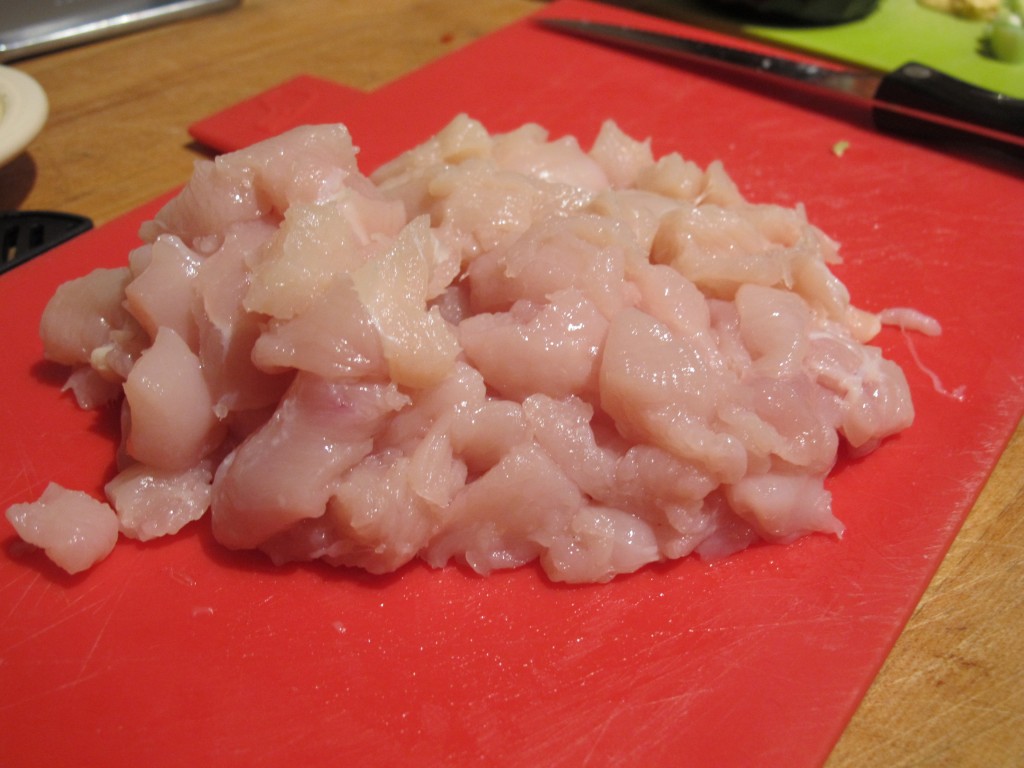 1.   Prep and measure all ingredients including washing butter lettuce.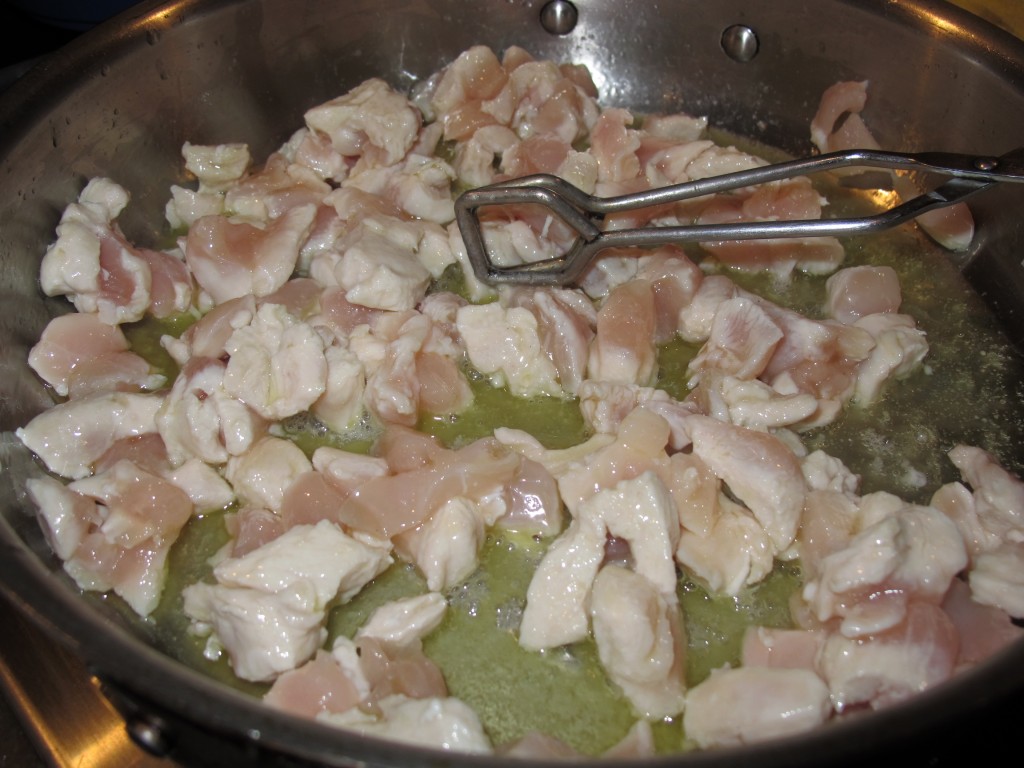 2.  In a large sillet, heat (med-high) stir fry/sesame seed oil and cook chicken pieces briefly.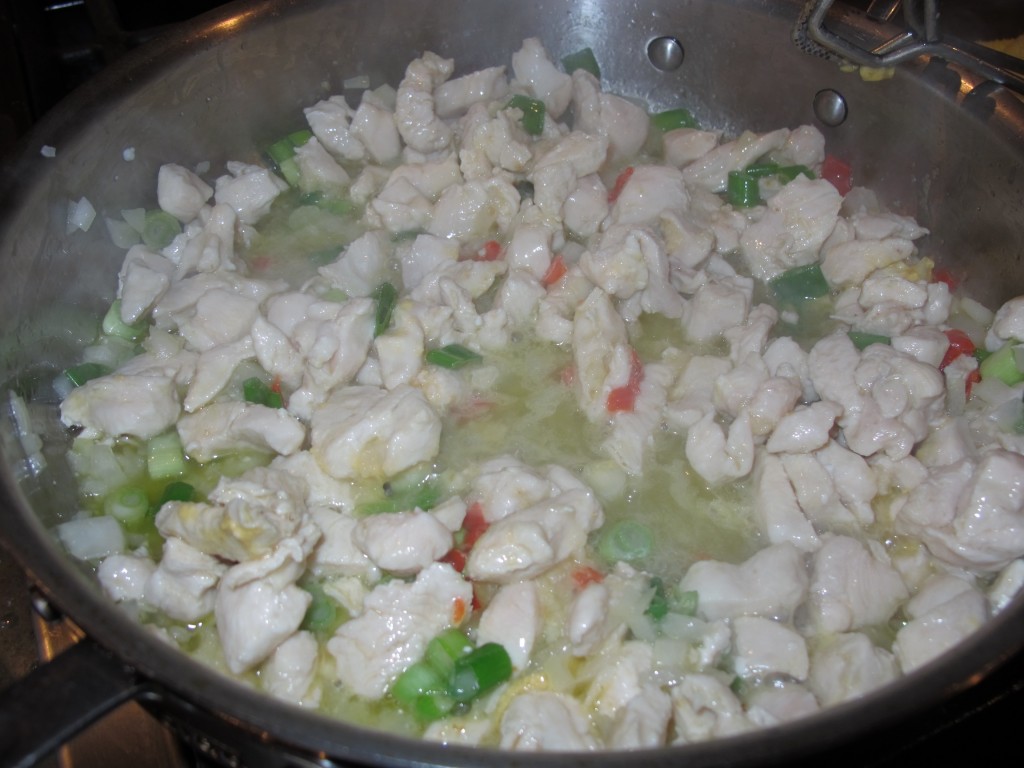 3.  Add  onions, garlic, scallions, ginger, red bell peppers and sauté until soft.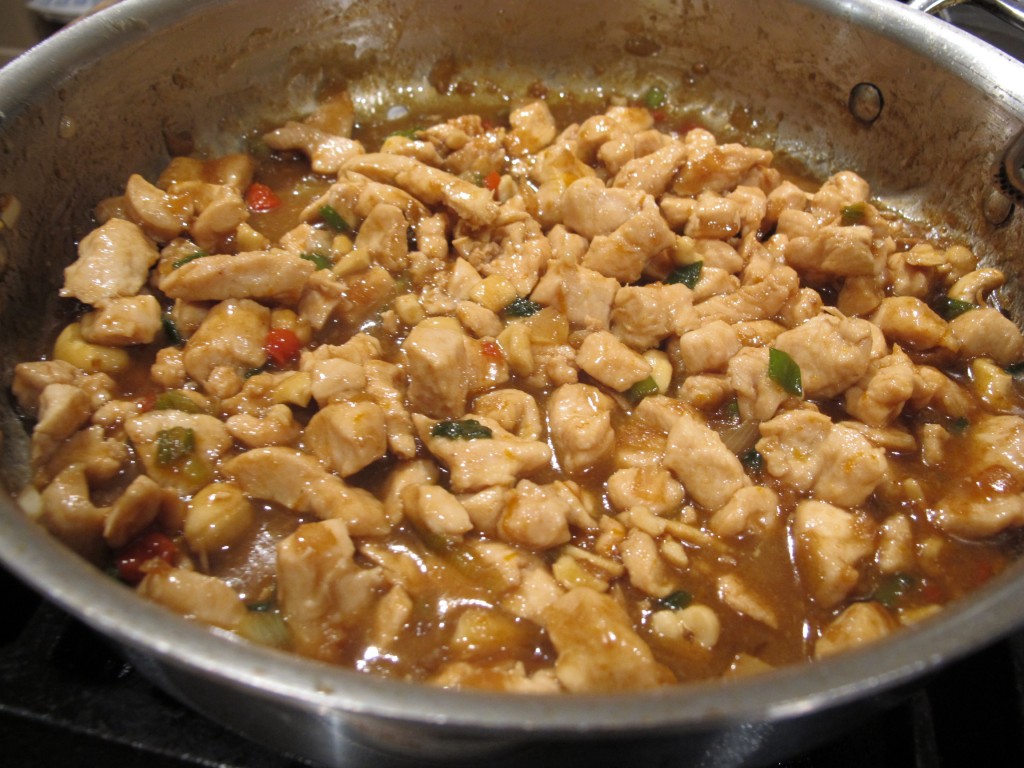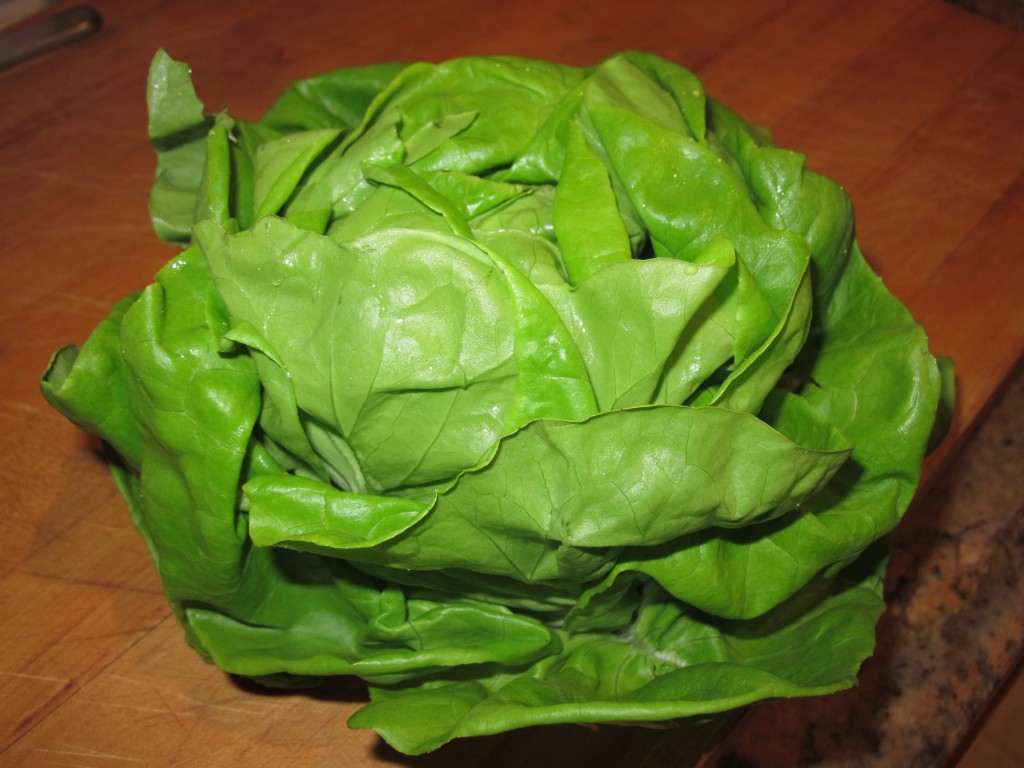 4.  Add soy sauce, hoisin sauce, orange peel and cashews. Cook over medium heat for about 10 minutes stirring occasionally.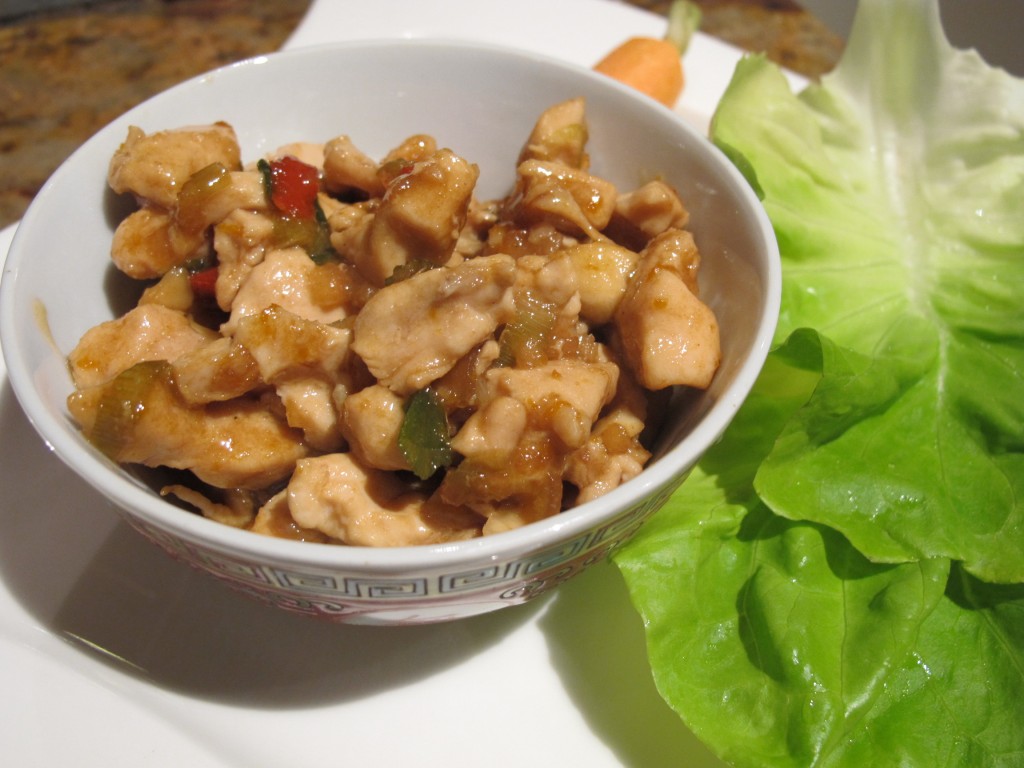 5.  Serve warm, not too hot, with the butter lettuce leaves to use as wraps.