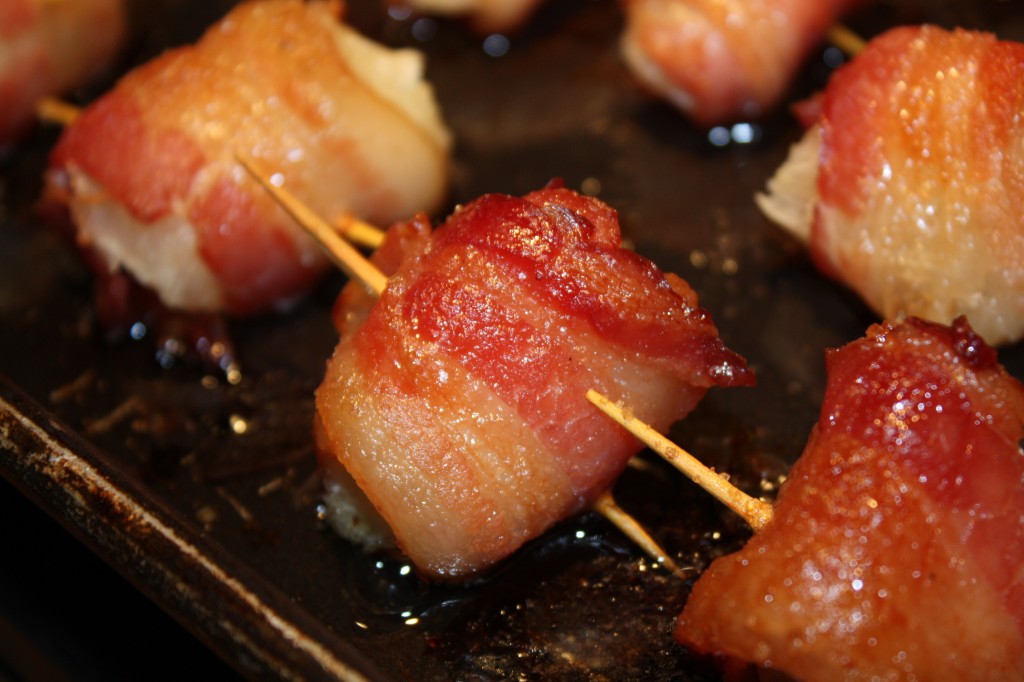 These Yuca-Bacon Bites are one of my trademarks. I always have the ingredients in my freezer in case I need to prepare a quick appetizer for a house warming, baby shower or dinner invitation. People love them!  I learned to make them from my sister in law Frances in one of our visits to their home in Miami over a decade ago. The brown sugar gives these bite sized delicacies the finishing touch. Also, I like to serve it with a side of my Guava-Cilantro Sauce for dipping.  My friend Trina, who is a novice cook, is an expert making them for birthday parties and for her dinner guests. Of  course, you can also use the same amount of fresh yuca (cassava, manioc) root.  Yuca is a starchy tuberous root native to South America, but now greatly cultivated in Africa and other tropical countries.  In Puerto Rico, before and during colonization,  Taino Indians grated the yuca root to make dough, then they would shape the mixture into a thin disc and allow to dry or toast to make "casabe" one of their staple meals.
You can assemble the pieces a couple of days before and sprinkle with the sugar just before roasting.  Don't forget to use wooden toothpicks for the oven (please no plastic ones!!)
Enjoy!
Yuca-Bacon Bites
Ingredients
20 ounce bag of frozen peeled Yuca root
about 20 strips of bacon (cut in half)
brown sugar
Procedure
1.  Boil yuca (peeled and cut into large pieces) until cooked. You can tell when its cooked when a fork goes through it.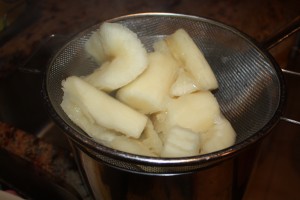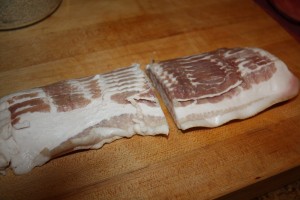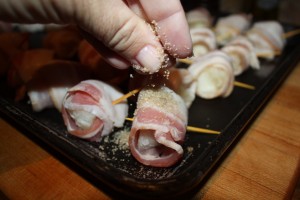 2.  Drain and let cool a little.  Cut into approximately a bit larger than 1×1 inch pieces and wrap with half a slice of bacon.  Use a wooden toothpick to keep in place.  Arrange pieces in jelly roll pan (cookie sheet with raised edges).  Sprinkle each assembled piece with generous pinch of brown sugar.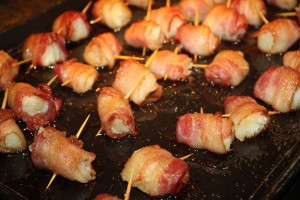 3.  Pre-heat oven 375ºF.  Place tray in middle rack of oven and roast for about 30 minutes until bacon is browned.  Serve as an appetizer, hors d'oeuvres or snack.