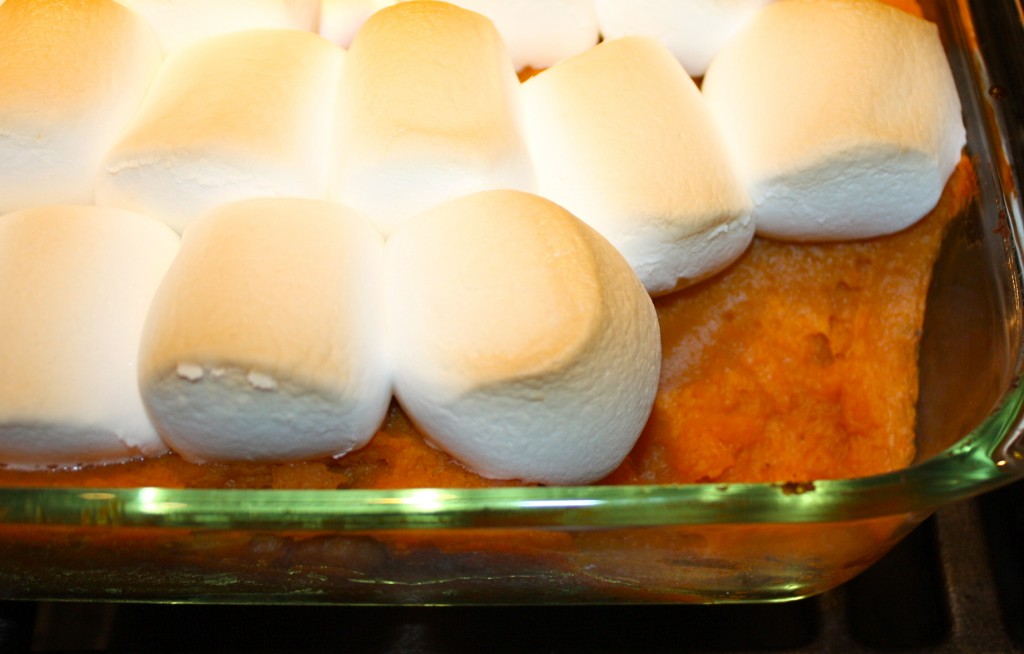 Thanksgiving Day is coming up and for me this year it means a plethora of family reunions since my youngest brother Manolo will be getting married during that weekend.  I'm grateful everyday for my immediate and extended family and circle of friends.  I love family reunions, even though it might include some drama, odd "caricature-like" characters and for my brothers and I to still roll our eyes at the same time whenever my mother makes one of her (sometimes crazy) comments or is judgmental towards our life choices.  Even though I am lucky to have a great relationship with my family, there is always a certain degree of dysfunction, hidden resentments or difficult issues underlying.
For many, family reunions are nerve wrecking! I know people that get physically sick when family reunions come up because they want to avoid conflicting relatives or brings back memories of negative experiences from the past. Some are terrified of spending the whole afternoon with the routine-obsessed mother/mother in law, other people are torn between two families due to divorced parents, some are terrified about a disapproving parent about their sexual orientation, others are reluctant to attend because they dislike certain family members (or worst …in-laws!), some are still holding on to grudges about bossy-controlling siblings or can't stand your uncle who is always condescending about your career choices, or even your sister in law that is always criticizing the way you do your child rearing, the grandma that is always telling you how overweight/thin you are or your cousin who has opposing political/religious views. I guess each and everyone of us have our own set of valid reasons why not to attend the next family reunion with a good attitude.  However, lets take a positive view on what we can do to make the next unavoidable family reunion a healing opportunity to bring the best out of others as well as of ourselves.
Not every family is dysfunctional or difficult, but I dare to say each family has its own emotional challenges where family members carry with them old perceptions of yourself (the family rebel or the good caretaker child) and unfulfilled expectations towards each other for many years. No matter how hard you try to separate yourself from the family "system" and show them how much you have changed over the years, it sucks you back in every time a family reunion comes up and its hard for you to remain detached falling back again into your old family roles.  You are forced to encounter parts of yourself which you thought you outgrew years ago.  Your family's values and ways to respond to conflict are shared by most of your immediate family members and may clash with in-laws or with your newfound set of values.
From my point of view, family reunions are enriching experiences where I can listen to the gossipy great aunt about some family history, of course, exchange recipes, learn about other family members mistakes and/or about an adolescent niece's blossoming interests in art or music.  I try to only make positive remarks and like to take the time to listen carefully about what my family members tell me and how my body and mind react to those conversations, instead of counting the minutes until we leave. I like to identify how I am alike or different from them. Often feelings of compassion and understanding come to my mind, when someone recounts a personal experience that I know impacted and shaped them to be the way they are today.  People react positively if you are being loving and accepting.  If you only see your family members on holidays, you can get by with just smiling, knowing it will all be over soon, but eventually, you will have a need for future family reunions to stop being artificial and for those relationships to evolve.
Sometimes by spending time with your family members you learn a lot about yourself.  In your everyday life, you might be as controlling as your mother (something you might dislike) or always interrupting people when they talk like your uncle, so by spending time with them and seeing what you don't like about them, can help you change the behaviors that you unnoticeably might be repeating and turn the reunion into an educational experience.  Also, its is a way to appreciate how, for example, everyone in your family is a caretaker, sports-outdoor lovers, innate leaders, protectors of the Earth or crazy about little children, all positive qualities that you might have picked up from them throughout the years. Family members are our teachers and no matter how long ago you decided to leave the nest or how far away you go, these people are the ones with the most influence on you throughout your life.  Whether you realize it or not, your inner child still cares about what these people think about you or your life choices and it is important that you teach them with example to be accepting of each other to promote a peaceful and caring family environment.  Be mindful of the things that set you off from certain irritating family members so that you can control, foresee or evade compromising situations, and don't ever use family reunions as the forum where to solve personal disputes, confrontations or old grudges. Instead as a mature adult, try to be respectful, loving and tolerant, letting go of anger and in control of your life.
Each generation has the chance and power to shift the family's negative focus and mend something that has been broken by committing to changing old detrimental family patterns and learning a new, more positive way to live.  In extreme circumstances, some family members are abusive, toxic and their words and actions can cause extreme pain, so I encourage you to avoid family reunions that include those people.  Otherwise, if your set of family members is tolerable, go to your next family reunion with a dose of cheerfulness, patience, respect, forgiveness, sense of humor, a big appetite and a kind open heart and you will notice how "bountiful" your "harvest" of healing and satisfying emotions will be on your way home. If you are the kind of person that doesn't like to talk-listen much or feel alienated, spend your time at the service of others to make yourself occupied and useful.  Offer a water/wine refill, help serve food, play with young children or sit down to accompany your deaf auntie that is alone in the corner. I once read that in Jewish tradition people come together for the purpose of "tikkun", the Hebrew word for "fixing". So, the next time you toast champagne to the bride and groom or give thanks at the dinner table, consciously recognize what needs fixing in your family relationships and view that opportunity as a chance to accentuate positive connections and memorable experiences with the only people in your life that you don't get to choose to be part of your life, but whose influences (good or bad) are the fabric that shaped you into who you are today.
Note:  Some ideas were inspired by an article I read in Yoga Journal written by Sally Kempton.
Hope you enjoy Mom's traditional Sweet Potato Casserole with Marshmallows on Orange Skin Vessels.  The pecans option was suggested by my cousin Gretchen and I think they go great with the sweet potatoes!
Sweet Potato Casserole
Ingredients
3 1/2 pounds sweet potato  (orange flesh)
1 cinnamon stick
1 tsp ground cinnamon
2 tbsp butter
1/2 cup tightly packed brown sugar
1/4 tsp freshly ground nutmeg
4 tbsp orange juice
2 tbsp heavy cream
about 1/4 of a cup of chopped glazed pecans (optional)
1 bag of marshmallows
Procedure
1.  Boil sweet potato with cinnamon stick until soft.
2.  Drain and mash sweet potato and add rest of ingredients until fully incorporated (except pecans and marshmallows).  Spread sweet potato mixture over 9×9 inch baking dish.  Sprinkle with the chopped glazed pecans (optional) and cover with marshmallows.  Bake 375ºF until marshmallows are golden brown.  Serve immediately.
Note:  Sometimes my mother makes freshly squeezed orange juice Thanksgiving Day morning and saves orange halves.  Then during the afternoon, she fills the oranges with sweet potato mash and covers with marshmallows and roasts.  Makes great individual sized sweet potato with marshmallow servings!