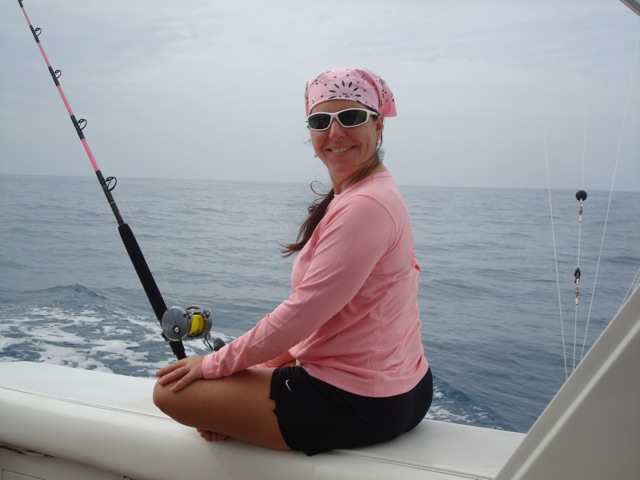 Yes, I admit it.  I am one of millions of people that always has the same New Year Resolution at the top of my list; losing weight. Other goals include being more organized, driven and focused to juggle between work, family, friends and social responsibility.  Re-taking old hobbies like crochet and scrapbooking, doing more yoga, read more, purge and declutter my home, taking lessons to improve my forehand and accomplishing attainable professional goals in a depressed economy are all in the list. In addition to the constant search for balance, self improvement and respect of all living things, I am often caught in an endless struggle between duty and desire to be a good guide and example for my children, whom are my utmost priority.  I want to spend quality time with them and take advantage of every opportunity that arises to teach them valuable life lessons. They learn by example and I want to leave a legacy of respect, love and search for truth for them. As if that wasn't enough, you can't ignore the responsibilities of being a loving wife, a loyal friend, a devoted daughter, a supportive sister and an "amazing" lover (to my husband of course, ja!). Sometimes, I get derailed from my tenacious will in order to make adjustments and react to the little surprises life throws in once in a while.  Also, I confess I am a serial multi-tasker and often have too much on my plate, literally and figuratively speaking, so I have to set up priorities and start saying no to certain people and things that have no place in my life right now.
Life is no picnic and extremely complicated, but I am thankful for all my blessings and truly believe in doing the best you can with what you have and that if the grass is greener at the other side of the fence… its time to water and tend to your grass. However, as I look ahead into this year 2012, instead of loosing weight, I will set among my New Year's Resolution goals to lead a healthier more balanced (physically and mentally) lifestyle and maybe, as a consequence, loose a size or two…
This will be my last year in my thirties, so as I say farewell to my youth (a terrifying thought!!!!), I want to make the necessary adjustments to go into my forties with a potpourri of habits I was smart enough to adopt in an intermittent manner throughout the years but was not able to keep due to my compliant attitudes, difficult life situations or plain old laziness.  Although I am one of those persons that embraces change, it is hard to follow this series of small modifications to my current daily chaotic diet and forego certain practices I have become accustomed to.
Lately, I have not been getting a lot of sleep due to what I call "checklist anxiety" and have been very disorganized when it comes to planning weekly menus, time of meals and including fruits and salads in my everyday routine.  To people like me, who simply looooooove food and cooking, setting restrictions and limits in your diet can be daunting and extremely difficult.  Variety is important to keep on track when you start any health regime and to include variety takes planning, energy and time. Nevertheless, I don't like being overweight not for simple vanity but also for health reasons, so with a great deal of effort, I will take these baby steps towards wellness and "dietary enlightenment" by adopting them into my daily/weekly routine.
I am no expert, but in my opinion, eating for wellness doesn't mean that you have to relinquish eating satisfying and tasty meals.  It means that the word prohibition be substituted by the word moderation.  You still need those fats, carbs, proteins and vitamins and minerals to function properly, so its the quality, source and amount of those essential nutrients that matter. It means to choose more fresh, nutritious, colorful and seasonal ingredients. Eating more of what organic local farmers and artisans offer and less processed foods.  Adding more freshness and flavor by including more salads and fruits in your daily diet.  Taking the time to sit down without a rush and enjoy your meal, instead of shoving down your food without thinking and tasting. Cooking fresh homemade meals more times a week than eating out.  Allow yourself to make exceptions and have an occasional splurge on weekends or special moments like on birthdays or during travel. All of these are pretty simple concepts if we know where to start.
Here are my guidelines to accomplish one of my New Year Resolutions; to start leading a healthier lifestyle and still enjoy life's pleasures.
1.  I will eat at least 1 fruit a day.
2.  I will avoid eating after 9 pm.
3.  I will try a new recipe every week.
4.  I will snack between meals only if it includes fresh fruit, nuts and/or a veggies.
5.  I will make sure that vegetables occupy more space in my plate than grains and proteins.
6.  I will eat a salad a day.
7.  I will only eat food that I am not ashamed to share in a social network.
8.  I will exercise at least 3 times a week.
9.  I will drink plenty of water.
10.  I will try to find peace and balance in everything I do or say and if I fail… tomorrow is another day.
Wishing all of you a Happy New Year 2012! May you continue your journey in search for joy, prosperity and enlightenment, but overall I wish you much health and happiness to enjoy your accomplishments with your loved ones.