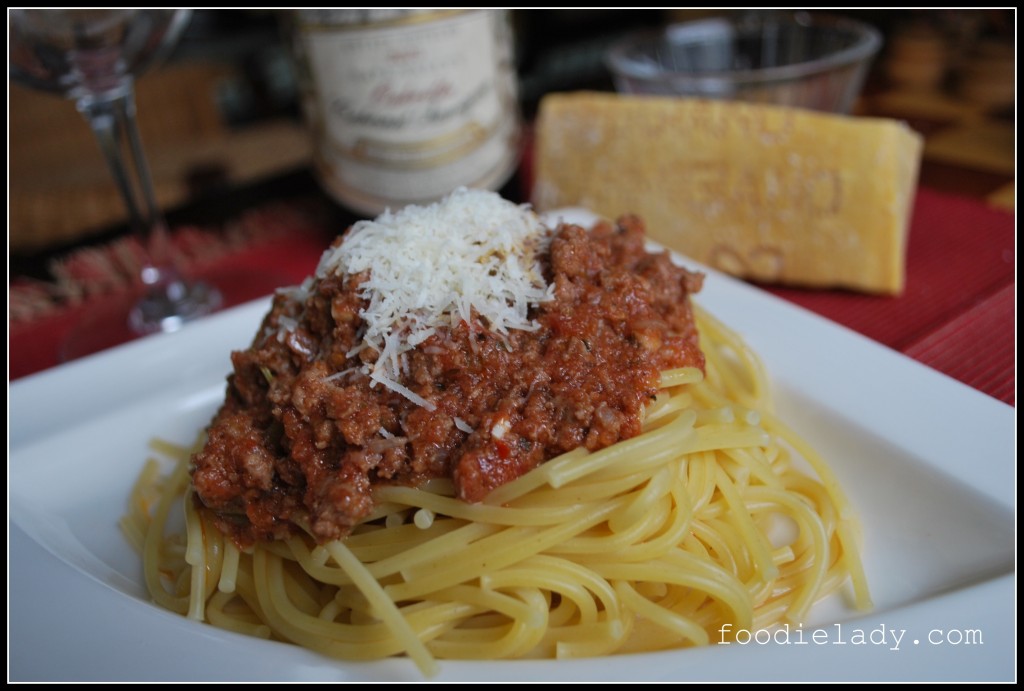 As you have probably noticed by now, many of my recipes build upon each other.  I often mix two of my basic recipes to make a new dish.
Ragú Bolognese is a sauce made of ground meat, soffritto (the italian version of mirepoix- sauteed carrots, celery and onions in butter by the French, but instead, sauteed in olive oil and adding herbs) and pureed tomatoes served over pasta. I use my recipe for Picadillo as the base for this hearty sauce.  Keep in mind this is simply my version, since other recipes add some pancetta and heavy cream. I guess this one is the Latin Bolognese, Ja!
I prefer to serve over pasta with holes, like bucatini or penne where the sauce can "hide" and you get an explosion of flavor in every bite!  However, traditional spaghetti will work as well.  I make this sauce for weekday meals and I can assure you it is easy, full of flavor and totally satisfying.
Enjoy!
My Ragú Bolognese
Ingredients
Recipe for Picadillo
Recipe for Basic Tomato Sauce
1 pound of pasta (bucatini, spaghetti, penne rigate, macaroni elbows, etc)
Procedure
1. Make Picadillo Recipe.
2.  Make Basic Tomato Sauce
3.  Simmer Picadillo and Basic Tomato Sauce together over low heat for about 15 minutes.  Serve over your favorite pasta.  Top with freshly grated parmesan cheese.