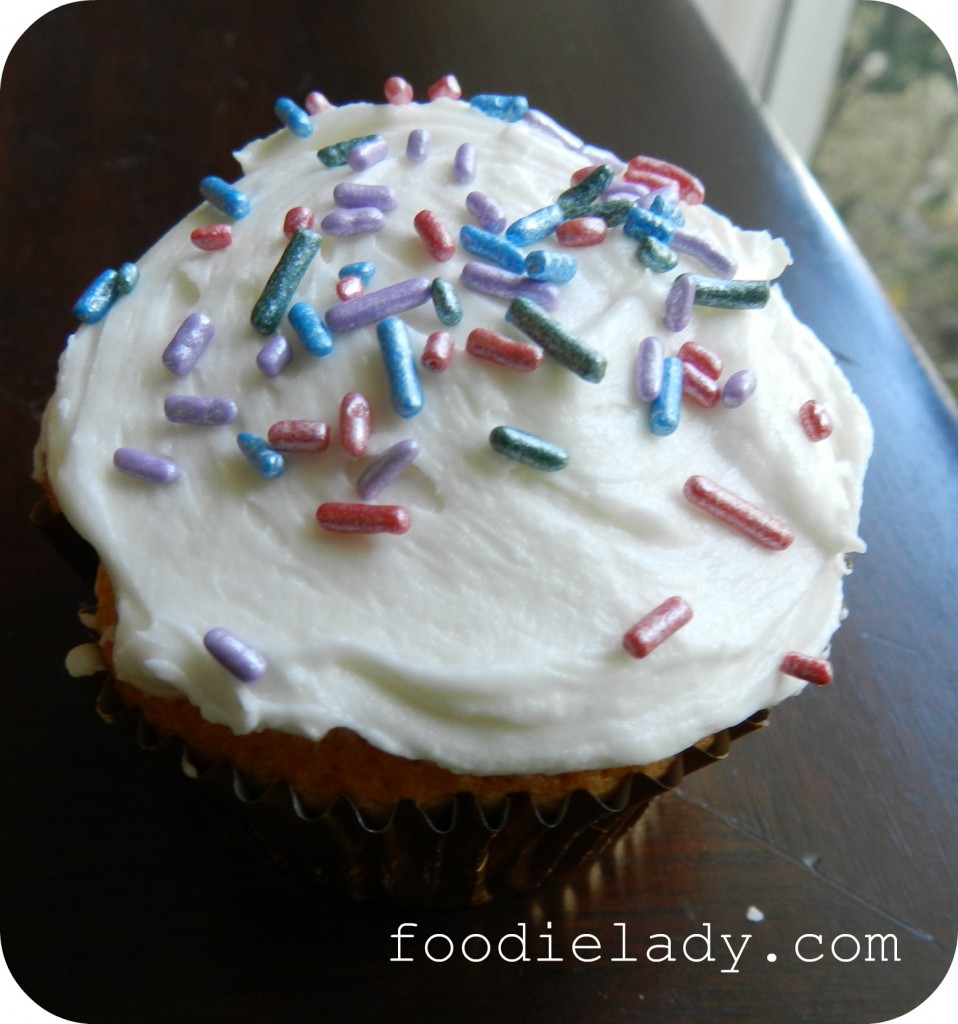 Cupcakes are one of my weaknesses.  There are few things in life I can unashamedly say; "I simply can't resist to having one… or two!" . For most of the other temptations in my life, I'm pretty much in control and can keep my cool. However, there are weak points in my human imperfection that, like many of you, I will not admit to!  Ja!  Thankfully, eating one too many cupcakes doesn't break the universal law of not interfering with the happiness of the people around you with the consequences of your actions.  So, I guess eating these cupcakes is a sin I can live with… at least on occasion, since my weight scale and favorite jeans will be constant reminders of my indulgence.
I first visited Magnolia Bakery in late Spring 2000.  We were two years into our marriage and as you already know by now, again, on a long weekend Emilio went on a trip to participate in a billfishing tournament.  I wasn't invited to fish, so, taking advantage of my status as a "fishing widow" with no kids at that moment, I dropped our dog Cosmo (who died recently at age 13) at my parent's house, threw some clothes in a carry-on suitcase and hopped on the next plane to the city that never sleeps, New York City, to spend a long weekend with my friend and ex-college-roomie Rafaela.
I LOVE New York City!!!!!!  The one thing I regret in my life is not having lived there at least for a summer during my youth. In the course of that trip in 2000, Rafa took me to Cafe Pastis in the Meat Packing District, Le Colonial in Midtown (still one of my favorites), Le Bilbouquet and St. Ambrose in the Upper East Side, Sarah Beth's in Central Park South, Woo Lae Oak in Soho, Joe's Pizza in Greenwich Village (its featured in a scene of the movie "Along came Polly") and of course Magnolia Bakery in Bleeker St. in the West Village.  As you can see, I consumed many calories on this trip, Oh! but how much I enjoyed it!!!  The good thing about New York is that I can walk the calories off with little effort since I enjoy visiting this vibrant city so much, not only for good eating, but for great shopping, fashion, cultural offerings, world class musical events and history and art exhibitions.  Not to mention Broadway shows and architectural landmarks for everybody's tastes.  Have I told you, I LOVE NYC!!!! Ja, Ja!!!
I remember Magnolia Bakery to be in the corner of a quaint area of Manhattan's West Village filled with students and young people. No tourists, mostly locals. The Bakery per sé, was decorated like a fifties kitchen, quite informal, and the bakers, which to me seemed like mostly college students, would be preparing the batter and the frosting right in front of you in electric stand-up mixers in their aprons and hats.  A few months before my visit, "Carrie" from the hit HBO series Sex and the City had sat down with her friend "Miranda" in a bench in front of the Magnolia Bakery to talk about how she met "Aidan", her new crush (and mine too!!!!!!), while chowing down on a moist cupcake with light pink buttercream frosting. Yummy!  As you can imagine, once this episode aired, a cupcake frenzy was created in NYC and brought legions of new followers to the shop.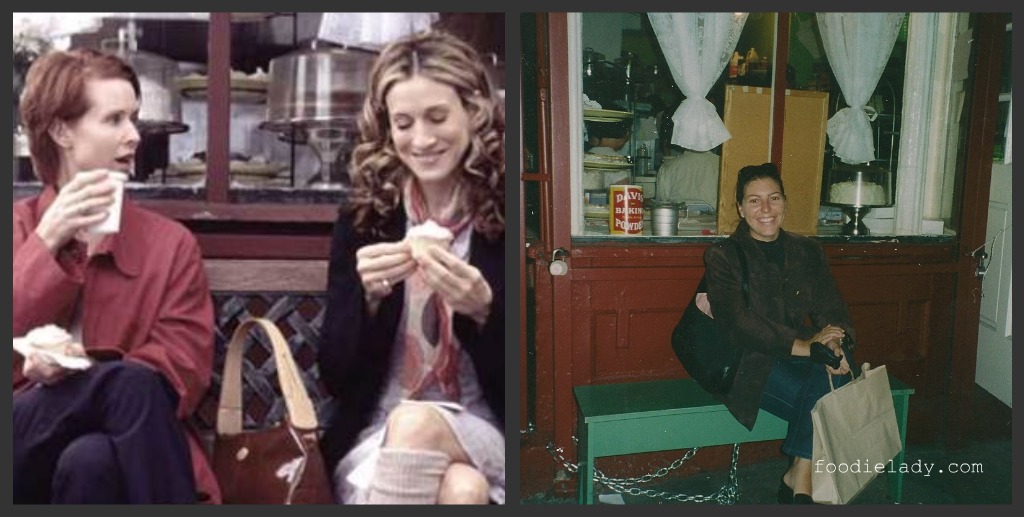 A couple of years later, during another trip to New York City, I took my lifelong friend Maryse, who had recently moved to Manhattan, to try the cupcakes at Magnolia Bakery.  The next time I saw her, she gave me the shop's cookbook as a present. I was sooooo grateful and happy!  This recipe is moist and dense (in a good way) like a cupcake should be.   Fabulous with vanilla buttercream icing (will post recipe soon) and a cold glass of milk!  Trust me, I still haven't found a better recipe.  I only make these Cupcakes and my Fairy Cakes (will post soon) which are lighter and easier to make as small tea cakes, depending on the occasion.
A couple of weeks ago, I attended my 20 year high school reunion, and I can proudly say we have all aged gracefully and are still young at heart!   I made these cupcakes for the party and everybody loved them (at least the ones that had a chance to grab one, Je!!!  Since I made them, I grabbed two! Irresistible…
Cupcakes
Ingredients
1 cup (2 sticks) unsalted butter, softened
2 cups of sugar
4 large eggs, at room temperature
1 1/2 cups of self-rising flour
1 1/4 cups of all purpose flour
1 cup of milk
1 tsp vanilla extract
Procedure
1.  Pre-heat oven 350 degrees.
2. In a large bowl of an electric stand-up mixer, cream butter until smooth, medium speed.
3.  Add sugar gradually until fluffy. About 3 minutes.
4.  Add eggs, one at a time.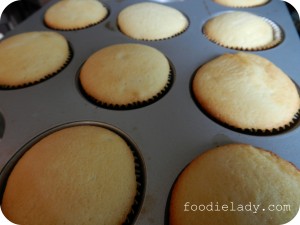 5.  Combine flours and add in four parts alternating with the milk and vanilla extract. Beat well after each addition. Line 2 12 muffin tins with cup cake papers. Spoon batter into the cups about 3/4 full.  Bake until tops spring back when lightly touched, about 20-22 minutes.  Remove cupcakes from pans and let cool completely on rack before icing.
6.  Store in airtight container or cake dome to maintain fresh.