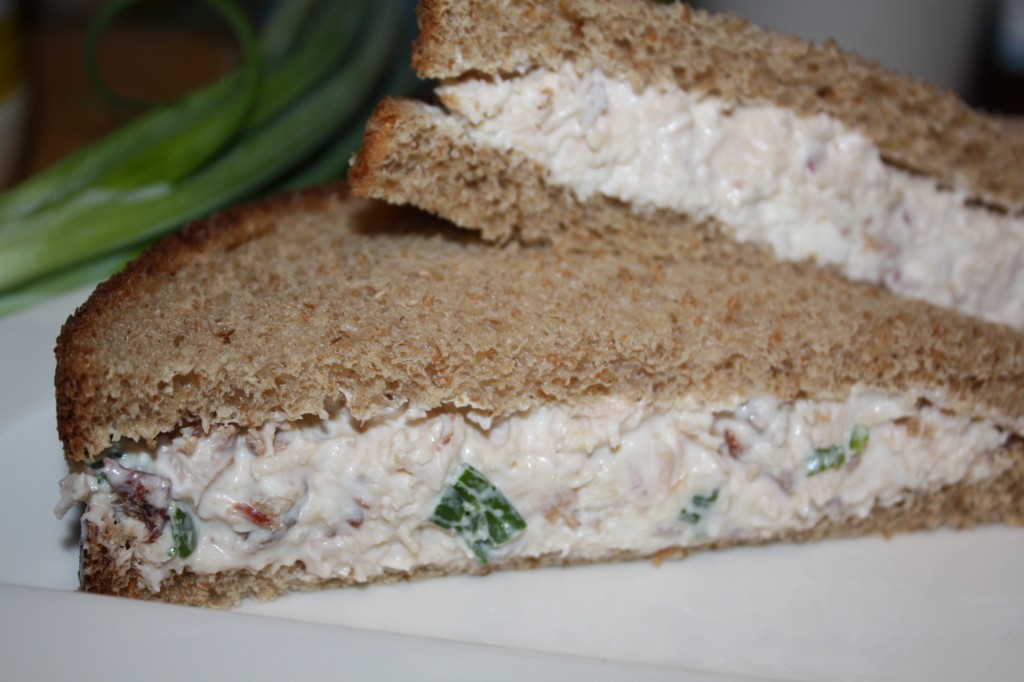 I make this sandwich filling as a tasty and satisfying alternative for lunch on fishing day trips and picnics.  Also, I like to make smaller tea sandwiches for a girls lunch or a snack for a birthday celebration.  Last year, the husband of one of my closest friends from childhood surprised her on a Sunday morning by inviting some of her girlfriends to spend her birthday hiking and rappelling.  He arranged for a guide from a local expedition company to pick us up in a van at their home and we headed to San Lorenzo, a town in the eastern central region of Puerto Rico.  Once we got to the site, we geared up, walked along and through streams, climbed rocks and small cliffs, enjoyed the local flora, went down zip lines among very tall trees and even met a local family that was having a cookout over a rustic firewood oven. I volunteered to bring lunch for everyone and made this chicken filling on multigrain sandwich bread for everyone, except one of the girls who is a vegetarian.  On our way back to our starting point, just before we paused for lunch, we had to rappel down the side of a small mountain, and one of the girls slipped on her way down landing on her backpack.  You can imagine how her sandwich ended up!  Ja, ja! It was truly a beautiful and unforgettable day in which we shared some laughs and bonded with friends and nature. Priceless…
Enjoy!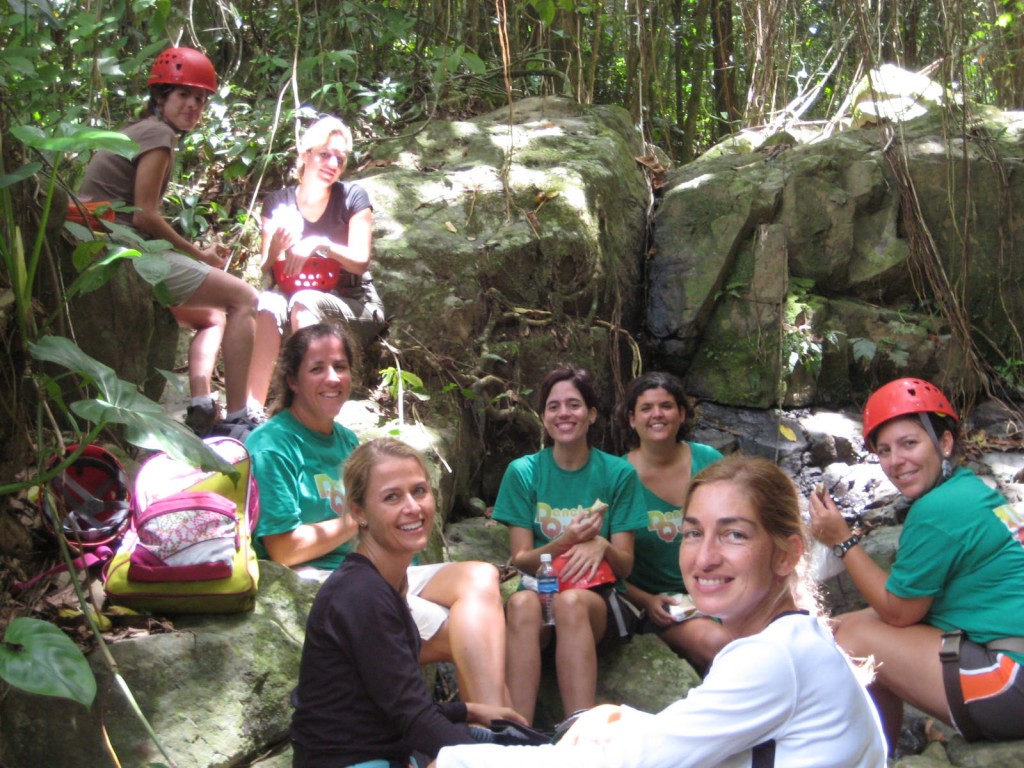 Mezcla de Sandwich de Pollo (Chicken Sandwich Filling)
Ingredients
2 cups of cooked shredded chicken breasts (fresh or canned)
1/4 cup mayonnaise
4 ounces cream cheese (room temperature)
1/4 cup bacon pieces
1/4 cup red onion (thinly sliced and finely chopped)
one whole scallion (cebollin), coarsely chopped
Procedure
1.  In a medium bowl, shred chicken with fork.
2.  Add rest of ingredients and mix together with fork until all are incorporated.  Serve as a sandwich filling or as a dip/ appetizer with crackers.