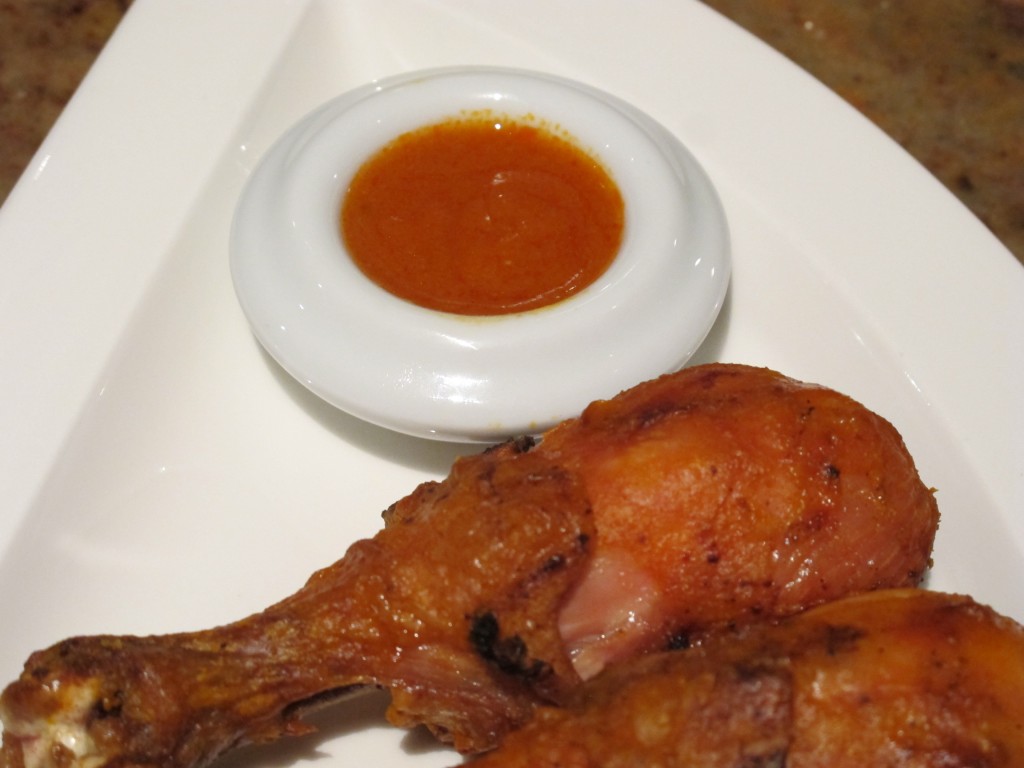 It's that time of year again, Super Bowl 2013 will be next Sunday when the Baltimore Ravens and the San Francisco 49'rs will battle for the title in New Orleans, Louisiana.  I don't follow american football, but I attended many Super Bowl parties, b.c. (before children).  My guess is that I don't like football because I don't understand it well. Having said that, now we watch the game from our home with the children, Emilio usually makes a BBQ, open a bottle of wine or have a few beers and we all sit down to watch the tv commercials.  This year, I believe a 30 second spot during the Super Bowl is $4,000,000.  Some companies have already announced they will not advertise during the Superbowl at such high price. I'm all for any event that brings people and food together so count me in as a Super Bowl fan for that. Ja!  Ah!  I also look forward to the halfway show surprises!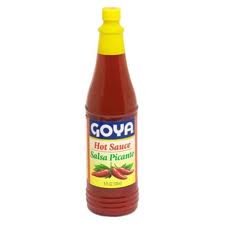 My husband loves Buffalo Style Chicken and is always trying out different sauces we find in the grocery store.  His favorite one is Wing Time Brand which we found in a store in Miami and when we visit, he always brings some bottles back in his suitcase (no one carries it in Puerto Rico).  However, I have come up with this sauce which we all adore.  It's easy to make and the taste is very similar to the Hooter's wings sauce.  I use Goya Hot Sauce as a base for a mild-hot Buffalo Sauce and for a insanely-super-hot-sauce use Frank's Red Hot Original Sauce.
Make it for Super Bowl night and you are going to loooooove it too.
Best Buffalo Sauce
Ingredients
6 ounces of Goya Hot Sauce (for mild-hot) or Franks Red Hot Sauce (for super-hot)
2 tbsp butter
1/2 tsp granulated garlic
1/4 tsp sweet paprika or pimentón dulce español
fresh pepper
Procedure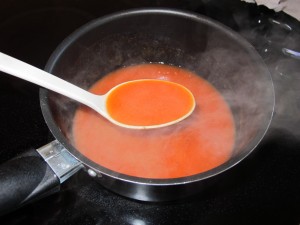 1.  In a small saucepan, heat all ingredients over med-low heat just until combined.  Do not heat on high or for a prolonged time.  You can make it ahead of time and refrigerate it until you need it.
2.  When I make Buffalo style chicken, I season chicken with some Adobo and cook in BBQ or oven for about 30 minutes (turning pieces several times for even cooking).  Once cooked, brush with sauce and cook for and extra 10 minutes.  If you wish save some sauce for dipping. Serve with celery sticks and blue cheese dipping sauce.