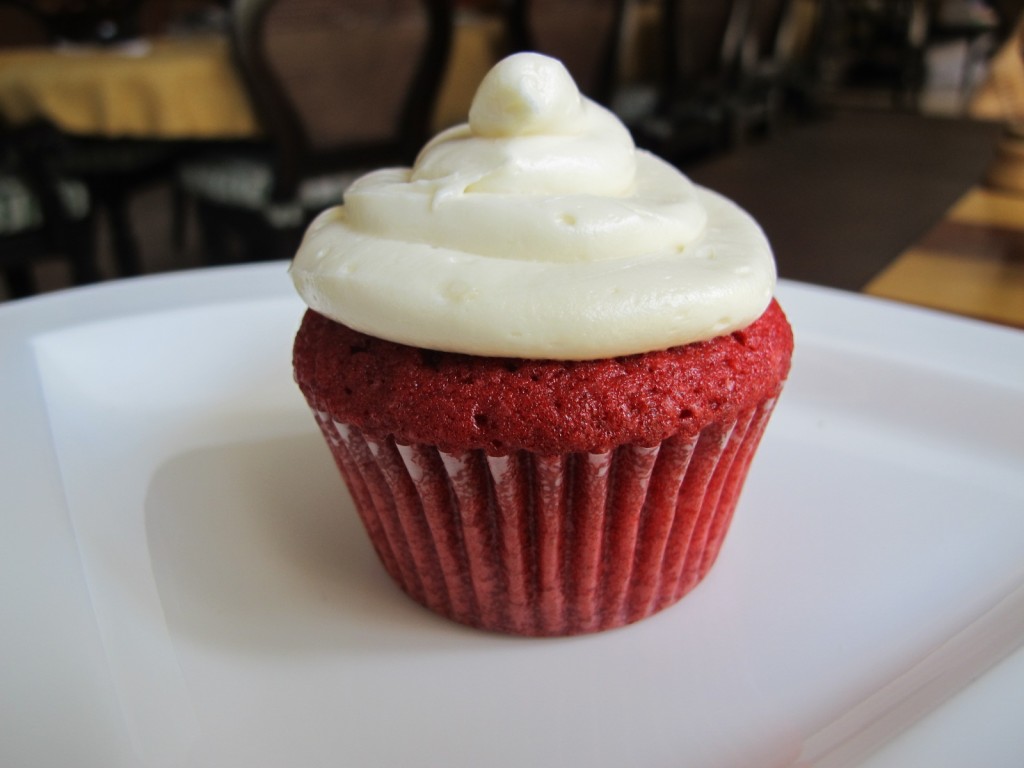 There is something about Red Velvet Cake that appeals to the inner child in everyone.  The combination of a moist cake with a hint of cocoa and velvety cream cheese frosting is awesome!  The color contrast is also striking and appealing. It is a popular dessert in the South of the United States as well as Canada.  I like to bake it all year round as a layer cake, pound cake or cup cakes.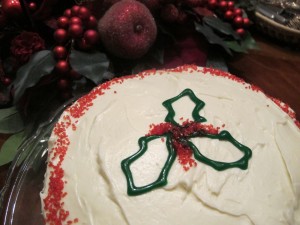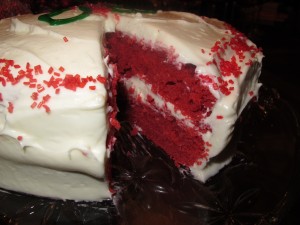 I've been told the original red-brown color characteristic of Red Velvet Cake was due to a chemical reaction between the cocoa powder and the acid in the buttermilk.  Also, believe it or not, I've read some people used beets in the 1950's to color the batter.  Wonder how that tastes…!? Anyway, I make it bright red with the liquid red food coloring I find at the grocery store and sometimes I use a natural vegetable food coloring called India Tree that I order from Amazon.com.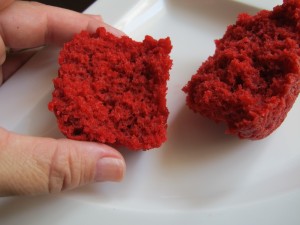 Regarding the chocolate,  some people claim plain unsweetened cocoa powder is best, others to use Dutch processed which is when the unsweetened cocoa powder is alkalinized to neutralize all the acids.  Cocoa Powder is made with the solids that remain when 3/4 of the cocoa butter is removed form the chocolate liquor.  To tell you the truth, I'm no chemist, but I have tried using both and notice little difference. When using normal unsweetened cocoa powder, the color will be deeper and the taste will have a little bit of bitterness and intense post gusto.  Due to its neutrality, Dutch processed unsweetened cocoa powder is mostly used in recipes that call for baking powder (no reaction) and has a milder taste and color.
If you don't find buttermilk, what I do is I make a substitute.  For every cup of whole milk I add 1 tbsp of white vinegar, stir, let it rest and voila, you have buttermilk substitute. I have found through trial and error that the only way to get a moist Red Velved Cake is by making it with oil.  The Red Velvet Cake recipes that I have tried that only call for butter are not as good as the ones with oil in it.  Sorry to all the butter loyalists, it is a fact that oil is what makes and keeps cakes and muffins super moist.
I must admit, I once mistakenly doubled the amount of food coloring for a Valentine's Day pre-school celebration to which I brought red velvet cup cakes with cream cheese frosting and strawberries and the kids pooped bright red stools for about 2 days, so be careful with that!  If you like to experiment, I have also seen pictures on the internet of Red Velvet Variations into Blue Velvet and Green Velvet Cakes to suit the changing Holidays and seasons. Only change the food coloring.
Red Velvet Cake
Ingredients
2 1/2 cups of unbleached all-purpose flour
2 cups of sugar
1 tbsp unsweetened cocoa powder (regular or Dutch processed)
1 tsp salt
1 tsp baking soda
2 eggs
1 cup of canola or vegetable oil
1 cup of buttermilk
1 tbsp white vinegar
1 tsp of vanilla extract
1 ounce, (about 2 1/2 tbsp) red food coloring
Foodielady's Cream Cheese Frosting Recipe
Procedure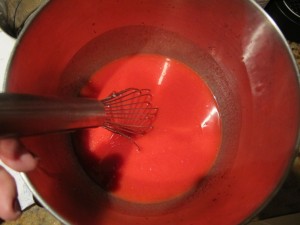 1.  Pre-heat oven 350ºF.  In a medium bowl, lightly beat eggs and then add rest of wet ingredients to combine with a whisk.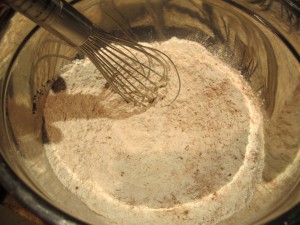 2.  In another mixing bowl, mix all dry ingredient (sift cocoa powder with some flour to eliminate any clumps) and whisk together to combine.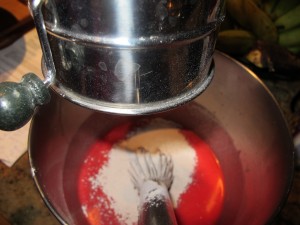 3.  Add sifted dry ingredients mixture to the wet ingredients and combine together with a whisk.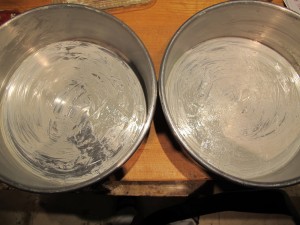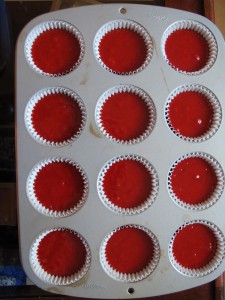 4.  If making a layer cake, divide batter into two 8-9 inch greased cake molds and bake at 350 F  for about 30 minutes or until a toothpick comes out clean. When making red velvet cup cakes, spoon with an ice cream scoop into paper cups and bake 350 F for about 15-18 minutes (depends on oven).
5.  Meanwhile, make Cream Cheese Frosting.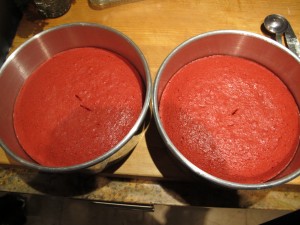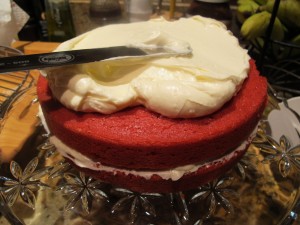 6.  Once cakes or cupcakes are cooled (you may wrap cake halves with clear wrap in the process to keep moist), decorate or ice with the Cream Cheese Frosting.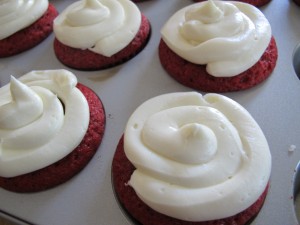 7.  Keeps for a few days in cake dome or air thigh container.