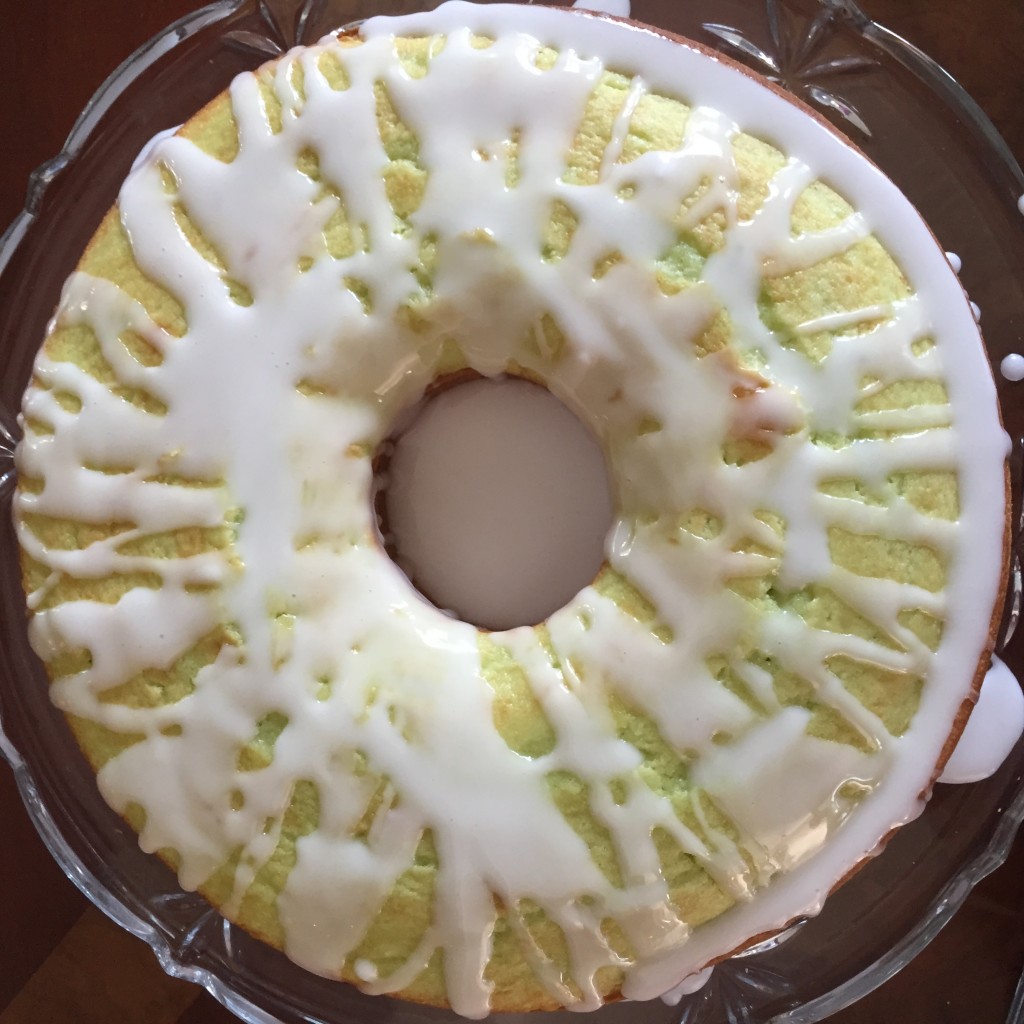 Baking purists are going to go after me for this one, but sometimes in life you need to take shortcuts.
I have always been the kind of person that takes pride on making things from scratch. From designing and sewing a formal dress for a wedding (which I have sworn I will never do again), to scrapbooking (crafts), to making my own pizza dough. For me, going through the process of creation is a very rewarding experience. No matter how challenging or time consuming your endeavor is, there is an unrivaled sense of accomplishment and satisfaction knowing that you created something new out of raw materials. However, there are certain moments in life when you have to fast track, not only because you have little time, but also because the results can be pretty awesome.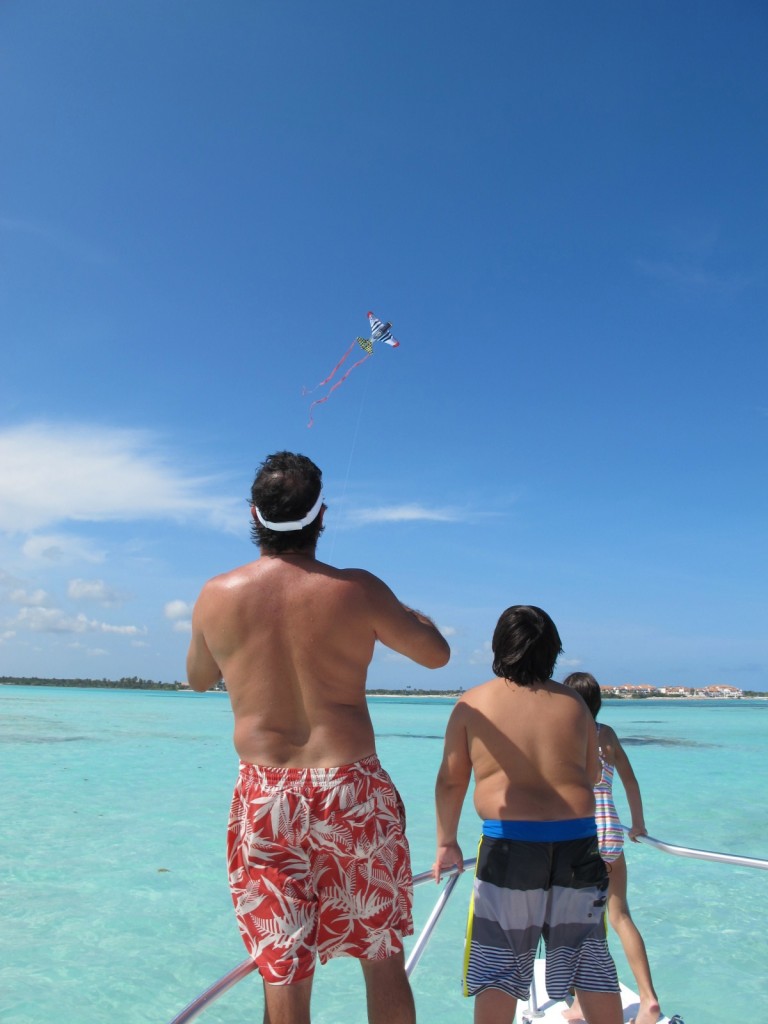 Our family spent Spring Break 2012 in Cap Cana, a resort community located in the eastern tip of the Dominican Republic. I recall it was a special sojourn full of adventure, relaxation and natural beauty.  We stayed in a spacious 3 bedroom apartment in front of the marina.  My husband took our Boston Whaler 27 to be able to visit nearby virgin beaches or go out fishing. In addition, the vacation was remarkable because our son caught and released his first blue marlin, we flew kites while anchored on a shallow sandbank not far from Juanillo Beach and after sunset, we all gathered in the kitchen to cook fresh meals with local ingredients as a family. Several times, the seafood was caught by my husband and son that same day. Mahi-mahi, red snapper and fresh lobsters, were all in the menu.
During the last few days of our stay, we coincided with some friends who were vacationing on their boats in dominican waters and stopped to refuel and spend a couple of days in Cap Cana before heading back to Puerto Rico.  One night we invited both families to have dinner at the apartment.  We made 2 large paellas and Janina, brought the dessert; pistachio cake.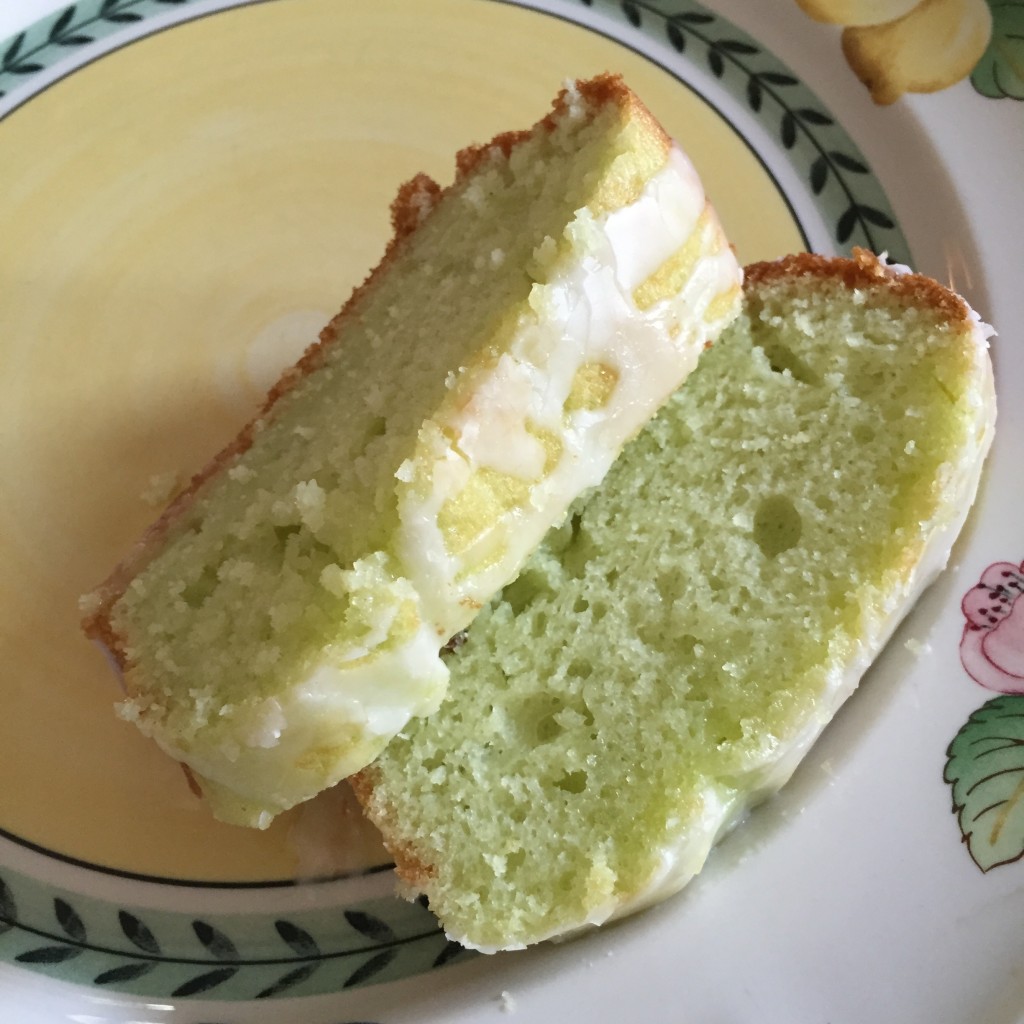 As I have mentioned before, boat kitchens are small and you have to be creative and smart about space, plan menus (ingredients, prepared meals, etc) and most of all, be practical without sacrificing quality and flavor.  She told me the procedure of how to make the cake and how adding the lemon-lime soda and the pistachio instant pudding mix takes the boxed plain white cake to another level. Oftentimes, I bake it as a token of appreciation or if I have impromptu guests. Once I baked it for my daughter's birthday. Everyone loves the moist quality of the cake and that it is not overly sweet.  It can be eaten by itself like a pound cake with coffee or tea or you can sprinkle with confectioner's sugar, make a glaze or whip up some Cream Cheese Frosting (if you want, you may add to the frosting some instant pistachio pudding mix for color.)
Don't get me wrong, I am into fresh home made meals as a rule rather than the exception. Most weeknights we cook at home wholesome meals with quality ingredients. It is certainly important to eat healthy, exercise and try to live a balanced life, but part of that balance includes indulging in your favorite dessert or having a guilty pleasure, once in a while.
Ok, I know, baking a cake out of a box might be forbidden or even "culinary sacrilege" to some baking enthusiasts, but this recipe has bailed me out of last minute emergencies and saved me time and money when I want to show my gratitude to someone, need to make a last minute dessert or even for baking cupcakes when my daughter's girlfriends come over on a Friday afternoon. This recipe "takes the cake"! Ja! Really, it's delicious.  So, if it helps, think of it as "semi-homemade".
Enjoy!
Easy Pistachio Cake
Ingredients
1 box (15.25 g ) white cake mix (follow instructions)
1 box of instant pistachio pudding mix
add the amount of eggs instructed in box
add the amount of oil instructed in box
add one can of lemon-lime flavored soda (I often use Sprite or 7-up)
(omit the water amount indicated in box)
coarsely chopped unsalted pistachios to drop in the mix or sprinkle on top with the icing (optional)
Sugar Glaze (optional)
Mix confectioner's sugar with water and a little vanilla extract, until reach desired (slurry) consistency.  I pour it into a zip-lock bag and put it in the fridge.  When cake has cooled down, cut tip of bag with scissors and drizzle over cake.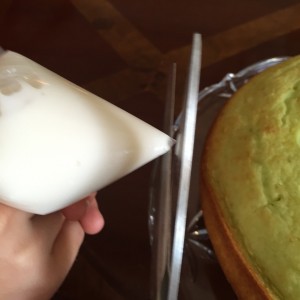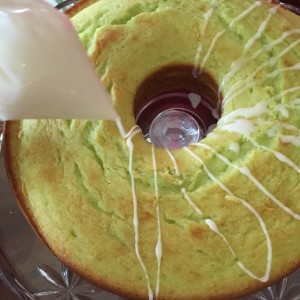 Procedure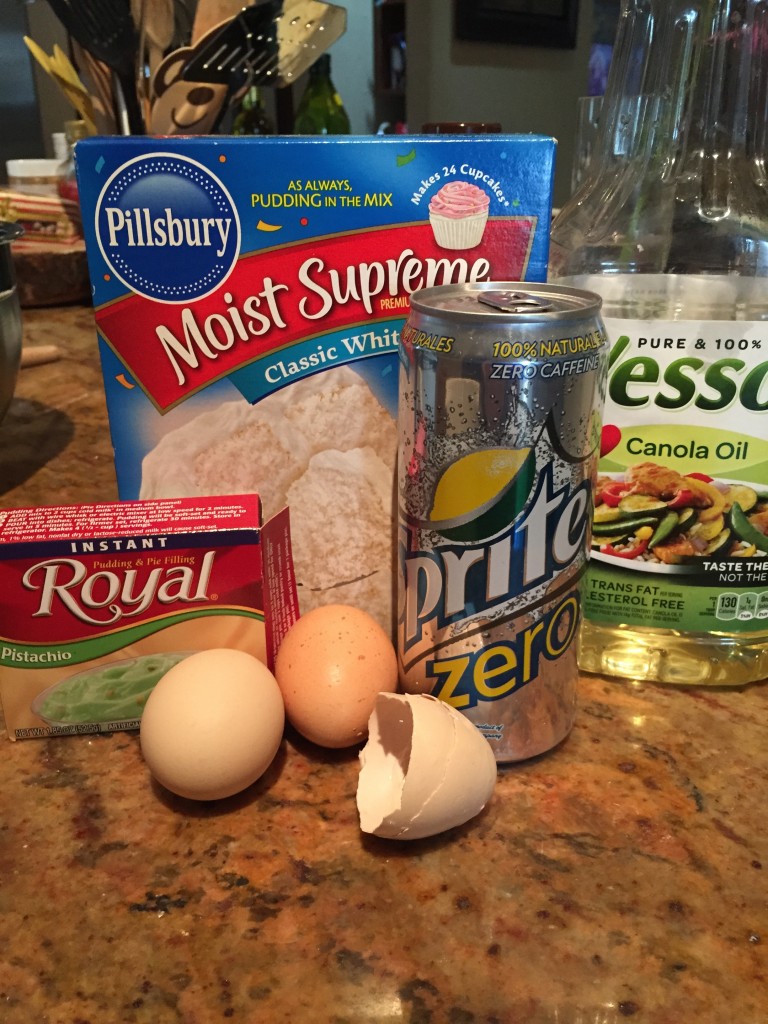 1.  In a bowl, lightly whisk the eggs, oil and soda.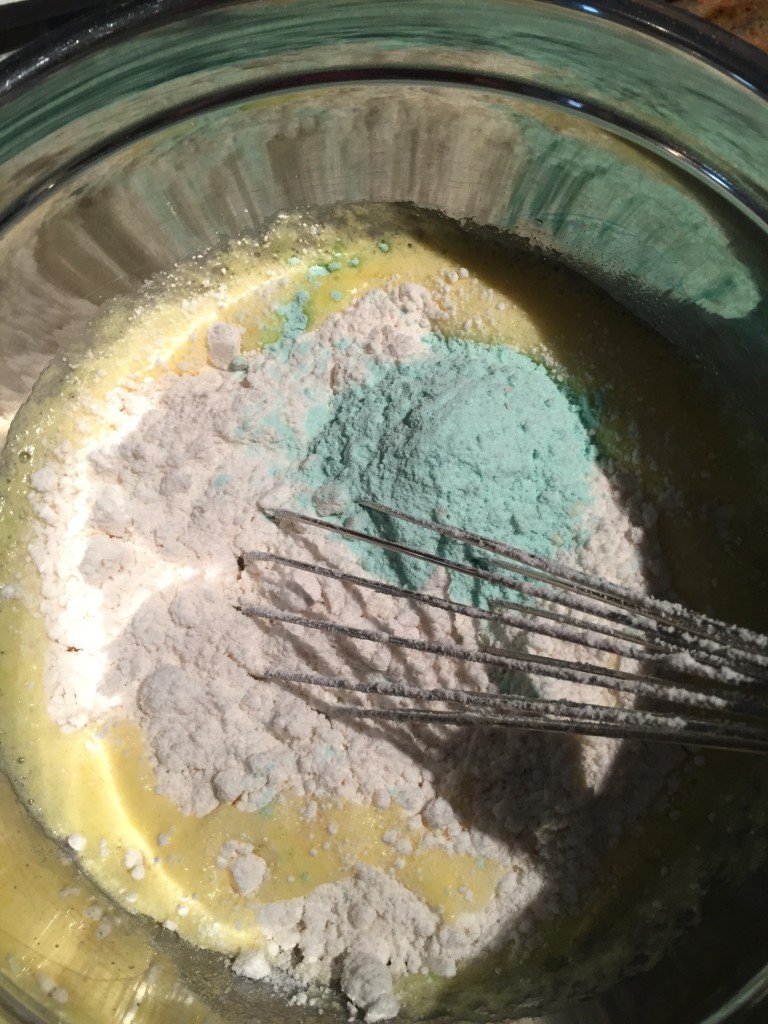 2.  Add white cake mix and pistachio pudding mix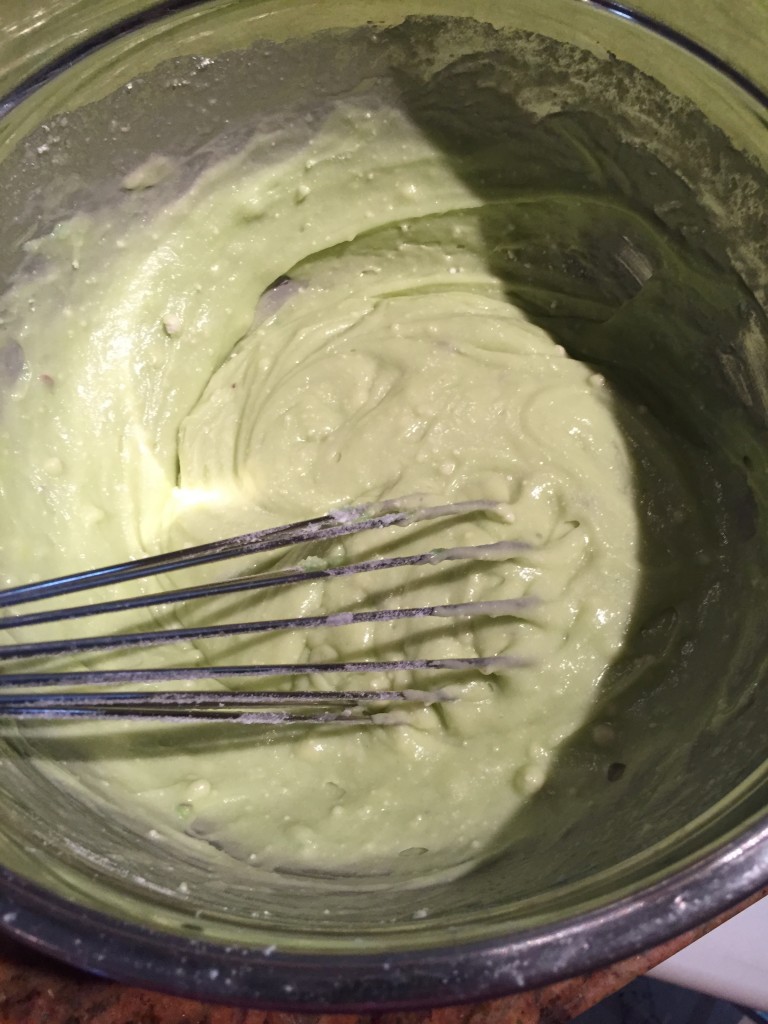 3.  Mix with a hand whisk until incorporated. Do not overbeat.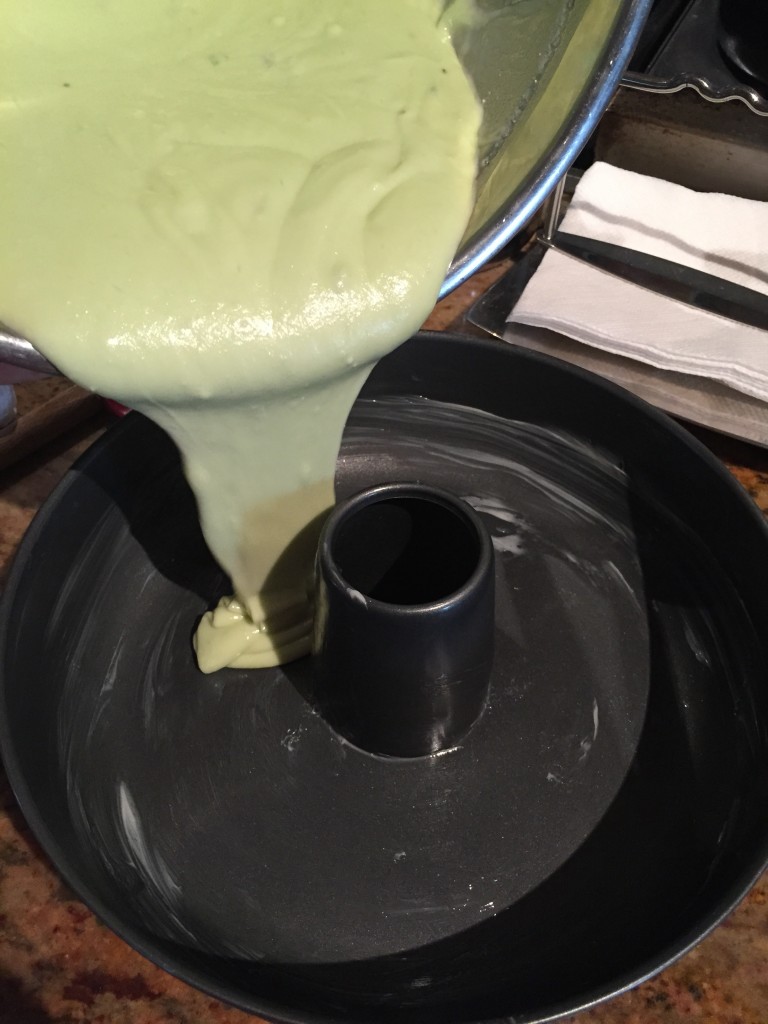 4.  Butter the pan where you will bake the cake.  I like a bundt cake pan, but you can use any pan you like, including cup cakes.  Just be careful with the baking times.  The bundt cake, I always take it out about 5 minutes before the time it says in the box so adjust accordingly (depending on the oven and size of pan).  The toothpick technique never fails to see if its is ready.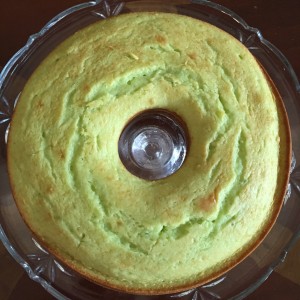 5.  Let it cool and if you wish, drizzle with glaze or cover with frosting.